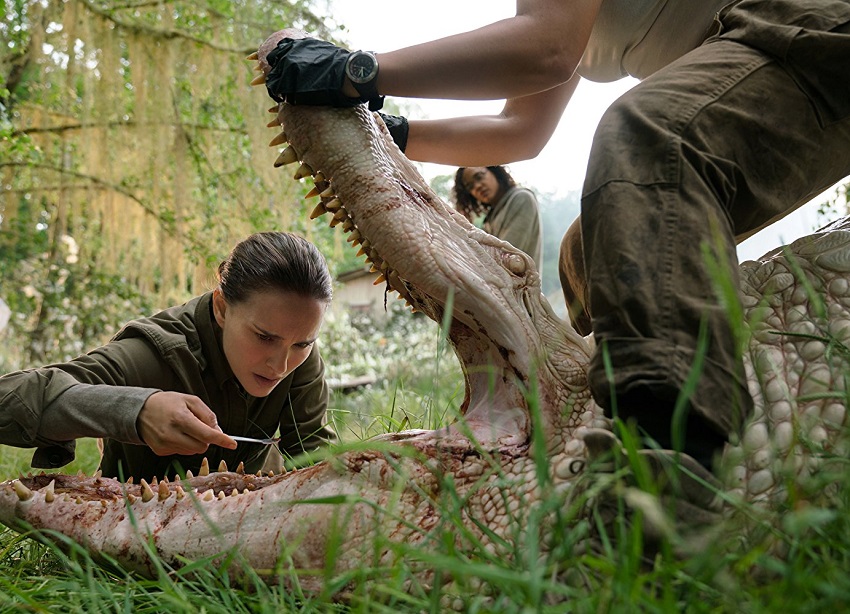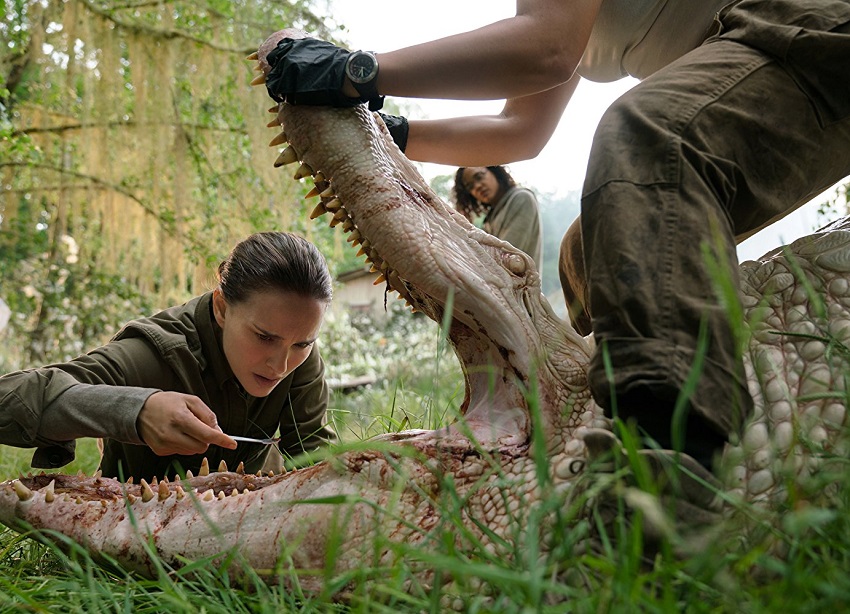 Alex Garland's Ex Machina was an instant sci-fi masterpiece and a stunning directorial debut from the writer behind movies such as 28 Days Later…, Sunshine, and Dredd. His second turn behind the camera is no less ambitious – an adaption of Jeff VanderMeer's Nebula Award-winning 2014 sci-fi novel Annihilation, the first in his Southern Reach trilogy.
The novel follows a group of four female scientists, portrayed by Natalie Portman, Jennifer Jason Leigh, Tessa Thompson and Gina Rodriguez, on an exploratory expedition into what's been declared an environmental disaster area. They're the twelfth such expedition into what's known as Area X, a mysterious and dangerous tract of land that's been cut off from humanity for the last few decades, and has claimed the lives of nearly all who've ventured beyond its borders in a multitude of ways.
The novel's plot synopsis (via Amazon) is as follows:
Area X has been cut off from the rest of the continent for decades. Nature has reclaimed the last vestiges of human civilization. The first expedition returned with reports of a pristine, Edenic landscape; the second expedition ended in mass suicide; the third expedition in a hail of gunfire as its members turned on one another. The members of the eleventh expedition returned as shadows of their former selves, and within weeks, all had died of cancer. In Annihilation, the first volume of Jeff VanderMeer's Southern Reach trilogy, we join the twelfth expedition.

The group is made up of four women: an anthropologist; a surveyor; a psychologist, the de facto leader; and our narrator, a biologist. Their mission is to map the terrain, record all observations of their surroundings and of one another, and, above all, avoid being contaminated by Area X itself.

They arrive expecting the unexpected, and Area X delivers―they discover a massive topographic anomaly and life forms that surpass understanding―but it's the surprises that came across the border with them and the secrets the expedition members are keeping from one another that change everything.
Based on the description, and I haven't read the novel, it's difficult for me not to immediately draw a comparison between Annihilation and Arkady and Boris Strugatsky's 1971 classic sci-fi novel Roadside Picnic. Area X, with its mysterious origin and unexpected dangers and anomalies, sounds like a dead ringer for The Zone to me.
Anyway, let's take a look:
This looks bright, colourful, creepy, and weird – and I'm very interested. Some of the CGI in the trailer was a bit rough and obvious, but it's still early days and I'm sure that'll be sorted out before release. I love a good sci-fi mystery/action/adventure, and that's exactly what Annihilation looks like.
I'm still getting the Roadside Picnic vibes, but where The Zone was (presumably) caused by aliens on a brief stopover on our planet, I'm going to go out on a limb and guess that Area X is somehow a "natural" phenomenon that has some kind of basis in the Gaia principle. I think I'm going to have to read the novel to find out.
What do you think?
Annihilation is due for release in the US on 23 February 2018.
Last Updated: September 28, 2017