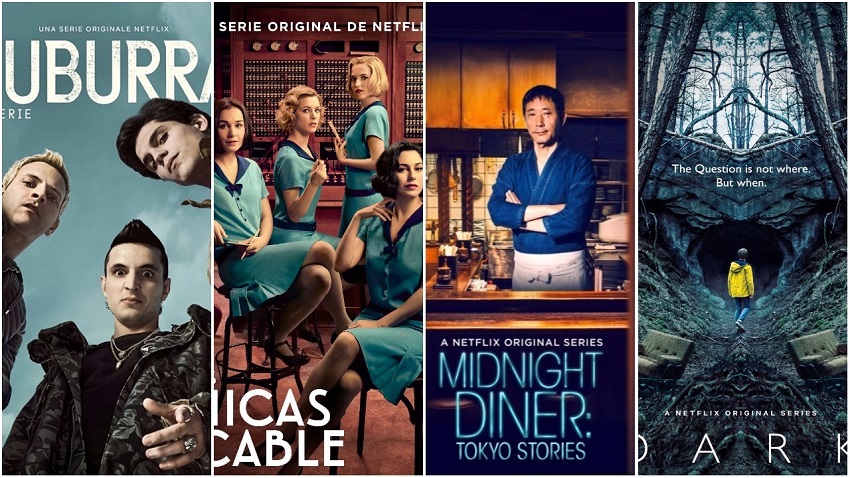 With online streaming services such as Netflix and Amazon becoming ever more ubiquitous, regulatory bodies across the world have been eyeing them closely to determine the impact they could have on their constituents, and regulate them accordingly to mitigate potential negative effects.
The European Commission, which oversees regulatory matters for the European Union, will soon announce new rules for the promotion of local content on streaming services operating in the EU. The main thrust of the new regulations would require the services to ensure a minimum of 30% of their on-demand content is local content produced within the EU.
Roberto Viola, Director-General of DG Connect (Directorate General of Communications, Networks, Content, and Technology) at the European Commission, spoke to Variety at the Venice International Film Festival recently, saying as they report:
Viola said that, starting in December, the EU's 28 member states would have 20 months to apply these new norms and that countries "could choose to raise the quota from the 30% minimum to 40%." EU nations can each choose whether the 30% includes sub-quotas on original productions in their countries and whether they want to follow the German model of adding a small surcharge on streamer subscription fees to support the national production fund.
While the new rules are not yet official pending a final vote, Viola said that he expects that to be a mere formality. He also said that the Commission would publish figures on the percentage of European content on the various streaming services in October, noting the Netflix in particular was already close to the 30% minimum content requirement.
He further mentioned that more rules are currently in development that will compel both streaming services and user-generated content sites (such as YouTube) to pay higher copyright fees for both original film and TV works, saying:
"It's a paradox that, in the digital world, the platforms are getting the largest shares of the revenue stream and those who create the content and drive traffic get the smaller share. There is what we call a value gap there which the Internet world has created. Artists and creatives must be able to renegotiate their contracts."
It'll be interesting to see how the mainly US-based companies respond to these new rules, particularly since many of them take advantage of the tax breaks provided by various EU member states to reduce their overall tax burden, so they can't simply thumb their noses at these new rules once they come into effect.
Netflix, with their recent focus on acquiring and producing international content over the last few years – and which have been very popular on the service as well, are well ahead of the pack when it comes to compliance, and I suspect Amazon won't have too many issues either. The new local content requirements are sure to affect all the fledgeling streaming services operating in the region – such as those from Disney, Warner Bros., and Apple presumably – quite hard though as they'll have to ramp up local content production or acquisitions without delay. There was no mention of potential fines or other consequences for non-compliance, but those are sure to be there.
Last Updated: September 4, 2018