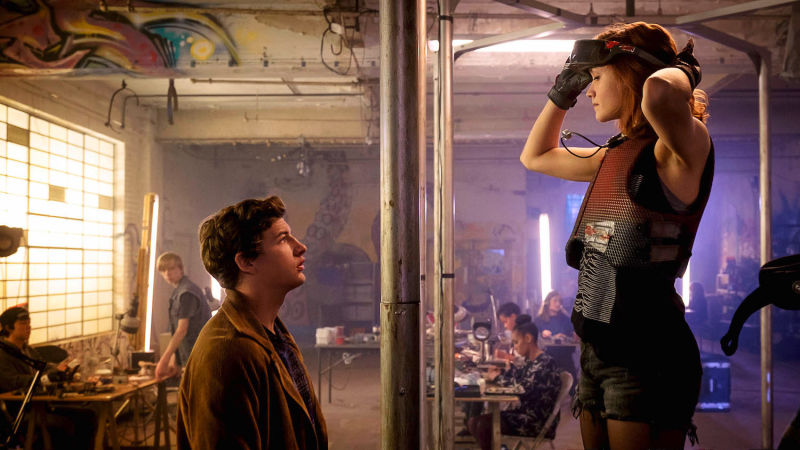 2018 is set to be one epic year for sci-fi and comic book fans. Not only do we have 3 massive Marvel films to look forward to (with Black Panther coming out today), but three X-Men movies, a big Star Wars movie , DC's Aquaman and not to mention Pixar's The Incredibles 2. And while Marvel's The Avengers: Infinity War is probably expected to take the most cash at the box office, it is certainly going to be getting a lot of competition from the other films for this title.
Another big sci-fi movie planned for this year is that of Ready Player One. While it might not be based off a massive existing franchise like the rest of the above movies, it is based on one of the biggest sci-fi novels of the past decade written by Ernest Cline and being directed by Steven Spielberg, one of the most reliable and capable directors in history. It's also a movie that is going to be filled with enough nostalgia to shake a whole forest's worth of sticks at and we know how people love nostalgia, so expect it to make a huge splash when it comes out on March, 29.
And March is not too far away, which is why the marketing for the movie is likely to start heading into overdrive and to start that off we have the third trailer for the movie, which only serves to introduce us even further to the world of Oasis and it's possibilities, while showing off some of the film's incredible action sequences and drowning you with all of its nostalgia.
The novel of Ready Player One though is more than just a story about a massive virtual world and pop-culture reference, but also takes a hard look at the dark nature of humanity and a society filled with ever-growing technological lust and greed. So far all the trailers are focusing on just feeding out minds with lots of visual eye candy, but I'm hoping that Spielberg really allows this film to go very deep in exploring those bigger themes of the novel. If it does pull it off, expect Ready Player One to not just be a big movie in 2018, but be the start of a bigger franchise too.
Last Updated: February 16, 2018