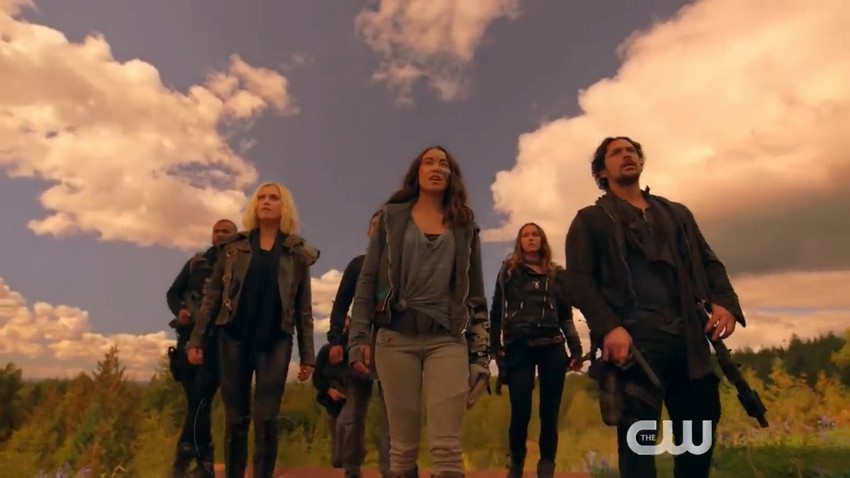 And I'm not kidding about that headline above as the first trailer for the upcoming sixth season of The 100 really does show off a whole world's worth of plot. With the show's return just over a month away, info had been pretty scarce for the popular sci-fi drama's return, but it would seem broadcast network The CW is making up for lost time as they dropped an "extended" trailer last night which was more than 4 minutes long.
There's a lot shown off here. Some would even say too much, as the trailer gives us teases for the entire season, including the surprising return of some past characters. But I can see why the network has taken this root as season 6 offers a sort of "very soft" reboot for the show. The last time we had seen Clark Griffin and the rest of the gang they had fled Earth after their conflict destroyed the tiny last remaining habitable strip of land. Flying across the cosmos in stasis for 10 years, (except for Monty and Harper, RIP!), they eventually awake to find themselves hovering over a brand new planet.
As we learn in this new trailer, that world is called Sanctum but its environment is everything but what its name suggests. Green walls of fire, violent tribes and a nice batch of eclipse induced psychosis are just some of the insane dangers Clark and her crew will have to face.
As you can see in the trailer, this new season is being pegged as the start of "Book II" for the story. The 100 is actually based on the post-apocalyptic young adult novels of Kass Morgan, but all four of her books were kept very much terrestrial. Showrunner Jason Rothberg is now truly moving beyond the source material (well, they did a long time ago, but this is the most drastic departure by far) with the story he wants to tell, so we'll have to see how it all plays out.
The 100 stars Eliza Taylor, Paige Turco, Marie Avgeropoulos, Bob Morley, Henry Ian Cusick, Lindsey Morgan, Richard Harmon and Tasya Teles. It returns on The CW for its sixth season on 30 April. Hopefully, we'll get it shortly thereafter.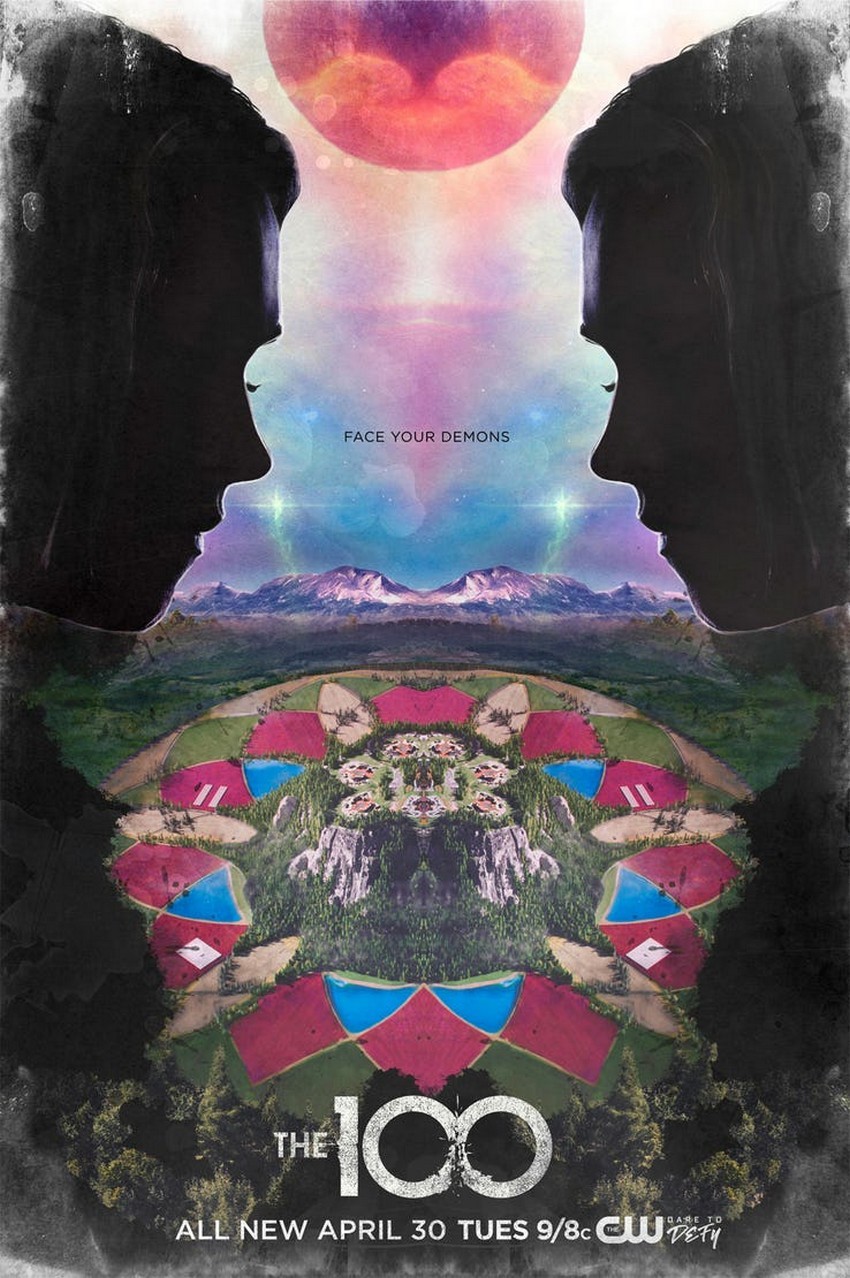 Last Updated: March 29, 2019