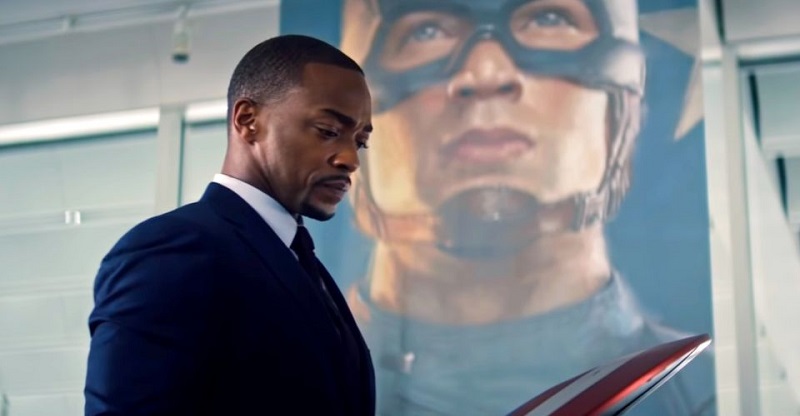 Marvel might be masters of making box office hits, but can it translate that success across to the smaller of TV series? Based on the extremely positive reception of their mind-bending Wandavision, absolutely. That series is only the start of a busy year for Marvel TV shows, as Disney's next big series reunites the MCU's best frenemies together for some shield-slinging action.
With a budget reported to be in the same ballpark as a full Marvel movie, The Falcon and the Winter Soldier definitely looks and feels more like a regular cinematic blockbuster than the trippy head games which have defined Wandavision's run on TV so far.
Set directly after the events of Endgame, The Falcon and the Winter Soldier sees Anthony Mackie and Sebastian Stan return as the titular characters from the movies as they look for a future beyond Captain America while solving a few mysteries, fighting bad guys, and continuing their rivalry with each other.
At least that's what I've been able to surmise from the first trailer. A new TV spot has surfaced as well for the series, which Sam recite one of Captain America's iconic quotes as all hell breaks loose:
The TV spot only drops a few short clips of what to expect from the series and Sam's speech takes up most of it. Interestingly though, Wilson is quoting Rodger's freedom quote that he used before dismantling SHIELD during its HYDRA takeover phase, so I'm interested to see if that is perhaps dropping a clue as to another connection to the ancient secret society or if it's just a speech that is meant to rouse people who are missing their favourite Avenger.
Either way, it looks like this series could be every bit as epic as the movies and can easily grab the baton that Wandavision will hand over when it wraps up its first season.
Last Updated: February 23, 2021