Look, the headline above is a lie. Disney may call this the "final" trailer, but as we saw with their previous big efforts, there will probably be a couple of short TV spots dropped over the next few weeks until Rogue One: A Star Wars Story drops at the end of the year. But falsehoods aside, this is still a Star Wars movie – and the first Star Wars movie of its kind! – so I'm giving this all the fanfare I can, damn it!
Much like with The Force Awakens, Disney and Lucasfilm have done a brilliant job of showing us trailers stuffed with really cool scenes that have fanboys/fangirls geeking out at hyperspeeds, but not actually spoiling the film's plot beats. This one is slightly different.
They not exactly throwing out big honking spoilers here, but now we can finally confirm where the Rogue One title comes from, as well as exactly how Mads Mikkelsen's character Galyn Erso, father to Felicity Jones' Jyn Erso, fits into the picture.
Check it out below!
And along with that trailer we have this great new poster that was unveiled by director Gareth Edwards himself on yesterday's episode of 'The Star Wars Show'. I just love the subtle addition of Vader here.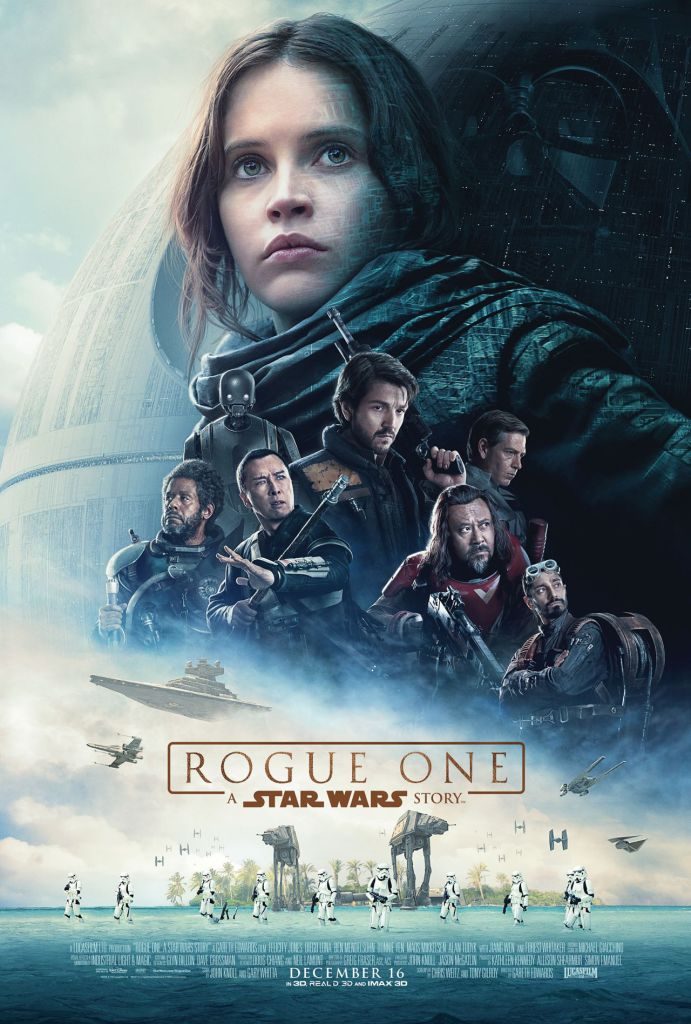 Rogue One: A Star Wars Story is scheduled for release on 16 December and also stars Diego Luna joins her as dashing Captain Cassian Andor, Donnie Yen is blind spiritual warrior Chirrut Imwe who worships the Force despite having no ability with it, Jiang Wen is his robust best friend Baze Malbus, Alan Tudyk mo-caps the role of the droid K-2SO, Riz Ahmed plays an Imperial officer turned Rebel pilot Bodhi Rook, Forest Whitaker plays the vicious Saw Gerrera, and Ben Mendelsohn is the film's baddie, Director Orson Krennic.
Last Updated: October 13, 2016