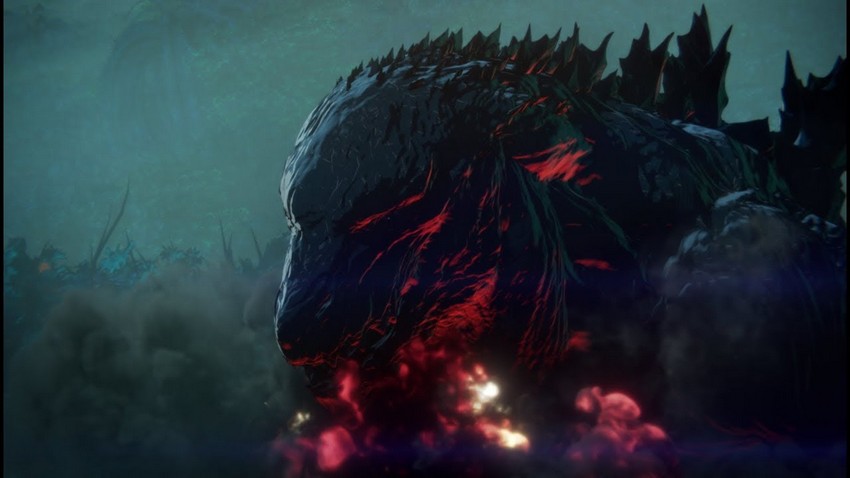 Thanks to the recent efforts of Netflix and other streaming services really bumping up their offerings, I've seriously got back into anime again. I've always been a fan of the Asian animated fare, but had really stopped watching anything after my long-time obsession with Naruto had finally ended. Now I've jumped back into a number of shows, with several more on my radar.
One of the latter is Godzilla: Kaiju Wakusei (aka Godzilla: Monster Planet for us westerners), an upcoming anime feature film set to debut in cinemas in Japan before heading to Netflix. We've already seen one teaser trailer for Monster Planet, but it was rather light on the Godzilla part with the gargantuan irradiated iguana sticking to the smoky shadows. Now we've got the first full trailer giving us a proper look at Big G and it looks… Well, crap really.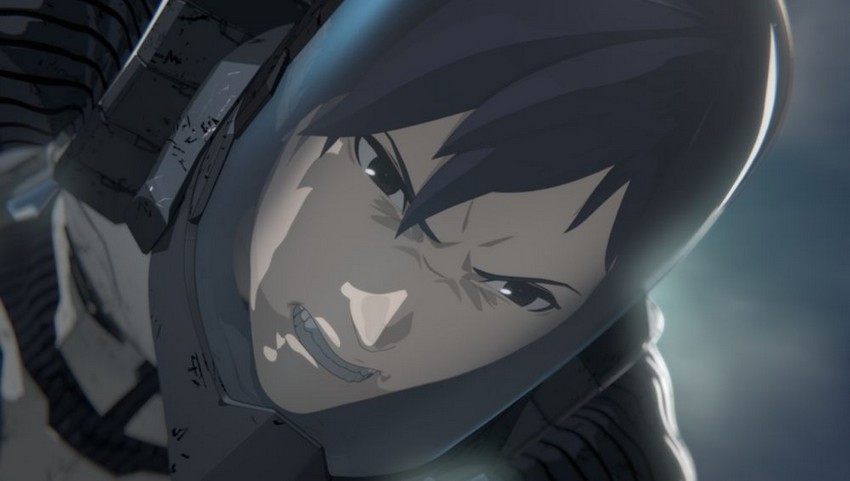 This admittedly has more to do with production studio TOHO's choice to use CG animation to try and mimic traditionally animated anime, a recent technology that is honestly not quite where it needs to be yet. The CG trend has given us mixed results before, but there have been some good uses of it – these are generally resigned to things with a more mechanical look, like giant robots and spaceships. On a massive reptile though, it doesn't look good.
I will still give this one a watch though, mainly because I have to admit that I totally dig the premise, which is explained in a very lengthy and not always correctly translated synopsis below.
The last summer of the 20th Century. That day, the human beings learn that they are not the only ruler of the planet Earth.

The appearance of the giant living creatures "Kaiju's" and the ultimate existence that destroys all monsters: Godzilla. Through the battle against kaiju's that lasted for half a century, human beings has experienced continuous defeat, and finally plans to escape from the Earth. And in 2048, only those who were selected by the A.I. managed under the central government boarded the inter-sidereal emigrant spaceship "Aratrum" to head for "Tau Cetus e", the planet beyond the distance of 11.9 light-year. However, the environmental condition differences between that of the Earth and Tau e, which they finally arrived after 20 years were far beyond the predicted numbers, and was not an environment considered to be habitable by human beings.

The young man on the emigrant ship: Haruo, who saw his parents killed by Godzilla in front of his eyes when he was 4 years old, had only one thing in his mind for 20 years: to return to the Earth and defeat Godzilla. Shut out from the possibility of emigration, as the living environment in the ship deteriorates, the group of "Earth Returnists" led by Haruo became the majority, and determines to head back to Earth through a dangerous long-distance hyperspace navigation. However, the Earth they have returned has already passed the time of 20,000 years, and has become an unknown world with the ecosystem reigned by Godzilla.

At the end, will human beings win back the Earth? And what will Haruo see beyond his fate?
Godzilla: Monster Planet will debut in cinemas in Japan in November, after which it will it premiere globally on Netflix.
Last Updated: August 21, 2017