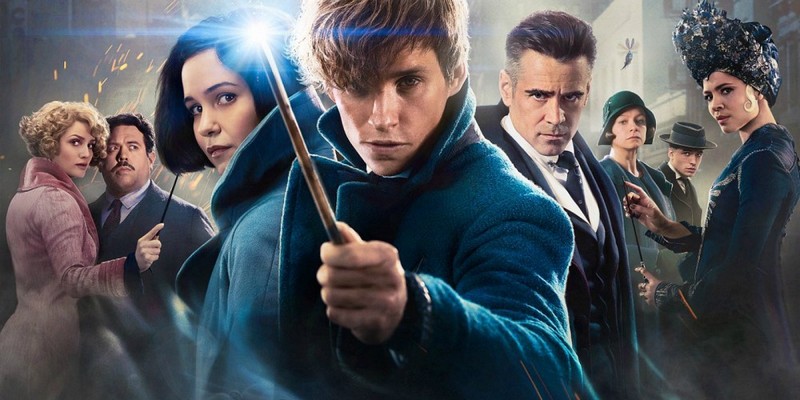 Fantastic Beasts and Where To Find Them may not have been quite as magical as the rest of the Harry Potter films, but it was still a rather decent addition to JK Rowling's beloved world. Besides for Eddie Redmayne's magizoologist Newt Scamander, it also introduced several important characters, including one through the old switcheroo.
Hidden in disguise as Colin Farrell's Percival Graves, Director of Security for the Magical Congress of the United States of America (MACUSA), the film ended [SPOILER ALERT!] with Johnny Depp's Gellert Grindelwald finally being unveiled. For years Harry Potter fans had been reading of the legendary Dark Wizard's friendship turned rivalry with Albus Dumbledore, the eventual Hogwarts headmaster, but now finally we would actually see it. We were just missing a young Albus.
Well, we have that too now! After the casting news earlier in the year for the upcoming Fantastic Beasts sequel, the first image of Jude Law as the young Wizard in his pre-Hogwarts days has been revealed. What's more, we know also know that the sequel will be officially titled Fantastic Beasts: The Crimes of Grindelwald! The revelation was made via the film's official Twitter account, which showed off the first cast photo and title treatment as below.
In one year, return to the Wizarding World with Fantastic Beasts: The Crimes of Grindelwald. #MagicInProgress #FantasticBeasts pic.twitter.com/8aWj8xhGj5

— Fantastic Beasts (@FantasticBeasts) November 16, 2017
If for some reason you don't really care for having your pictures move Harry Potter magical world style and actually just want to have a good look at it, have no fear! A high-res version of the pic was also made available which you can check out below. I have to say that I like Law's look as Dumbledore. I would even hazard to say that I can see a fair bit of a resemblance between him and both the late Richard Harris and Michael Gambon's older versions of the character.
And in case you were wondering, yes, Johnny Depp's Grindelwaldd still looks absolutely absurd. But I guess that's part of the character.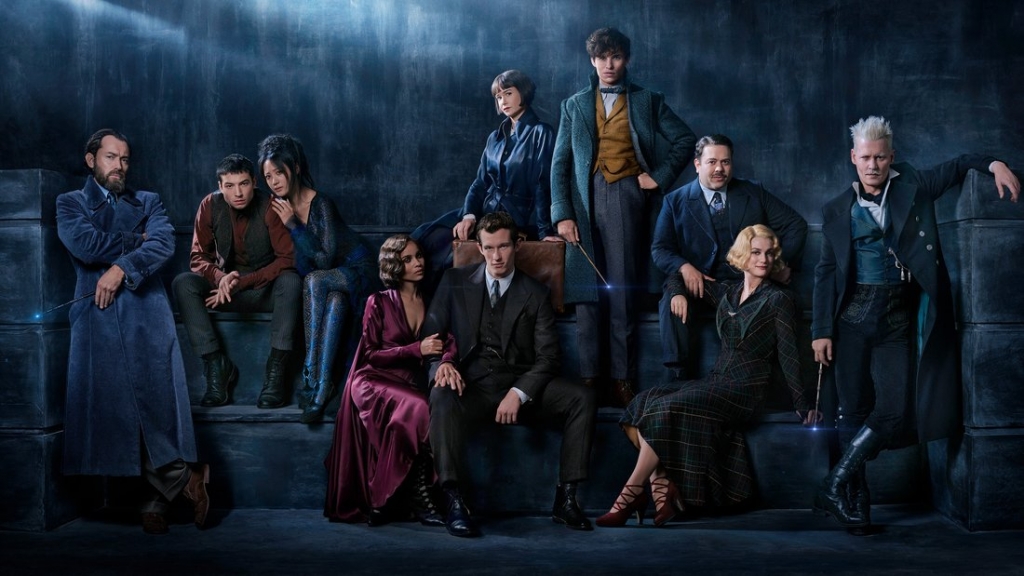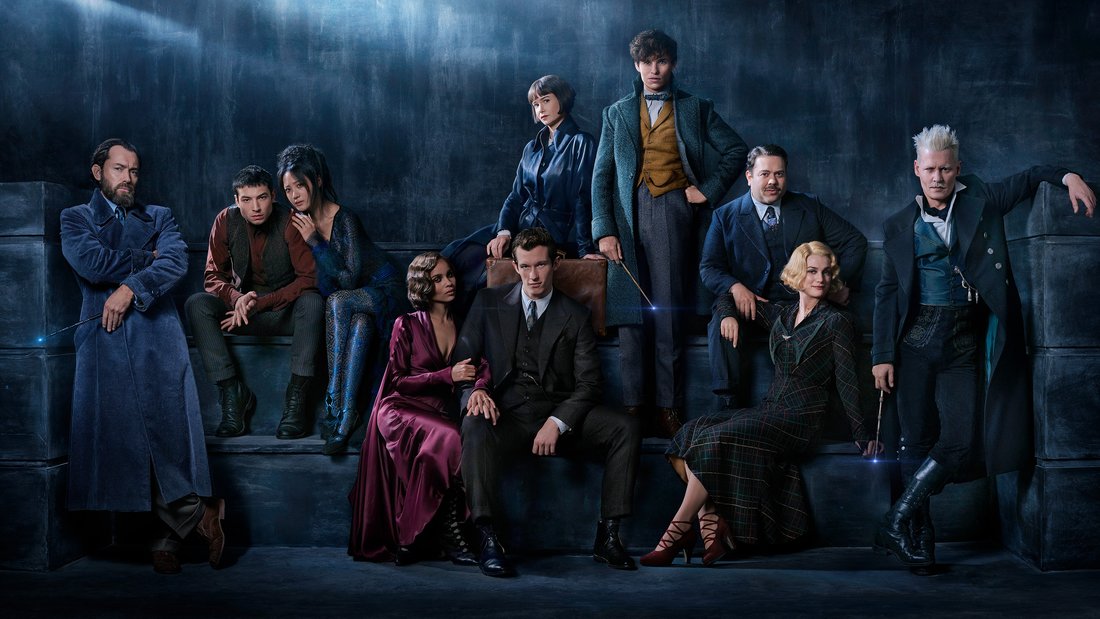 Along with those pics, we also have the official character descriptions. These tell us exactly who the new faces in the cast are – running left to right – and is also the first official confirmation of Ezra Miller's return as the troubled young wizard Credence. You know, that's if him being right there in the actual images above wasn't enough of a clue for some reason. It doesn't explain though how Dan Fogler's Jacob Kowalski is back in the mix, seeing as a big part of the first film's final moments was about him having his memories of the magical side of New York removed and returned to his No-Maj life.
Jude Law plays a young Albus Dumbledore, taking on the mantle of one of J.K. Rowling's most beloved characters; Ezra Miller makes a return as the enigmatic Credence, whose fate was unknown at the end of the first film; Claudia Kim appears as a Maledictus, the carrier of a blood curse that destines her ultimately to transform into a beast; Zoe Kravitz plays Leta Lestrange, who had once been close to Newt Scamander but is now engaged to his brother; Callum Turner joins the cast as Newt's older brother, Theseus Scamander, a celebrated war hero and the Head of the Auror Office at the British Ministry of Magic; Katherine Waterston returns as Tina Goldstein, who has been reinstated as an Auror for MACUSA; Eddie Redmayne stars again as wizarding world Magizoologist Newt Scamander, who has now gained fame in the wizarding world as the author of Fantastic Beasts and Where to Find Them; Dan Fogler reprises the role of the only No-Maj in the group, Jacob Kowalski; Alison Sudol reprises the part of Tina's free-spirited sister, Queenie Goldstein, a Legilimens who can read minds; and Johnny Depp returns as the powerful Dark wizard Gellert Grindelwald.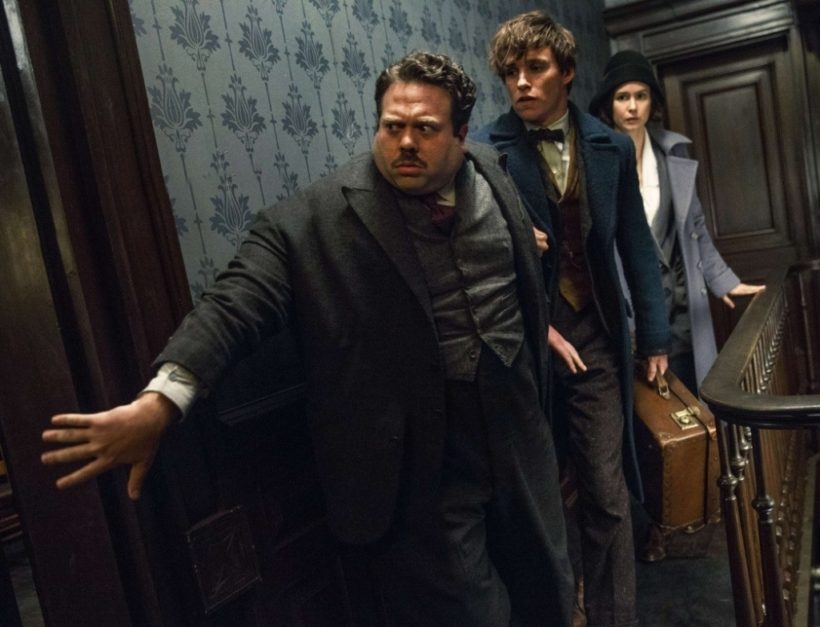 Besides for that rather lengthy and cumbersome infodump, Warner Bros. has also released the official plot synopsis, which gives us our first ideas as to what all these characters will actually be up to on-screen.
At the end of the first film, the powerful Dark wizard Gellert Grindelwald (Depp) was captured by MACUSA (Magical Congress of the United States of America), with the help of Newt Scamander (Redmayne). But, making good on his threat, Grindelwald escaped custody and has set about gathering followers, most unsuspecting of his true agenda: to raise pure-blood wizards up to rule over all non-magical beings. In an effort to thwart Grindelwald's plans, Albus Dumbledore (Law) enlists his former student Newt Scamander, who agrees to help, unaware of the dangers that lie ahead. Lines are drawn as love and loyalty are tested, even among the truest friends and family, in an increasingly divided wizarding world.
"…most unsuspecting of his true agenda…". Really? One look at those loony eyes and frosted follicles and the only thing I would not suspect Grindelwald of is being a mentally well-balanced and constructive member of society. Guess magic folk are a far more trusting sort!
Just like its predecessor, Fantastic Beasts: The Crimes of Grindelwald is being directed by Harry Potter franchise alum David Yates from a screenplay by J.K. Rowling herself. The film will be released one year from now on 16 November 2018.
Last Updated: November 17, 2017