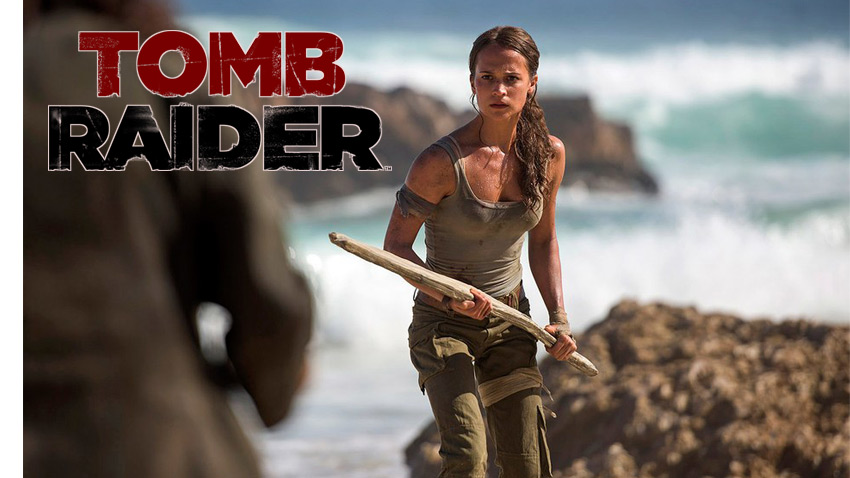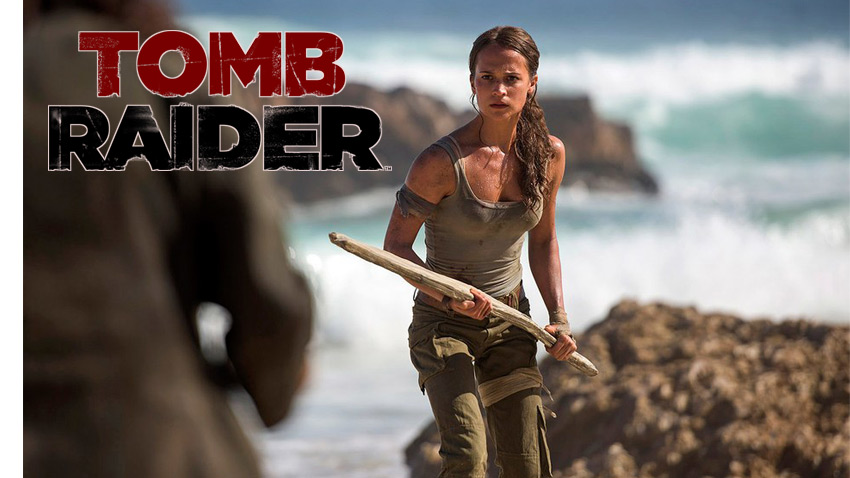 As Critical Hit's resident Tomb Raider fangirl, I am pleased to announce the first official images from the movie reboot, out in March next year. We've already seen some paparazzi snaps from the South African set, but these are the first officially sanctioned pics of Oscar winner Alicia Vikander as fledgling British adventurer Lara Croft. The images appeared as part of a Vanity Fair "First Look" exclusive.
Meanwhile, Flickering Myth.com revealed another promotional image, as well as the film's until-now vague plot synopsis.
Lara Croft is the fiercely independent daughter of an eccentric adventurer who vanished when she was scarcely a teen. Now a young woman of 21 without any real focus or purpose, Lara navigates the chaotic streets of trendy East London as a bike courier, barely making the rent, and takes college courses, rarely making it to class. Determined to forge her own path, she refuses to take the reins of her father's global empire just as staunchly as she rejects the idea that he's truly gone.

Advised to face the facts and move forward after seven years without him, even Lara can't understand what drives her to finally solve the puzzle of his mysterious death.Going explicitly against his final wishes, she leaves everything she knows behind in search of her dad's last-known destination: a fabled tomb on a mythical island that might be somewhere off the coast of Japan. But her mission will not be an easy one; just reaching the island will be extremely treacherous. Suddenly, the stakes couldn't be higher for Lara, who—against the odds and armed with only her sharp mind, blind faith and inherently stubborn spirit—must learn to push herself beyond her limits as she journeys into the unknown. If she survives this perilous adventure, it could be the making of her, earning her the name tomb raider.
Although the plot isn't an exact duplicate of the 2013 video game reboot, there clearly is a lot of visual and thematic overlap (Daddy issues, cash-strapped heroine rejecting her inheritance, long-lost Japanese islands, Lara's first ever mystery-solving expedition). The new Tomb Raider movie promises to be a grittier survival adventure, far removed from the cheesy Angelina Jolie efforts from the early Noughties.
For the record, Norwegian up-and-comer Roar Uthaug (The Wave) directs, while the cast includes Walton Goggins (Justified) as the film's villain, Daniel Wu (Into the Badlands) as a ship's captain ally and Dominic West (The Wire) as Lara's late father.
Tomb Raider is currently filming in the Western Cape, at Cape Town Film Studios, Paarl and Plettenberg Bay. The film releases on 16 March 2018.
Last Updated: March 28, 2017