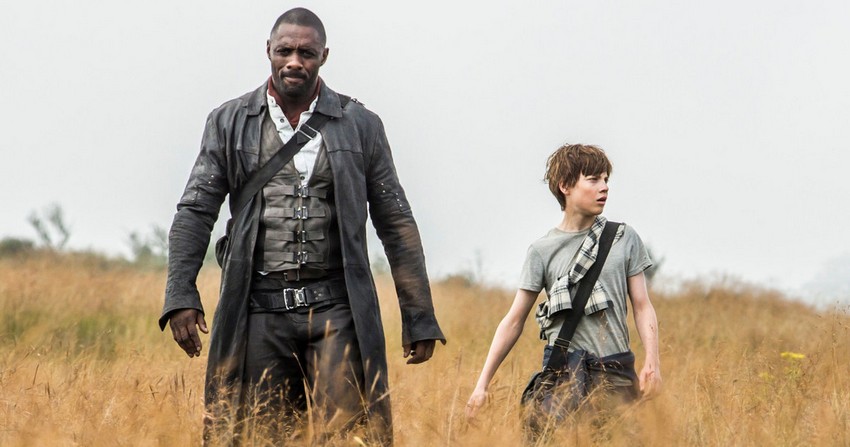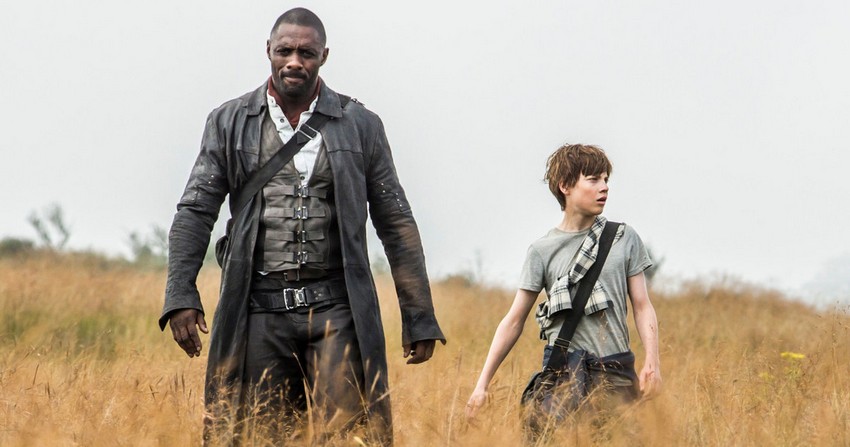 CinemaCon is currently going down in the Las Vegas. This is probably the part where you ask "What is CinemaCon?". The annual convention for the National Association of Theatre Owners is definitely not as glitzy or popular as some of its contemporaries, as its essentially just a "gathering of movie theater owners from around the world" where studios show off their wares to movie theatre chain owners. Sometimes though, these wares are pretty awesome. Case in point: Disney screening the surprisingly good sounding Pirates of the Caribbean: Dead Men Tell No Tales in its entirety to all in attendance.
Sony may not be as lavish with its presentation, but it did have a headline act of its own as it debuted the first footage from the long-awaited upcoming feature film adaptation of Stephen King's fantasy-western masterpiece The Dark Tower. Technically that should be "first" footage, as we already had an unofficial look at Idris Elba as the gunslinger Roland Deschain and Matthew McConaughey as the evil Man In Black when an early cut of a trailer leaked online last year. Unfortunately, it was pulled offline very quickly, meaning that we've just had to be happy with pics and a cool poster.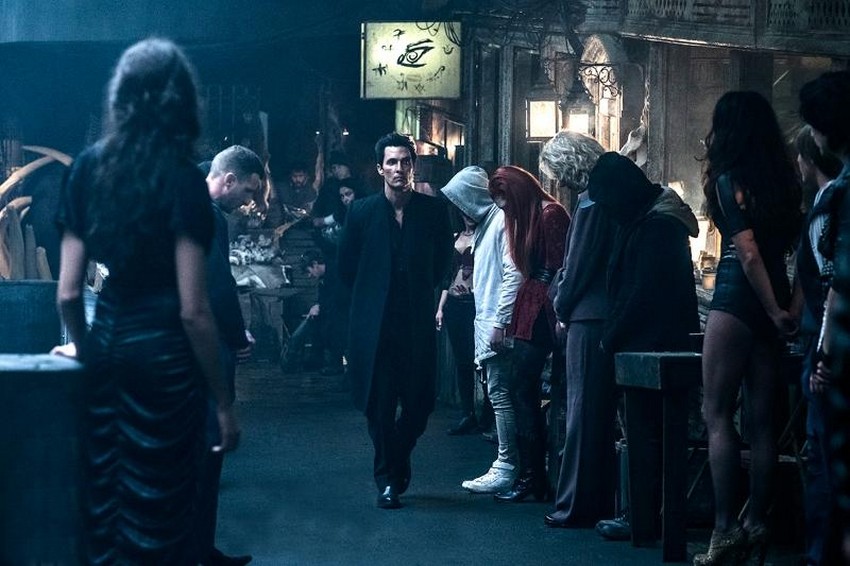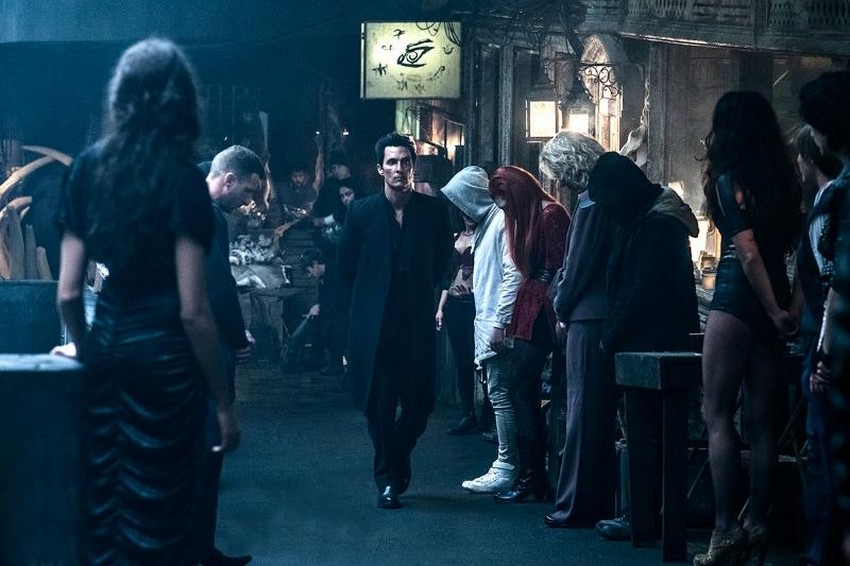 Now though, those in attendance at Sony's presentation got to check out a sizzle reel of sorts, containing some early and unfinished footage. The footage showed off Elba's Roland interacting with both McConaughey's Man In Black, as well Tom Taylor's Jake Chambers, the young boy who helps Roland in traversing the multiple worlds created by Stephen King to get to the Tower at the center that holds this whole multiverse together. /Film has a detailed breakdown of the footage:
The teaser began with the director and screenwriter both talking about how they are huge Stephen King fans. We see text on the screen from the books, "The Man In Black fled across the desert, and The Gunslinger followed," cut with concept art that quickly morphs into film footage.

We see Elba as Roland Deschain, the Gunslinger, walking with two guns in a post-apocalyptic environment. "I don't kill with my guns; I kill with my heart," he says.

"The tower will fall," promises Matthew McConaughey as the Man in Black. We cut to a young boy, Jake Chambers (Tom Taylor) in a physiatrist's office, talking about his vivid dreams of the Dark Tower. The Doctor tries to impress upon him that it is just a dream, and the stories he is recalling are not real. It's worth noting that there is a photograph of the Overlook Hotel from The Shining on the physiatrist's desk, hinting to the larger Stephen King universe that the series is built around.

We see Jake enter a dilapidated house, where he finds a portal to another world. In the other world, he meets the Gunslinger and tells him he has dreamt about him.

"That was no dream boy," Roland informs Jake. "As long as the man in black is out there, the tower will fall."

We see some quick cuts, some things I really couldn't make out, but possibly just showing us a little of this world. We see an action sequence that involves the gunslinger shooting his gun while vaulting through the air. Some of the clips were apparently using very early, unfinished visual effects. We see a confrontation between Roland and the Man In Black, where the Gunslinger shoots a window that comes shattering down upon the Man in Black, but the villain is somehow able to freeze the shards in mid-air, before using his powers to push the pieces of glass back at him.

In another scene, we see Roland aim at a man abducting Jake from many yards away. Using only his hearing, he takes aim and shoots through a bunch of obstacles to take down the abductor.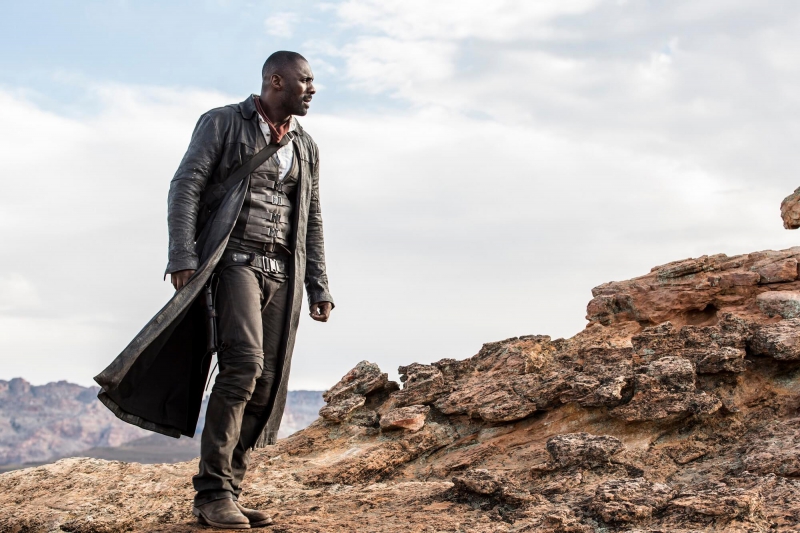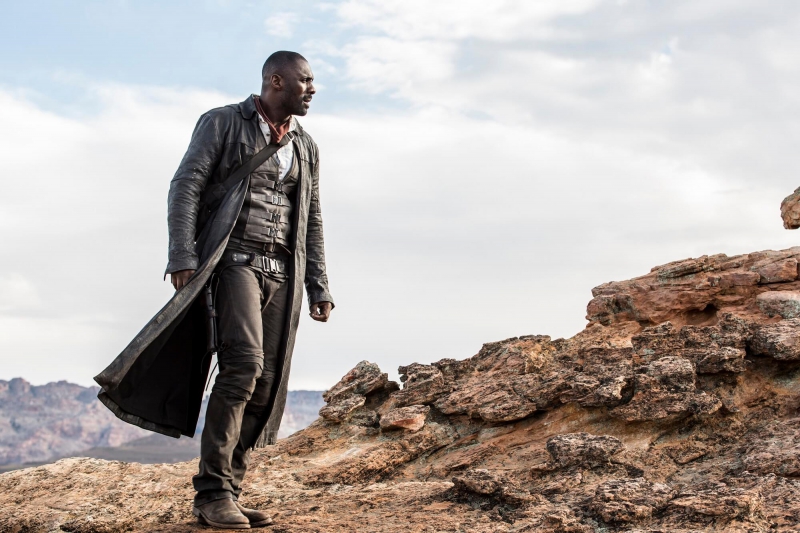 That all sounds pretty cool, but what did the people who actually watched it themselves think of it? For the most part, the reactions have actually been rather positive, with good things coming from a spread of both Dark Tower newcomers and old fans. It's not all roses though, as there are a few mild concerns, particular in the appearance of this fantasy world not quite meshing with longtime readers' expectations.
Damn, The Dark Tower trailer was pretty badass, if even just to see Roland do his speed reloads. Lots of cool fantasy/action elements

— JoBlo.com (@joblocom) March 28, 2017
I know nothing about The Dark Tower books, so the trailer is a totally unbiased look for me. Without question I'll be seeing it.

— JoBlo.com (@joblocom) March 28, 2017
Sony shows first trailer for #DarkTower. Looks dark and brooding and ambitious. Elba & McConaughey going at each other hard. #Cinemacon

— Yahoo Movies (@YahooMovies) March 28, 2017
The Dark Tower has a truly epic feel. Solid visuals. Action is handled well and there are King nods everywhere. I'm very, very encouraged.

— Germain Lussier (@GermainLussier) March 28, 2017
"I do not kill with my gun, I kill with my heart." –@idriselba w/ some WICKED gunslinger skills in the 1st #TheDarkTower trailer#CinemaCon pic.twitter.com/MgN0XtR1q5

— Fandango (@Fandango) March 28, 2017
Just saw an extended clip/footage from THE DARK TOWER. Looks really cool and ended with an awesome shot that crowd loved.

— Steven Weintraub (@colliderfrosty) March 28, 2017
Rough Dark Tower thoughts: Not at all the way I imagined Mid-World to look. Way more sci-fi tech-y than it should be.

— Eric Vespe (@EricVespe) March 28, 2017
The brief look at some of Roland and Jake's interactions were the best parts of the Dark Tower footage. The kid playing Jake was very good.

— Eric Vespe (@EricVespe) March 28, 2017
Oh, and there was a shot of a photo on Jake's psychiatrist's desk of the Overlook Hotel. Definitely expect some King nods in Dark Tower.

— Eric Vespe (@EricVespe) March 28, 2017
THE DARK TOWER footage/ trailer looks… OK? Pulling from so much of the span of the books that it's hard to tell what the true story is.

— Russ Fischer (@russfischer) March 28, 2017
Even with those showing some trepidation, this still sounds more promising than the trainwreck many initially thought it would be. It has to be noted though, that according to /Film and many others in attendance, the unfinished visual effects were very unfinished. That's rather alarming for a film that is set to be released in just a couple of months. The Dark Tower has already suffered its fair share of delays before, so lets hope another isn't on the cards.
The Dark Tower also stars Claudia Kiim, Fran Kranz, Abbey Lee, and Jackie Earle Haley. It is scheduled for release on July 28, 2017.
Last Updated: March 30, 2017