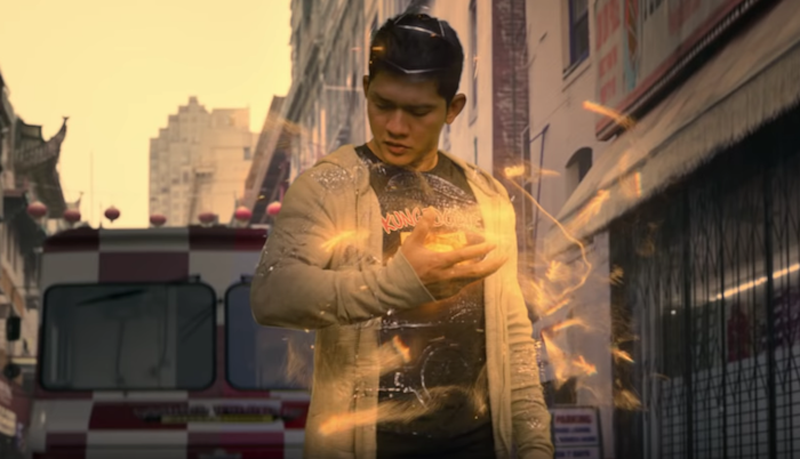 As has been very well documented numerous times on this site, I go crazy for martial arts movies. I can't tell you what it is about people punching and kicking each other in the most elaborate way, but I love the hell out of it. So when I heard that Netflix was producing a new martial arts series that starred a collection of some the best ass-kickers around, I was super stoked. Now we've finally got the first trailer for Wu Assassins and it's… not what I expected.
For starters, I thought the upcoming series would see Iko Uwais (The Raid 1 & 2) starring alongside veteran Mark Dacascos (Crying Freeman, John Wick: Chapter 3 – Parabellum). As you'll see in the trailer though, Uwais is actually starring as Dacascos… who's also Uwais. Look it's hard to explain, ok? All you need to know is that they're both trying to kick the backside of Byron Mann (Street Fighter, The Man With the Iron Fists), who is also the father of Uwais' chef Kai Jin – even though he's only 15 years older – and has superpowers. Or something. And then there's the Snoop Dogg soundtrack… Just watch the trailer, okay?!
The official blurb from Netflix describes this series as "Kung Fu meets sci-fi meets Asian street food", so yeah, coupled with Uwais and Dacascos headlining, there was never a way in hell I would miss this. But I'll be honest that the fighting here doesn't quite look to be on par with what I expect from the talent involved (the CG also looks to be on the cheap side). At least the choreography and cinematography looks clear and steady – nothing worse than martial arts filmmaking where the director uses choppy cuts, obscuring the work of the actual talented martial artists.
Speaking of which, if you're wondering why the other two main cast members look familiar, that's because they're Lewis Tan and Katheryn Winnick. Tan was the big standout from Marvel's Iron Fist playing the drunken master in the only really superb fight in that show's first season. As for Winnick, she may have shot to fame playing Lagertha on Vikings, but she's actually a bit of a martial arts prodigy having earned her first black belt by the age of 13, and running three Taekwondo schools by the time she was 21.
So yeah, Wu Assassins is definitely not lacking in ass-whupping potential. Let's hope the rest of it matches up when the 10-episode first season debuts on Netflix on 8 August 2019.
Last Updated: July 24, 2019