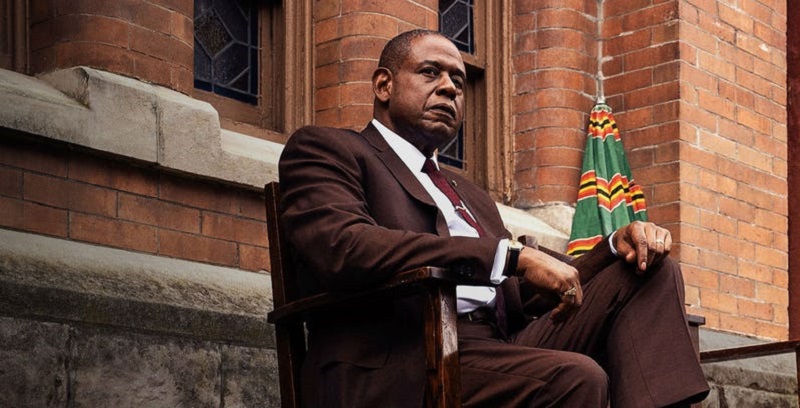 Perhaps the biggest surprise of watching movies and series about mobsters, is how many real-life mobsters they can continue to tell stories about. Such is the way that a life of crime is more exciting than a regular life, and studios will continue to bring these stories to life.
In the upcoming Godfather of Harlem series, this time we'll get to know a little more about Bumpy Johnson (played by Forest Whitaker), who returns to Harlem following a 10 year jail sentence and showing that he has learnt nothing since his incarceration as he tries to once again take control of the district he used to control.
As much as Forest Whitaker is the star of this show, the one person I am really looking forward to seeing in this new series is Vincent D'Onofrio who plays the role of Vincent "The Chin" Gigante, a New York City mobster who controlled the Genovese crime family from 1981 to 2005. Sadly, though he doesn't really feature in this brief teaser, we'll have to wait to see how D'Onforio performs in this role. After D'Onforio showed that he can play the ultimate mob kingpin in Netflix's Daredevil series, I am really keen to see him take on a similar role and given that we no longer have Daredevil, hopefully we can get more of that excellence in this series.
Although Godfather of Harlem is set in the 1950s and 1960s, the series will reportedly examine Johnson's association with the Genovese crime family, along with his business relationship with Malcolm X, who was ultimately assassinated in 1965.
We don't have a release date yet for Godfather of Harlem or how it'll be released here locally. The series is written by Chris Brancato (co-creator of Netflix's Narcos) so I am hoping we can perhaps see it find its way on to that platform later this year, when it does release.
Last Updated: March 25, 2019