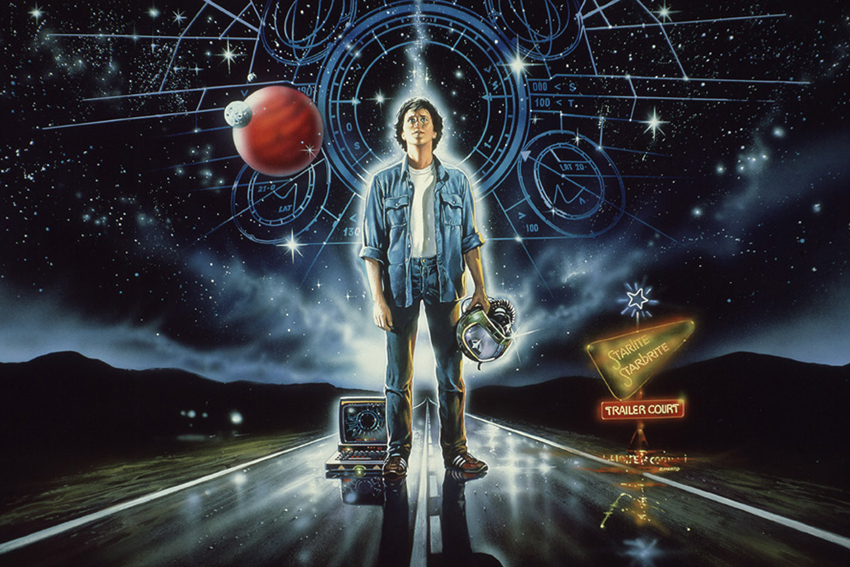 It's been nearly a decade since I first began writing about the possibility of a follow-up to The Last Starfighter. Directed by Nick Cave, the beloved 1984 sci-fi cult classic followed Alex Rogan (Lance Guest), a directionless teen living in a trailer park whose only achievement in life is how good he is at the local space flight arcade game. As Alex discovers though, the video game is actually a training simulator/recruitment tool left by an alien race on Earth to find pilots for a real intergalactic war, and soon he is being whisked off into outer space by the game's alien designer (Robert Preston) to go fight on the frontlines.
It was totally cheesy but totally awesome and was a K-TV holiday movie (remember those?) favourite of mine as a kid. And as an adult, after viewing a really great fan-made modern trailer, I wondered why the story had never been revisited. So did several people in Hollywood though and thus kicked off a years-long struggle of development of different remakes/sequels/spinoffs, which all kept hitting one dead end after another due to the complex and conflicting rights ownership between original screenwriter Jonathan R. Beteul and various producers.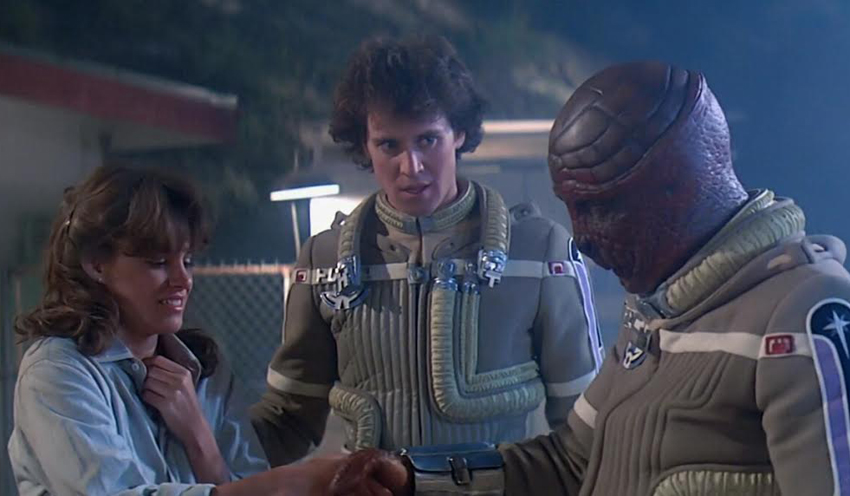 One of these more recent attempts came from screenwriter Gary Whitta (Star Wars: Rogue One, The Book of Eli) who actually managed to get Beteul on his side. He even got his Rogue One collaborator Matt Allsopp to create some cool concept art of his ideas, but still studios weren't quite biting. But Whitta, for whom this is a passion project as The Last Starfighter was also a childhood favourite of his, hasn't let that deter him and last night revealed on Twitter a sizzle reel for his sequel pitch. The four-minute clip contains some more of Allsopp's concept art as well as composer Craig Saffan's original score now reworked by Chris Tilton, and it's pretty cool. Plus it reveals the project's proposed title of The Last Starfighters! Check it out below.
From what I can gather, this lines up with Whitta's previous comments about his idea that Alex is now all grown-up but still living in the same trailer park with his teenage-love-turned-wife Maggie (played by Catherine Mary Stewart in the original) and their two teenage children. It would seem they get attacked by an alien of some sort with Alex and Maggie defending their family before Alex straps back into his old iconic Gunstar spaceship and blasts into space to probably find out why they were sought out.
And although not really shown here, the fact that Whitta's proposed sequel is titled The Last Starfighters – plural – leads me to believe that Alex is probably not alone in that Gunstar… maybe his kids stowed away and now they have to join their dad (whose past they probably never knew about) in this new fight in space. It would certainly be a great way to bring in a new audience while also keeping the old folks like me happy.
Of course that is all just me guessing as this production has not officially been greenlit yet. The original was developed by Lorimar Productions which eventually became a subsidiary of Warner Bros., while Universal Pictures handled the distribution. Just which of those entities Whitta would pitch this sequel to is unclear as I'm uncertain as how things stand now between the studios and Betuel in terms of the rights, but the latter said back in October last year that all the conflicts have been cleared up now. Hopefully that means one of the execs at these studios will finally take a proper look at what Whitta and co are putting together here and make this happen.
Last Updated: March 26, 2021