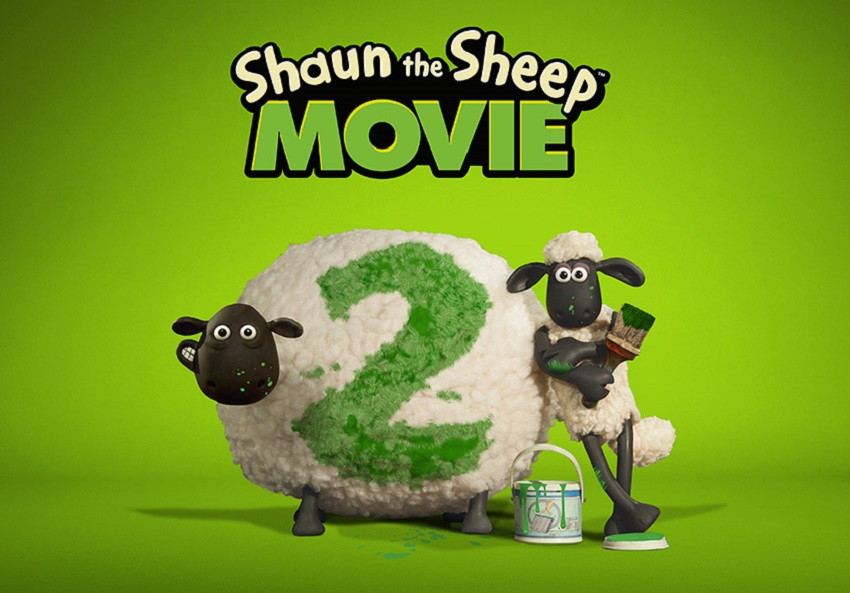 A Shaun the Sheep Movie: Farmageddon is the puntastic title of the sequel to 2015's stop-motion animated smash-hit, and Oscar-nominated, Shaun the Sheep Movie – which had nothing to do with a former National Director of Public Prosecutions known for his… eyebrows. For those of you who don't know, it's based on the British Shaun the Sheep TV series from Aardman Studios, home of Wallace & Gromit, which began airing in 2007 and ran for 150 episodes, and is actually a spin-off from the Oscar-winning third Wallace & Gromit short feature A Close Shave which was released in 1995.
Farmageddon is directed by Richard Phelan and Will Becher, who've worked on the TV series in various capacities, and sees Justin Fletcher and John Sparkes returning to voice Shaun and his nemesis the sheep dog Bitzer respectively, although with voice being a relative term as you'll soon see.
The official plot synopsis is as follows: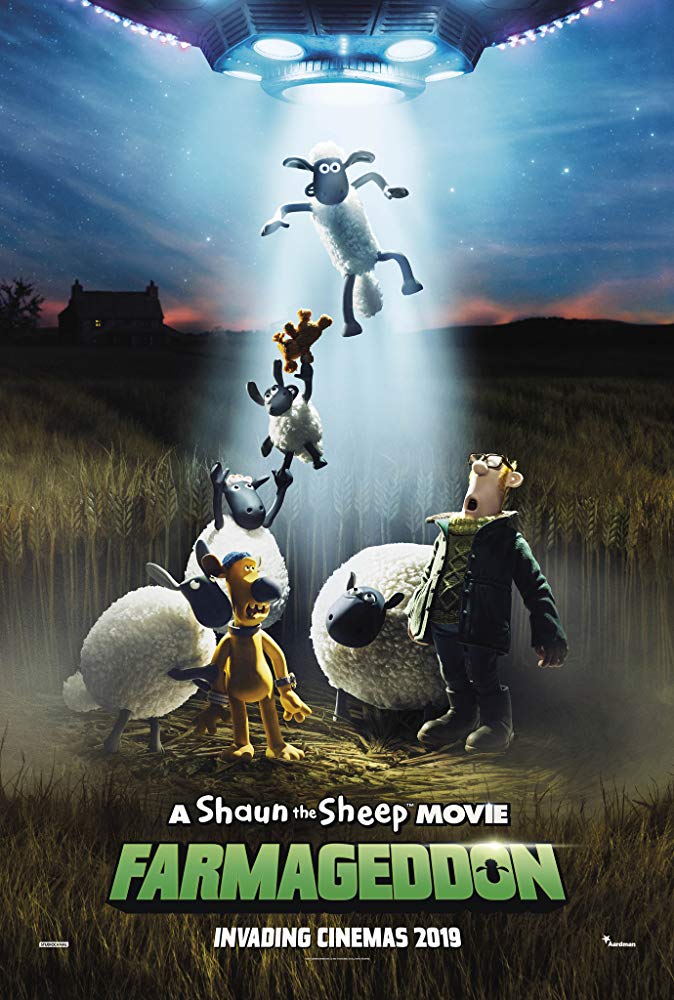 It's close encounters of the herd kind in Shaun's new out of this world movie.

Strange lights over the quiet town of Mossingham herald the arrival of a mystery visitor from far across the galaxy… but at nearby Mossy Bottom Farm, Shaun has other things on his mind, as his mischievous schemes are continually thwarted by an exasperated Bitzer.

When an impish and adorable alien with amazing powers crash-lands near Mossy Bottom Farm, Shaun soon sees an opportunity for alien-powered fun and adventure, setting off on a mission to shepherd the intergalactic visitor home before a sinister organisation can capture her… can Shaun and the flock avert Farmageddon on Mossy Bottom Farm before it's too late?

Hold on to your seats as we blast off on an exciting and heart-warming sci-fi comedy adventure that takes us from Mossy Bottom all the way into deep space, via a car wash!
Let's take a look:
That wasn't half baaaad? The artwork and animation is gorgeous, and I even chuckled out loud at the sheep playing a saw-violin. This looks like a perfect movie for young'uns and their parents to watch together, and maybe even us older kids could get some entertainment out of this thanks to some sharp visual humour – which is rather important given that the film won't feature any real dialogue.
What do you think?
A Shaun the Sheep Movie: Farmageddon is set to open in the US on 15 May 2019.
Last Updated: December 13, 2018