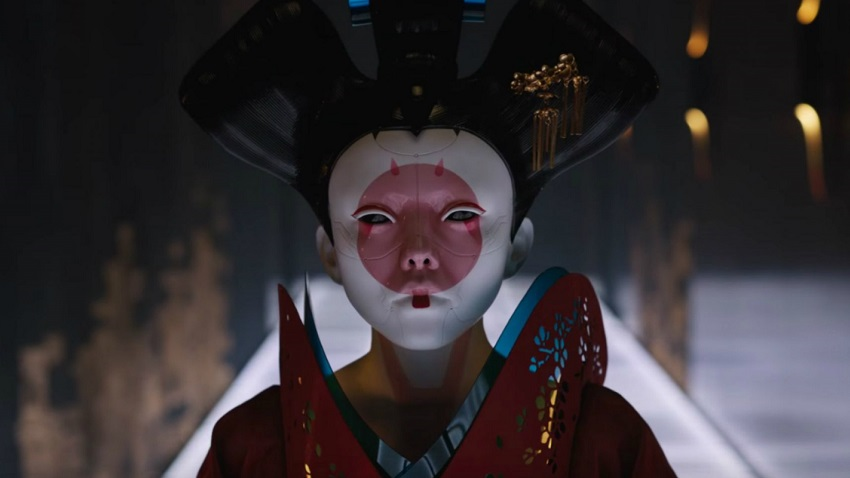 I've only recently caught myself up on Ghost in the Shell, and that's primarily thanks to the mood setting first trailer for the live-action adaptation of the beloved anime/manga that's just over a month away. That trailer didn't give much away in terms of story though, instead using the time to set the tone and visual aesthetic that the film was nailing from the get go. This new trailer though? Well this is a proper one – filled with exposition, shooting and the first real look at the movie's villain.
Ghost in the Shell follows Scarlett Johansson as the Major, a cyborg military expert who has been tasked with rooting out the persons responsible for a city-wide information conspiracy. The trailer makes it clear that the film will toss between said mission and the Major herself, as she dives deeper into her past. More specifically, the Major wants to know what happened before her ghost (the consciousness of a person) was transferred to her current shell (cyborg body). Something which villain Kuze seems to play a big role in.
If anything, Ghost in the Shell is looking visually enticing with its stunning interpretation of the old anime material. The bright, cyberpunk lights striking each scene set the mood so wonderfully, and director Rupert Sanders has already convinced me that he understands the source material he's working with. So even if the take on the narrative falls to the wayside, at the very least this looks to be the definitive visual experience Ghost in the Shell fans have been expecting for a ling time.
Ghost in the Shell opens on March 31st, and stars Scarlett Johansson, Michael Pitt, Takeshi Kitano, and Juliette Binoche.
Last Updated: February 14, 2017