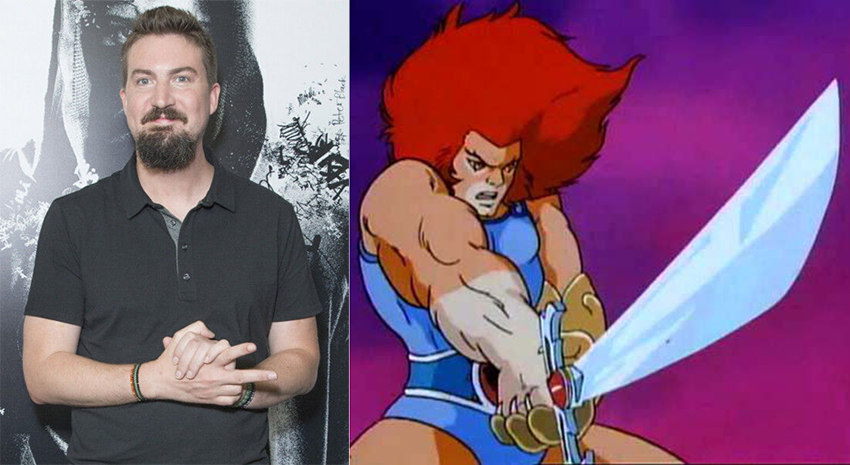 Thunder… Thunder… THUNDERCATS! HOOO! Yes, a new ThunderCats feature film adaptation is in the works after several failed attempts to bring the classic 80s cartoon to the big screen over the years. But this time we have a director at the helm who just proved he knows how to make classic cheesy icons fun in a modern filmmaking era. Deadline is reporting Adam Wingard has been tapped by Warner Bros. to helm a big screen version of the beloved cartoon alien cat heroes.
Wingard is rapidly becoming a very busy man in Hollywood. The 38-year old filmmaker broke out with a string of indie horror flicks like The ABCs of Death, You're Next, The Guest, and Blair Witch. He has since pivoted very well to big-budget blockbuster fare though with the recently released Godzilla vs. Kong which is an absolute blast. He's also got a Face/Off sequel lined up where he will look to get Nicolas Cage and John Travolta to reprise their role from the 90s John Woo action classic. And now he's also got ThunderCats on his plate!
For the uninitiated, ThunderCats originally ran from 1985 to 1989 and followed a group of cat-like humanoid aliens led by the heroic Lion-O, "Lord of the ThunderCats" who wields the legendary Sword of Omens. The story begins with s very young Lion-O and his compatriots escaping the destruction of their homeworld Thundera, but their ship is forced to change course for the planet of Third Earth after being attacked by their long-standing rivals, the Mutants of Plun-Darr. Failing cryo-sleep systems results in Lion-O waking up in a grown adult's body but still with his childlike mind. Along with the other ThunderCats Cheetara, Panthro, Tygra, WilyKit and WilyKat, and Snarf, Lion-O will have to quickly establish a base on Third Earth, as the Mutants track them down. But the ensuing battle between the two groups awakens Mumm-Ra, a demonic, mummified sorcerer who wants the Sword of Omens and its power for himself.
And all of that actually sounds pretty damn epic and perfectly primed for a great big sci-fi fantasy epic now that I write it out like that. ThunderCats ran for four seasons before concluding, but the show was rebooted in 2011. The criminally underwatched new show – which was actually damn good – was cancelled after just a single season. In 2020, the show was rebooted again as ThunderCats Roar, this time taking a very cartoonish slant on the franchise, aiming it at a much younger crowd. To say that some older fans who were still holding onto their nostalgia got riled up about it, is an understatement.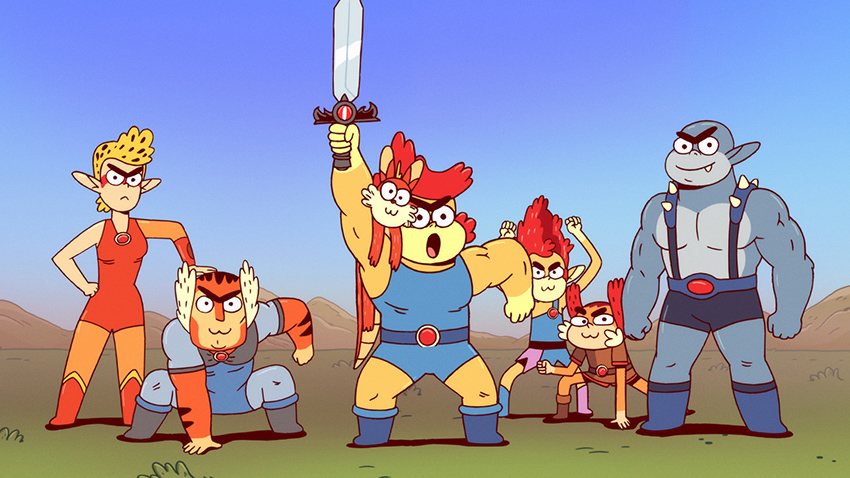 To those fans, I can say to not worry about the movie as Wingard is very much a gigantic fan of the original 80s version. In fact, making this movie has literally been a lifelong pursuit for Wingard, as he told Deadline.
ThunderCats is a dream project for me. When I was in high school, I was obsessed with it. You'd think at that point, I was a little too old, that my years of obsession with ThunderCats would be when I was 6 years old. My real obsession with ThunderCats came in high school, the pinnacle of me deciding I wanted to be a filmmaker, and pushing in that direction…I actually spent most of my 10th grade year, I completely blew it. I didn't pay attention in school, made terrible grades. And the reason? I was writing my ThunderCats screenplay through my entire 10th grade year. And I was hand-writing it. The screenplay itself ended up being 272 pages long. I still have it. It was one of those things where I would carry around my notebooks and talk about it.
And in case you were wondering, carrying around a nearly 300-page hand-written screenplay about an old 80s cartoon is definitely not the social icebreaker you may think it is.
I didn't even realize the kids in my class were making fun of me as they would ask me questions about my ThunderCats screenplay. It was only one day my friends asked me and I was excitedly telling him all these things about my ThunderCats screenplay. And I heard him turn around to some of the girls in the class, these were girls I had crushes on, and he's making fun of me for writing ThunderCats! Because it was ridiculous. But that was the first moment where I had a though that maybe I would not be able to make the ThunderCats movie. I thought, am I crazy for obsessing over this, thinking it's something you can just do? As it turns out, when you're a kid in Alabama with no resources or connections to filmmaking, it is impossible to make a ThunderCats film. But flash forward, 20 years later and here we are.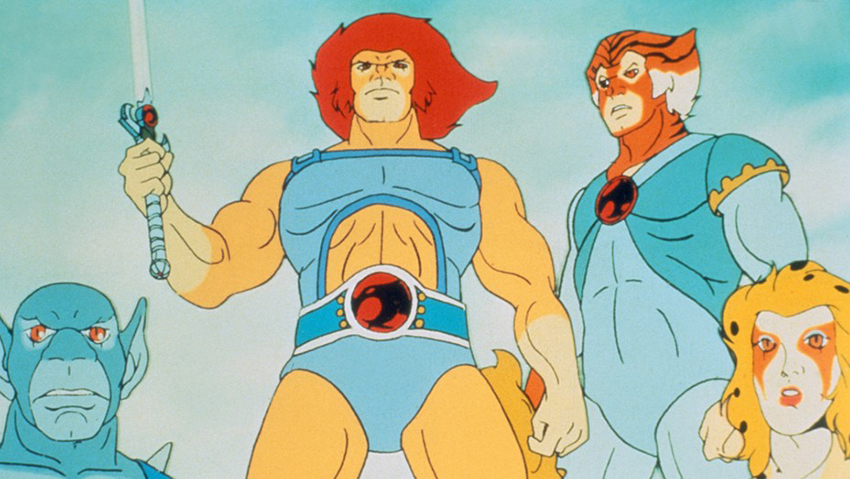 As mentioned before, a ThunderCats movie has been kicking around Hollywood for a while. As luck would have it, the latest script was in the possession of the same producers who worked with Wingard on his Death Note adaptation for Netflix. When Wingard discovered this, he approached them and asked for him and his friend/frequent collaborator Simon Barret to do a brand new script from scratch, but with Wingard's hugely ambitious idea to do a modern hybrid CGI/live-action movie that perfectly captures the look and feel of the 80s cartoon which won over the producers.
This is a huge passion thing for me. Nobody on this planet knows or has thought as much about ThunderCats as I have. They gave me the reins. I saw this as an opportunity to do a new type of fantasy sci-fi spectacle film that people have never seen before. It's got a rich mythology; the characters are fantastic. The colors. I want to do a ThunderCats film that takes you back to that '80s aesthetic. I don't want to reinvent the way they look; I want them to look like ThunderCats. I don't want to do it live action, either. I don't want it to look like Cats, I don't want those kinds of issues — no disrespect to that director, whom I don't mean to throw under the bus any more than everyone else has. I want to do a movie you've never seen before. A hybrid CGI film that has a hyper real look and somehow bridges the gap between cartoon and CGI. That's the starting point, and Simon Barrett and I are getting into the script now.
I've thoroughly enjoyed most of Wingard's work and loved what he did with Godzilla vs. Kong by being so true to the roots of that franchise, logic and realism be damned, so I was already excited when I just read he was involved with the ThunderCats movie. Hearing about his longtime passion and ideas for the film though? As a kid who grew up with and loved ThunderCats myself, I want this movie now! In the meantime, I'm going to have to go throw the boxes in my parents garage to see if they still have all my old ThunderCats action figures.
Last Updated: March 30, 2021