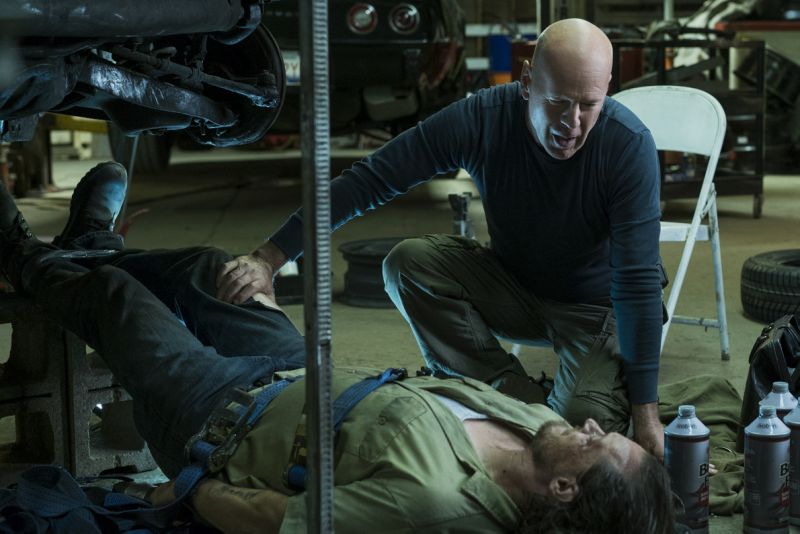 Way back in the mists of time, let's say for argument's sake the beginning of August last year, a trailer dropped for the Death Wish remake. To say that most of us here were less than impressed is an understatement, because we've seen the original Death Wish.
Charles Bronson's 1974 classic turn as the tortured everyman turned vigilante was turned into a wise-cracking Bruce Willis action extravaganza. In short, it's not a Death Wish remake – it's a stock standard jokey action movie with the Death Wish name slapped on it to give it some name recognition. Call it something else, and we wouldn't have a problem.
However now director Eli Roth has done something a bit different. He's released a grindhouse-style trailer for the upcoming remake that completely alters the way the movie comes across. For those of you who may not be aware, grindhouse is a style of filming typically associated with low budget, (seemingly) poorly-shot movies or those of low quality, it can also be a deliberate artistic choice to give the movie a stylised look. They're also referred to as exploitation movies, given their predilection for resorting to more explicit content in comparison to the mainstream studio productions.
Cynical me thinks it's ironic they're using an exploitation film technique for a movie that's exploiting its namesake. Anyway, the official plot synopsis is as follows:
Metro-Goldwyn-Mayer Pictures presents director Eli Roth's reimagining of the 1974 revenge thriller Death Wish. Dr. Paul Kersey (Bruce Willis) is a surgeon who only sees the aftermath of his city's violence as it's rushed into his ER – until his wife (Elisabeth Shue) and college-age daughter (Camila Morrone) are viciously attacked in their suburban home.

With the police overloaded with crimes, Paul, burning for revenge, hunts for his family's assailants to deliver justice. As the anonymous slayings of criminals grabs the media's attention, the city wonders if this deadly avenger is a guardian angel…or a grim reaper. Fury and fate collide in the intense action-thriller Death Wish.
Let's take a look:
You know what? This trailer really works. The grindhouse style really suits the different tone of the remake while also paying homage to the older film generation to which the original belongs. If the actual movie was like this, I'd watch it.
What do you think?
Death Wish is due for release in the US on 2 March.
Last Updated: February 7, 2018