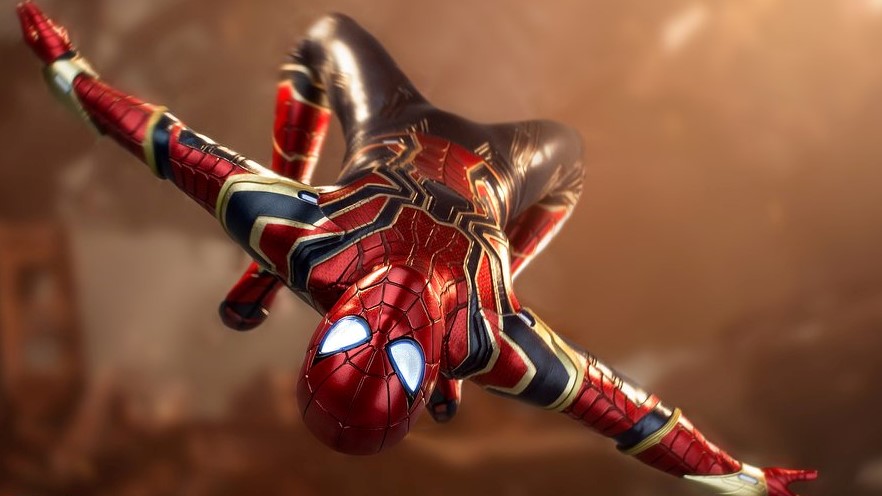 I've been waxing lyrical about Insomniac's upcoming Spider-Man game, but I think I may have forgotten about the other amazing wallcrawler who happened to make the world fall in love with the timeless comic book character all over again.
From Civil War to Homecoming, Tom Holland's Spider-Man was a fresh-faced blast from the past. Fine-tuned and sticking to the guns of what made the character so likable in the first place, Holland's Spider-Man felt like an everyman New Yorker who had his own problems to deal with when he wasn't attempting to thwart supervillains who were running rampant in his borough.
In a film that is filled to the gills with a decade's worth of cinematic superhero development, Spider-Man still stands out as one of the best. He's hope, optimism and always packs a clever quip into every battle he takes part in.
And if Peter Parker thought that hitching a ride to Germany for a spandex brouhaha was the biggest fight of his life, then he hasn't seen anything yet as Thanos is about to come knocking on his door. Still, at least Tony Stark thought ahead and crafted that Iron Spider costume for him right?
A suit which will probably look amazing on the big screen, if this sixth-scale figure from Hot Toys is anything to by:
Spider-Man Spider-Man, does whatever a massive technologically enhanced arachnid-themed superhero does when faced with the universe-ending threat of a madman who wields the might of the Infinity Gauntlet!
As usual, you can expect plenty of extras with this figure, that ranges from hands, sharper hands, an alternative facial sculpt of Tom Holland and those delightful extra Spidey-eyes to magnetically snap onto the figure.
Last Updated: April 20, 2018