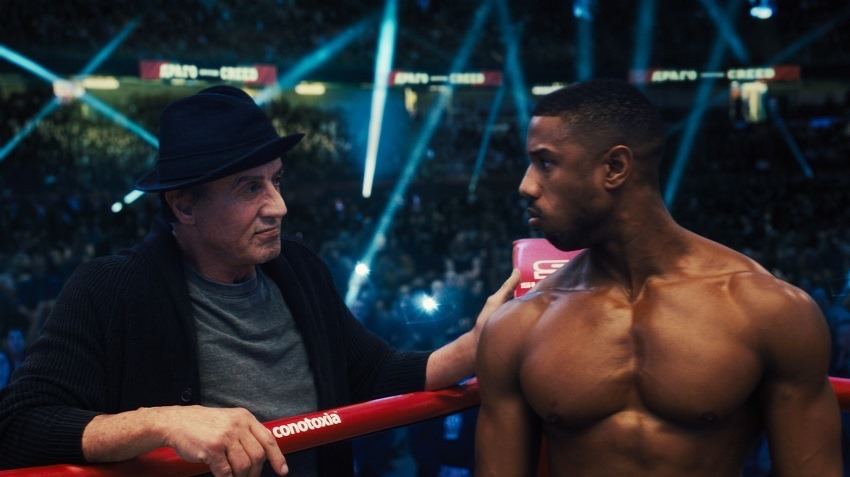 Creed II is a great sequel to an even better film, one that works with its newly established characters by pushing them into new directions as the lives of Adonis Creed, his wife Bianca and trainer Rocky are all upended up Creed's professional ambitions and a risk of repeating the mistakes of the past. Adonis Creed has bigger stakes to grapple with now, as he and Bianca seek to start a family which introduces its own fair share of hurdles. How does that change the character of Adonis? And what sort of new challenges will the boxer have to face when determining what's best for his future?
We sat down with Creed star Michael B. Jordan to ask that and a few other questions. Jordan explains that the stakes for Adonis in this film are very different to when we first encountered the character, with Adonis now having to temper what his capable of doing to protect the family he's built around himself. As Jordan explains:
Having a family of his [Adonis] own is something that he's always longed for…Apollo wasn't in his life unfortunately. He wanted to be a dad really bad, and realizing that his family is worth fighting for and that's one of the most important things to him, it helped center him back in the ring and that was that emotional edge he had.
You can check out the full interview below, including insights into some of the real-life influences to Creed's boxing style, the effect of Rocky and Stallone's pedigree and what it brings to the film, and how Jordan adapted his character for this different feeling sequel.
Last Updated: November 29, 2018