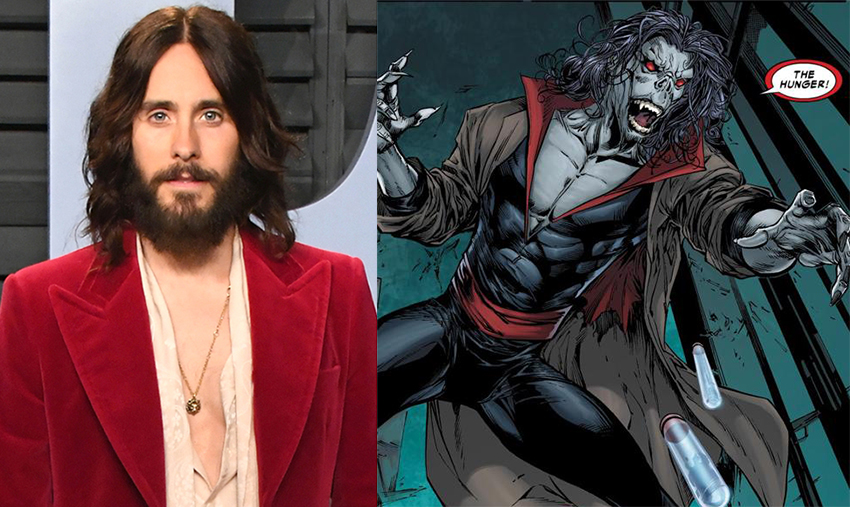 It would appear that Jared Leto has a thing for playing comic book villains. The Oscar-winning actor is fresh off a… shall we say, divisive turn as the Joker in DC's lambasted Suicide Squad movie, a role he is set to potentially reprise in several rumoured spinoffs including a Joker standalone movie (not to be confused with the Joker origin movie starring Joaquin Phoenix), and now he's getting back into his comic book villainous ways again. And this time he's really going to suck. No, really.
According to a report from Deadline, Leto has signed on to star in Sony's proposed Morbius the Living Vampire movie which has now been revealed will be directed by Daniel Espinosa (Safe House, Life). Morbius is one of several Spider-Man villain properties that Sony is spinning off into a cinematic universe… without Spider-Man. Well, that last part isn't 100% clear yet as we've heard conflicting reports from Sony and Marvel who co-produced Spider-Man: Homecoming, which is set firmly within the MCU. We'll probably get a better idea when the Tom Hardy-starring Venom releases later this year. Or not, because besides for allowing Marvel to assume creative control of Spider-Man himself, Sony does not have a good track record of decision-making when it comes to this property.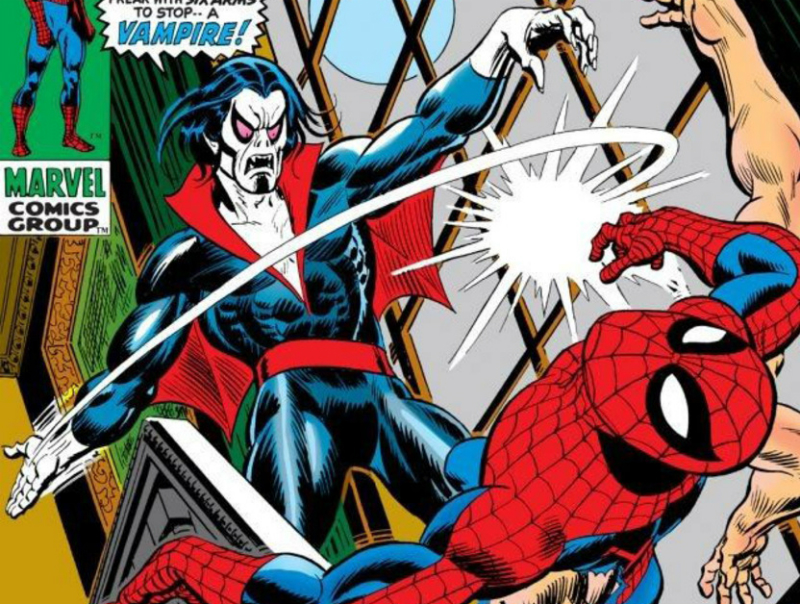 In any case, back to Morbius, which like Venom will see the classic comic book villain set up as an antihero in a solo film. Leto will play Dr. Michael Morbius, a highly-respected and Nobel Prize-winning biochemist who in an attempt to cure himself of a super rare and fatal blood disease, injects himself with an experimental serum containing vampire bat DNA. Unexpectedly transformed into a "pseudo-vampire" by the experiment, Morbius possesses many powers similar to those of supernatural vampires, like enhanced strength, speed, reflexes, regeneration, and flight, and he is also forced to ingest fresh blood regularly to survive. However, because he attained his powers through science, he has nearly none of traditional vampire's supernatural weaknesses. His skin is photosensitive so going out in sunlight weakens him but he definitely won't die from it, while crucifixes, holy water, silver, and copious amounts of garlic bread are completely useless on him.
While there's been no official announcement as of yet, Leto seemingly confirmed his role with an Instagram post showing a Morbius comic book cover and black heart.
That cover is from Marvel's 2012 relaunch of the classic comic which saw Morbius escape from the supervillain prison The Raft, and lay low in Brownsville, a rough suburb of Brooklyn where heroes weren't very prevalent. While there though, seeing the crimes around him, Morbius tries to seek redemption for his previous villainous ways by helping out the community. The character was always pitched as a tragic and sympathetic antagonist, forced into consuming blood as he was driven by his pseudo-vampire body's base instincts and flitting back and forth between hero and bad guy, so having him become an anti-hero in his own book made lots of sense. This also actually feels like it could be a very solid arc to base a more heroic-angled Morbius movie on.
There's no release date yet for the Morbius movie – although it has been confirmed by Variety that it would not clash with Leto's Joker commitments – but we know that Burk Sharpless and Matt Sazama, the duo behind Netflix's Lost in Space reboot, has already turned in a draft of the script. As for the rest of Sony's Spider-Man-less Spider-Man universe, besides for the aforementioned Venom releasing in October, there's also another film focused on female villains Black Cat and Silver Sable in the works, though it's on a bit of a hiatus right now.
Last Updated: June 28, 2018