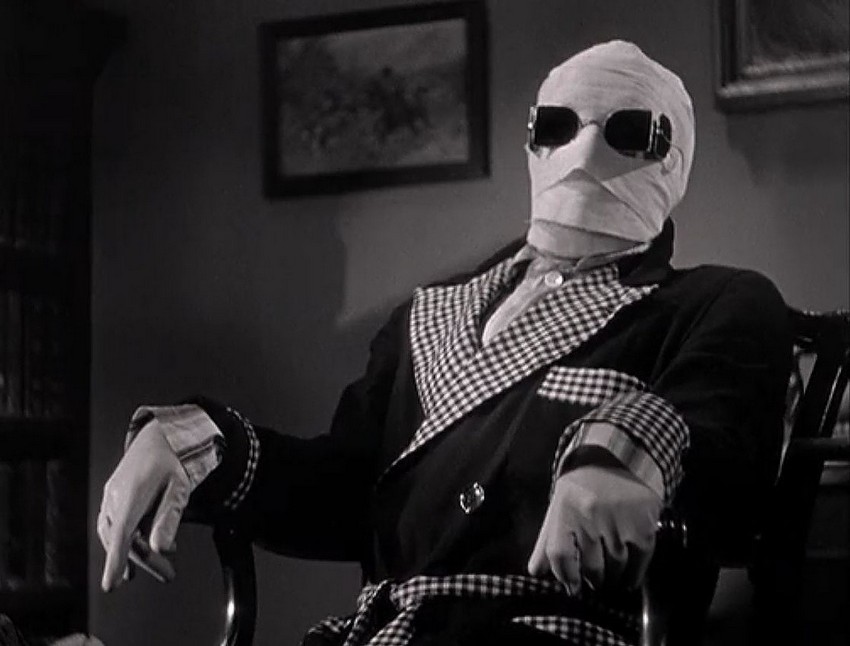 The Dark Universe has gone… well, dark. After the Tom Cruise-led The Mummy fumbled and faceplanted straight out of the gates, Universal's plans for an interconnected movie monster cinematic universe went up in smoke despite the A-list actors and filmmakers the studio had already lined up for other big budget follow-ups.
However, Universal's library of classic movie monsters is too good to just let sit on the shelf, and luckily that's not happening as it was revealed last week that horror specialists Blumhouse Productions would be making a new version of The Invisible Man. As studio head Jason Blum explained to Collider though, they didn't swoop with the intention of resurrecting the Dark Universe. Instead, Blum and director Leigh Whannell (who directed Upgrade and penned the Conjuring movies) had an idea for a good Invisible Man movie first and then pitched it to Universal.
I don't believe in saying "We're going to do movies about this" and then trying to find a movie about it. So I didn't believe in going and saying 'I want to do all these movies', and then try to find directors to do them. We have a director who… we've also done six or seven movies with, pitched us this spectacular idea about Invisible Man. We told him to write it, he wrote it, then we took it to the studio and said 'We'd love to do this and this is what we would do with it,' and they said yes.
As mentioned, the Dark Universe had huge casting announcements for the likes of Cruise, Russell Crowe, Javier Bardem Angelina Jolie and more before we had ever even seen a scrap of footage for any film. Universal wanted star power – expensive star power! – to drive their lofty plans. That is not the way Blumhouse does business though, as the studio is famous for their tiny budgets and huge returns. That didn't change when Blum and Whannell pitched their idea to Universal.
It was like the Blumhouse version of The Invisible Man, it's a lower-budget movie. It's not dependent on special effects, CGI, stunts. It's super character-driven, it's really compelling, it's thrilling, it's edgy, it feels new. Those were all things that felt like they fit with what our company does. And it happened to be an Invisible Man story, so it checked both boxes. And we responded to it because I think Leigh is just an A+ director.

We're definitely in our zone, I don't know if it's going to be strictly five [million]. It's not going to be more than ten, I don't think
While the Dark Universe is no more though, a lot of work went into it before its unglamorous death. Director Bill Condon and screenwriter David Koepp had actually been quite far along with a Bride of Frankenstein script and had Bardem locked in to play the famous movie monster with Jolie circling the role of his undead lover. That work and more like it is now just sitting somewhere on a proverbial shelf in the Universal lot, but surely Blum and co could give them a good rifling to see if there was anything worth salvaging?
We have actually, we haven't figured it out yet, but we've looked at a couple older scripts and we would be open to doing that.
That doesn't mean though that Blumhouse will take on Universal's other movie monster properties though. For now the focus is purely on The Invisible Man, and I can't wait to see what they produce. Well, as much as you can see somebody that's invisible.
Last Updated: February 14, 2019