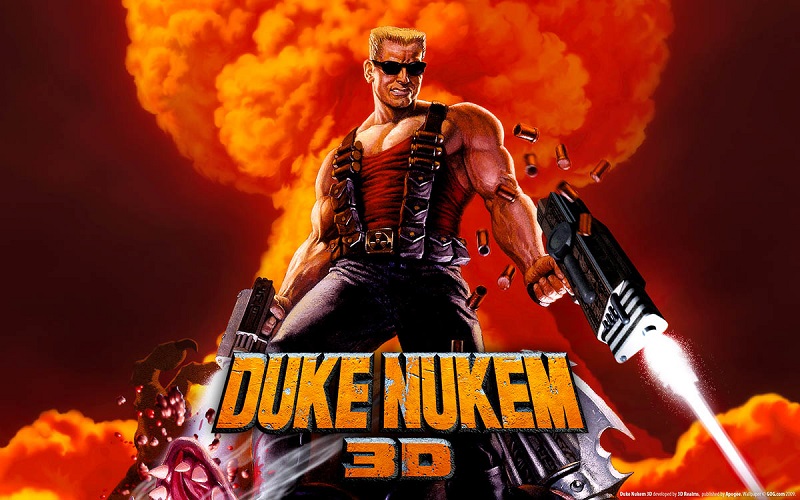 We've seen video game movie adaptations of almost every major video game hero out there including Lara Craft as Tomb Raider or that dreadful Mario movie we are still all trying to forget. There is one video game character who has yet to be adapted into a movie through. A character with more testosterone than a Michael Bay action film. A character that could abort a whole freaking alien species before he had finished chewing his bubble gum. Duke Nukem, the legendary 90's video game character who was the digital embodiment of all 90s era action movies and male bravado.
You could argue that if there is any video-game character that needs to be adapted into a movie (at least, you could have argued this 20 years ago), it would be the Duke. Thankfully it looks like that is going to change as movie producer Andrew Form has not only confirmed that the project is underway, but also confirmed the rumour that John Cena is set to star in the movie. In an interview with Cinema Blend the producer indicated that the project is in early phases and is yet to have a script in place:
Yeah, that's what we're working with now. He is. Yes. We don't have a script yet, so that is confirmed at this point but if he reads the script and he doesn't like the script I'm sure there's ways that he could pull out, but right now he's our guy.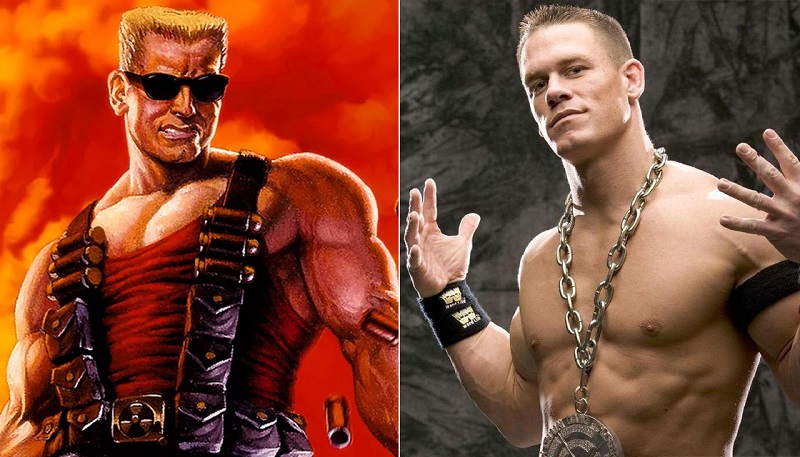 Not sure why they are focusing so hard on a script for this one, just have a bunch of aliens arrive on earth, threaten to steal all the women on earth and have Cena face alien after alien non-stop while spurting out one-liners. How hard can it be? A lack of script shouldn't deter from the fact that having John Cena play the role of Duke Nukem is a fantastic idea. Something which the star wants to ensure is done properly so that it doesn't turn into the usually poor video game movies we are continually subject to getting, as the actor shared with Screen Rant:
I think that's the direct attachment and I'm very honoured to be attached to that but that is a very fragile franchise. That was one that was very timeline specific that is 1990s to the hilt. So, once again, it reflects upon story. The story has to come in dead-on balls, man. Like it has to come in told correct, told in a palatable sense for this generation, which you're walking on eggshells…you can't not be Duke Nukem, but you can't make the wrong move…so I'm…what a blessing to be attached to that, a name like that, and I just hope development does the franchise justice.
I hope they do give the game justice. Which will likely mean not only seeing John Cena run around with more guns than a bodybuilding contest, but also see him fly some jet-packs and shrink his enemies before he gets to step on them. The joys of a misspent youth.
The project doesn't have any release dates yet but with a star confirmed, hopefully we'll be hearing a lot more about it in the near future. If it's anything like the delayed releases between its video games though, John Cena could have grey hair before this eventually comes out.
Last Updated: March 28, 2018