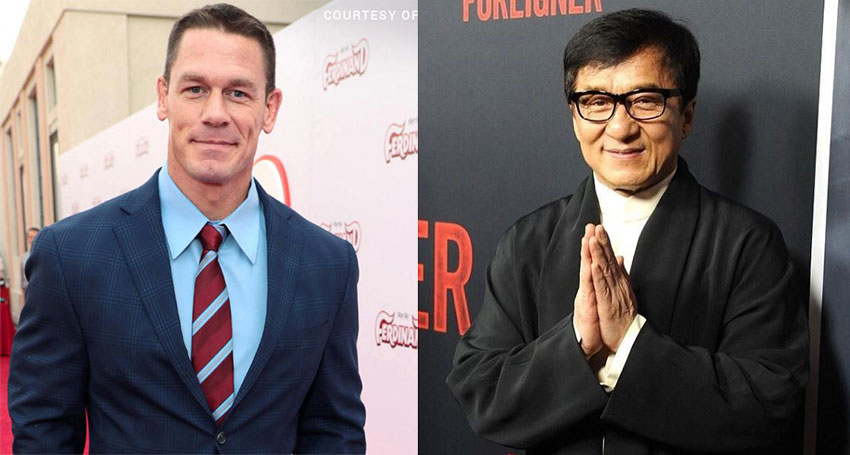 You know, for a guy whose entire schtick used to be bragging about people's inability to see him, we sure are seeing a lot of John Cena. The WWE professional wrestler seems intent on following in the heavily muscled footsteps of Dwayne "The Rock" Johnson in transitioning into Hollywood superstardom. Cena's not quite there yet, but some recent hilariously self-effacing roles in movies like Blockers, Sisters, and Trainwreck have shown that there may just be a charismatic leading man underneath all those muscles after all. And now he's getting a chance to prove it on his biggest platform yet as he will headline a movie opposite none other than the legendary Jackie Chan.
This movie was actually announced a year back already, operating under the name Ex-Baghdad, but with another screen legend in Sylvester Stallone supposed to co-star with Chan. According to THR, he's now dropping out (no reason given as to why) leaving the way open for Cena to take his place. Currently using the working title of Project X (no relation to that other movie called Project X), the upcoming action thriller is being directed by Scott Waugh (Act of Valor, Need for Speed) and follows a "Chinese private security contractor (Chan) who is called in to extract the oil workers when a China-run oil refinery in the Middle East is attacked. When he learns that the attackers' real plan is to steal a fortune in oil, he teams up with an American — a former Marine, played by Cena — to stop them."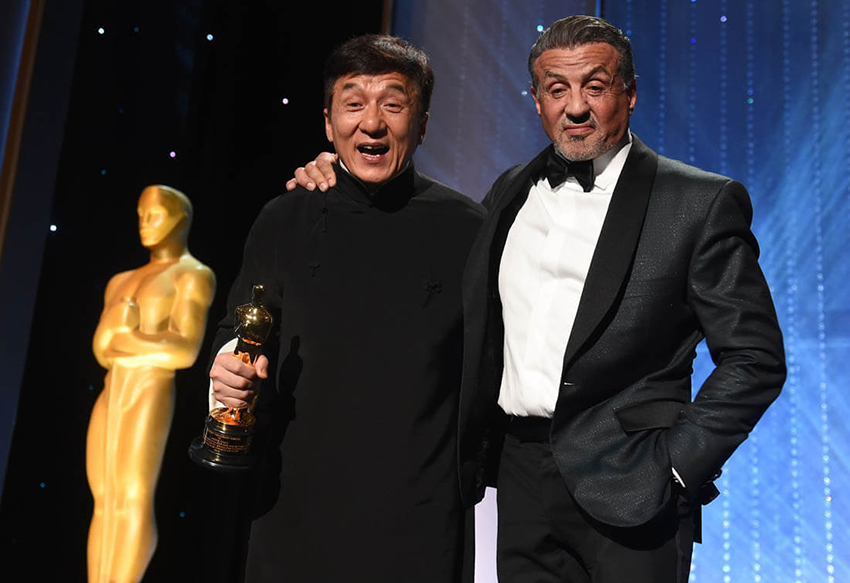 Yes, they got the guy who starred in a movie called The Marine back in the day to play a former marine in this movie. On the nose casting aside, I do hope that this doesn't mean that Cena is going to get stuck in a self-serious role like Stallone is often prone to. Cena's viability as an actor has come from his ability to laugh at himself and get others to do so too. The Rock became as popular an actor as he is by injecting his personality into his roles and Cena needs to do the same here, maybe by having the 64-year old Chan be the serious one and him the loose cannon young buck. The biggest problem though is that Waugh is not a filmmaker known for much nuance and charm. He's a straight-up action guy – which he admittedly does well – so we'll have to see how this plays out.
There's no release date pegged to "Project X" yet, but you can next see Cena (or not see him, I guess) in the Transformers spinoff Bumblebee which already boasted more charm and personality in its trailer than the last four Transformers movies combined.
Last Updated: June 14, 2018