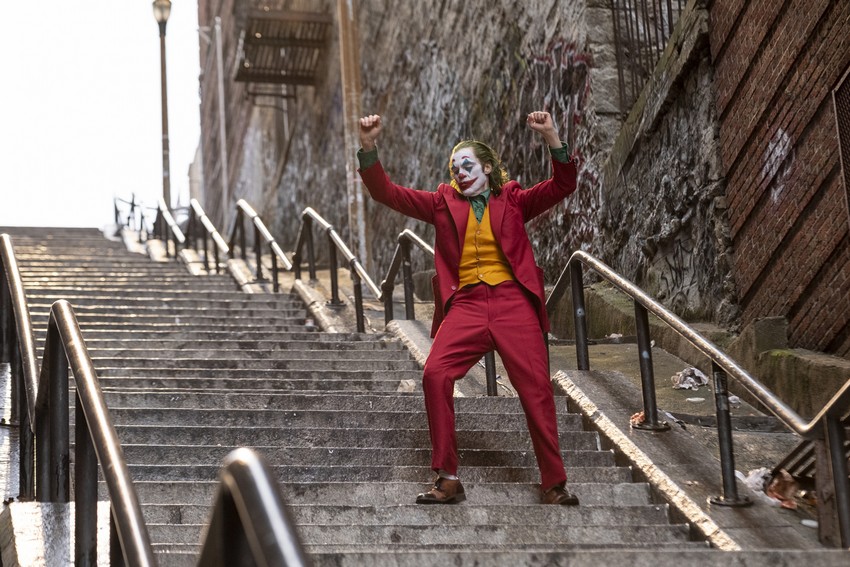 This weekend past at the US box office, Joker may have lost its top spot to Maleficent: Mistress of Evil, but writer/director Todd Phillips' critically-acclaimed DC Comics drama is set to be dancing its way back up the steps to reclaim its position over the historically quiet Halloween weekend. In fact, by the time this weekend is over, it's expected that the Joaquin Phoenix-led flick – which is currently sitting on around $745 million – will have surpassed Deadpool's $783 million to become the biggest R-rated film in history. Joker isn't stopping there though.
While it will almost certainly lose its box office crown again when Terminator: Dark Fate opens on 1 November, Joker will keep laughing all the way to the bank as it's currently on track to end its theatrical run in the high $800 million range. Factor in the eventual TV, streaming, and home release money Warner Bros will eventually make from it – which is estimated to potentially be as much as $140 million – then it may even break way through the $900 million mark. And, as Deadline has calculated in a recent breakdown of the film's financials, that could lead to nearly half a billion dollars in pure profit.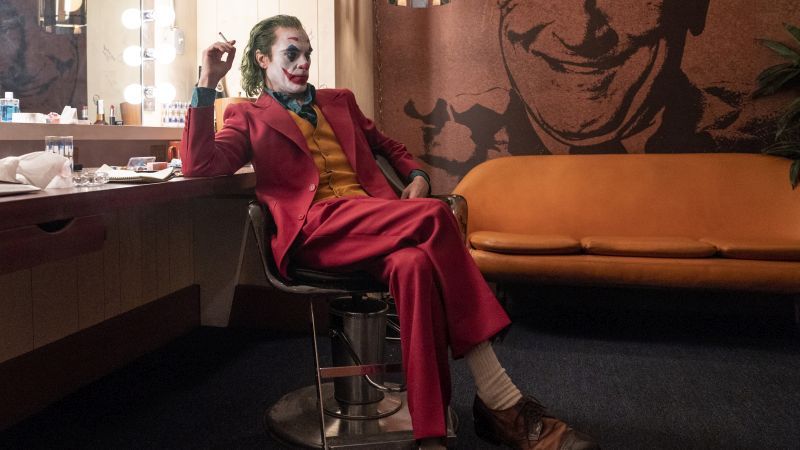 $464 Million is the exact figure Deadline gets to, but that takes a few uncertain figures into account. For one, the film's budget has not been officially reported but it's somewhere between $60-70 million, with Deadline's very reliable sources leaning towards the upper end of that range. Promotion and advertising costs are also never officially reported, but an informed guesstimate would put WB's tab around $120 million. The studio would also need to pay out addition backend costs like global video distribution, residual deals, etc.
Even if those figures are slightly off though, it still puts Joker in some elite company. Marvel's Avengers: Infinity War notched up $500 million in profit last year from its $1.5 billion gross. It was way more expensive though, with its combined production and advertising costs alone also equaling an eye-watering $500 million. The total numbers are not in yet on all-time box office king Avengers: Endgame, but Aquaman, WB's current biggest DC Comics box office earner at $1.15 billion, could only notch up a $260 million profit margin thanks to its far higher costs as well (it was more than 83% more expensive than Joker).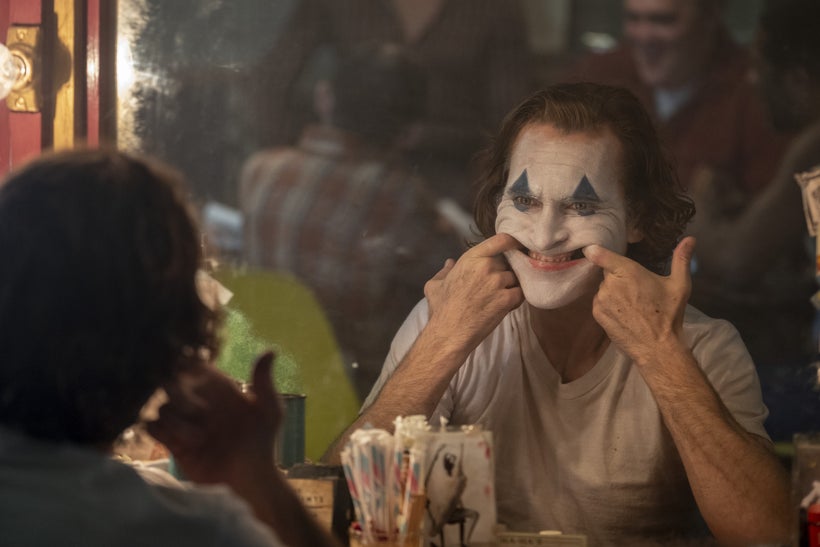 Before the release of Joker there was a whole lot of hullabaloo kicked up on the internet from people who were afraid Joker's controversial lead character would inspire others to violence, but thankfully that never happened. Instead, the only violence that is happening is the incredible beating this movie is putting on its rivals at the box office.
Last Updated: October 24, 2019