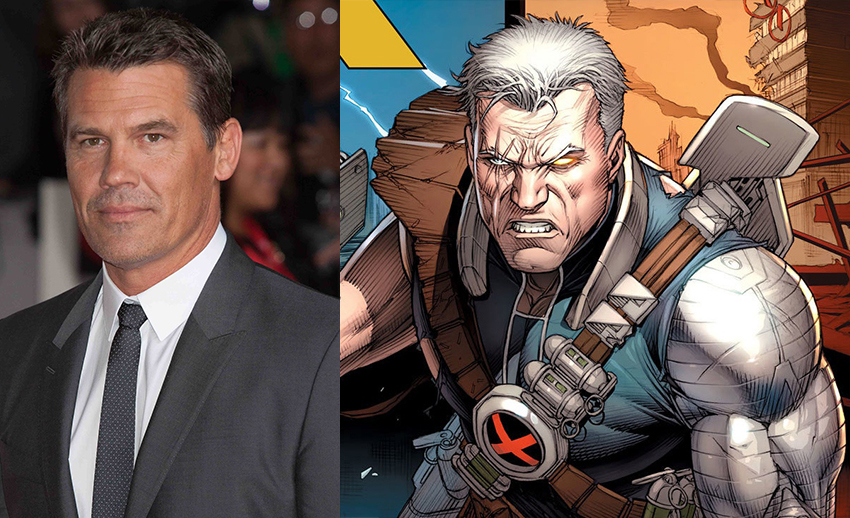 When it was recently announced, after what felt like years worth of casting rumours, that Josh Brolin would, in fact, be playing time-travelling mutant Cable in the upcoming Deadpool 2, there were some fans that were a bit confused. Brolin was already playing Thanos, a major comic book character over in the Marvel Cinematic Universe, and now he was pulling double duty over in Fox's X-Men universe?
Of course for Marvel, Brolin won't actually be seen on screen, as Thanos' hugely muscular purple form will be created with CGI over his motion-captured acting. When it comes to playing Cable though, it appears that Brolin is getting all the required muscles the old fashioned way: by hitting the gym and getting jacked like a motherf#$&er!
The 49-year old veteran actor recently took to Instagram to post a video of his prep work for the role, which apparently has even impressed walking mountain of muscle and fellow Marvel Cinematic Universe alum Dave Bautista (Guardians of the Galaxy) to the point that he asked "What the f*ck happened to you?!". Brolin also revealed his "totally clean" eating regime of "no sugar, no breads, no pastas, no drugs, none of it. Fish, rice, eggs, veggies, water, one [coffee] in the morning." Well, the results certainly show as you can see below.
https://www.instagram.com/p/BVN-x5GhCUz/
Ha! Got to love that last hashtag!
Deadpool 2 will be directed by John Wick's David Leitch, and is scheduled for release on 1 June 2018. Ryan Reynolds will be reprising his titular role as the Merc With the Mouth, while Morena Baccarin will be back as love interest Vanessa, Leslie Uggams as Blind Al, Stefan Kapacic as Colossus, and Brianna Hildebrand as Negasonic Teenage Warhead. Newcomers to the cast include Zazie Beetz as Domino, and Japanese actress Shioli Kutsuna in an undisclosed "key role". The Strain's Jack Kesy has also recently joined the cast, and although there's no official word on who he will be playing, rumours are that it could be classic X-Men villain Black Tom Cassidy.
Last Updated: June 14, 2017