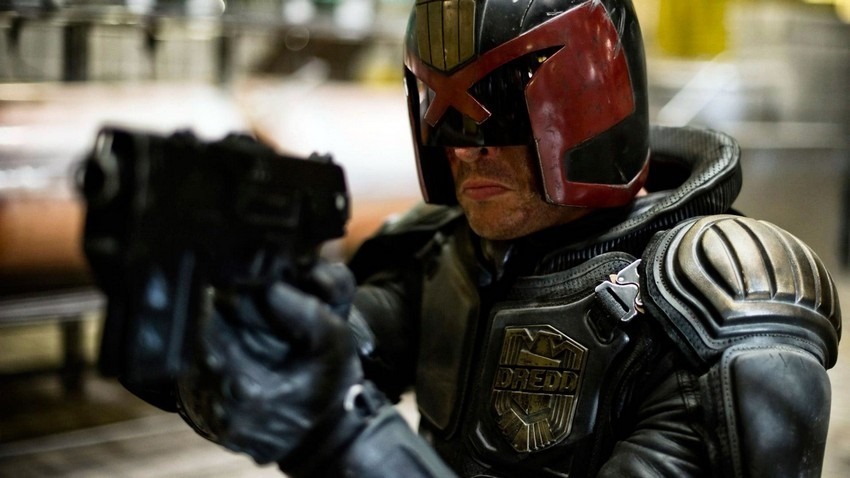 While Alex Garland started his career as a celebrated writer of movie scripts like 28 Days Later and Sunshine, and novels like the one that was eventually adapted into The Beach, it was his Oscar-winning directing debut in 2015's Ex Machina and his current critically acclaimed Annihilation which really put him on the map as one of the hottest sci-fi filmmakers. Except that sentence is not completely accurate. That's according to Karl Urban, star of modern cult-classic Dredd which Garland wrote and produced in 2012. Officially, that's all Garland did while the film was directed by Pete Travis, but in an interview with JoBlo Urban revealed that the writer had done a whole lot more than what he was credited for on the 2000AD Judge Dredd comic book adaptation.
A huge part of the success of Dredd is in fact due to Alex Garland and what a lot of people don't realize is that Alex Garland actually directed that movie…

I just hope when people think of Alex Garland's filmography that Dredd is the first film that he made before Ex Machina. You think about it in those terms; it goes Dredd, Ex Machina, Annihilation.
Rumours around just who did what on Dredd actually started up a while back already when it was reported after the release of the film that Travis had exited the production as soon as principal photography had wrapped, with Garland finishing up editing and post-production. There had also been previous reports which claimed that while on set Urban had turned to Garland for direction on bringing the dystopian future lawman to life instead of Travis. The grapevine even had it that Lionsgate had not been happy with Travis' vision for the film and had asked Garland to completely reshape the film while barring Travis from getting involved. This is the first time however that anybody involved with the project has actually come out and said what many had suspected.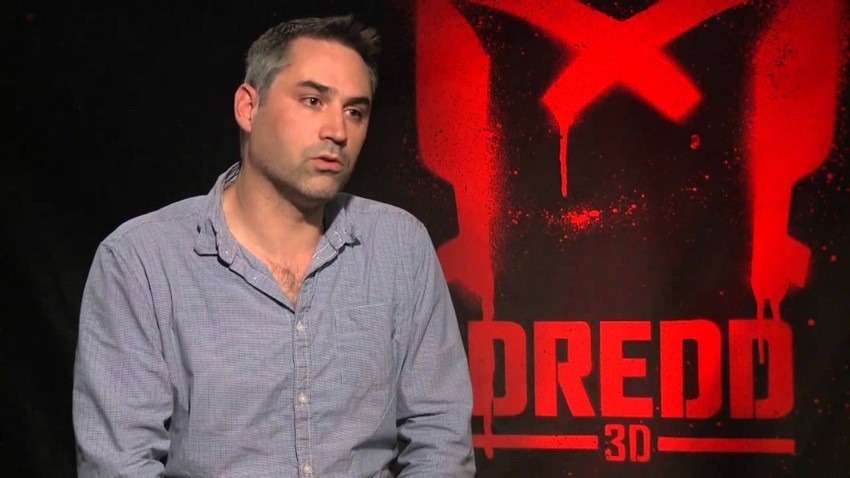 When it was released Dredd was a massive hit with fans and critics – especially those who still reeled from Sylvester Stallone's cheesy 1990s version – but unfortunately, the R-rated film's box office receipts were nowhere near as impressive as its critical acclaim, seemingly torpedoing a chance of a sequel. That hasn't stopped several campaigns, from fans as well as Urban and Garland themselves, from trying to persuade Lionsgate to give them another go at it. While said campaign seemingly went nowhere for a long time, a new live-action TV series adaptation titled Judge Dredd: Mega City One is currently in production with Urban having publically thrown his hat into the ring to reprise the role.
There's so much interest in that particular character and I would dearly love to have the opportunity to get in there and play that again. There are so many wonderful stories in the 2000 A.D./Judge Dredd canon that we'd be remiss not to have the opportunity to tell them…

The rights holders are in their process of developing their show called Mega City One and we've had many discussions and the ball's in their court. Hopefully, they get it together and are able to deliver more of what the audience wants and it would certainly be a privilege and a pleasure to be a part of it.
Whatever happens with Mega City One though – it hasn't officially been greenlit by a TV network yet – if somehow we should ever get a Dredd 2, Urban thinks that Garland is the only real choice to direct:
That would rock my world… I would love to have the opportunity to play Dredd again, but if it doesn't happen then I'm happy with the fact that we've made a film that has become a cult classic and that people have discovered over time.
Garland's Annihilation is currently playing in cinemas in the US and China – and drawing incredible praise with many proclaiming it to be an early leader for major awards contention – however thanks to a unique deal struck by Paramount, it will be debuting on streaming platform Netflix next week Monday, 19 March.
Last Updated: March 9, 2018