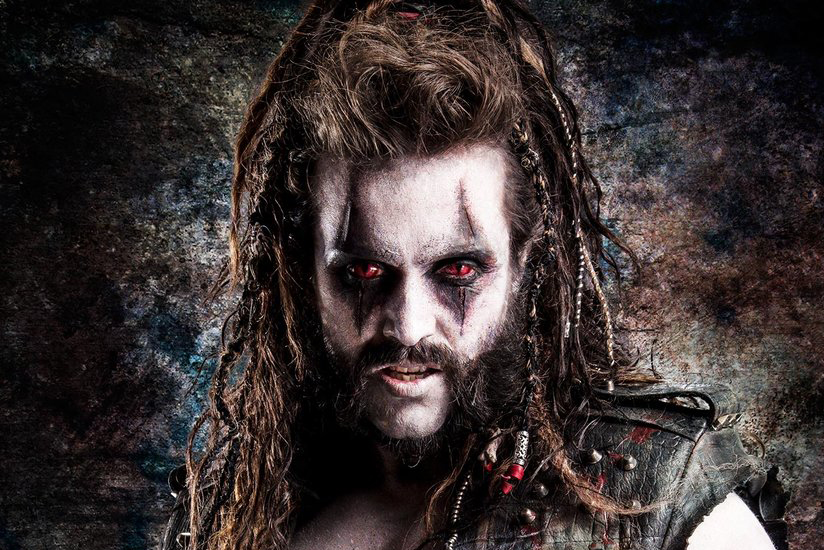 The second season of Krypton premiered in the US last night. SyFy's comic book drama follows the adventures of Superman's grandpappy Seg-El in his youth, long before the titular planet would explode to send his grandson hurtling to Earth and his destiny as the greatest superhero in the universe. The first season saw Seg face off against Brainiac and the finale also introduced another villainous threat in Doomsday, but we've known for a while though that the fan-favourite comic book anti-hero Lobo would also be featuring in the new season.
I wasn't all that impressed with the first look at Irish actor Emmet J. Scanlan as the Main Man, but I've yet to see him in action properly outside of a short trailer. Clearly though, he impressed the bigwigs at SyFy as hours before the season two premiere last night, it was announced that Lobo would be getting his own spinoff series which Krypton executive producer Cameron Welsh will script and produce.
Despite my initial issue, Krypton's Lobo is apparently rather accurate to his comic book counterpart with the official description listing him as "a ruthless bounty hunter who murdered his entire species, he possesses a genius level intellect when it comes to matters of warfare, making him a deadly adversary. Imbued with superhuman strength, and virtually immortal, Lobo will keep coming until the job is finished. His word is the only thing Lobo holds sacred; and although he'll never violate the letter of an agreement, he might disregard its spirit from time to time." US fans who have seen the first episode have also been rather positive on Scanlan's turn as the character.
Lobo's journey to the screen has been a long time coming. Although he started out as a villain when he was created for DC Comics by Roger Slifer and Keith Giffen, when he got reinvented as an anti-hero in the 90s it kicked off a huge surge in popularity. This eventually led to talks about a live-action movie with Guy Ritchie, Dwayne Johns, Brad Peyton and more all attached at different points. Last year we heard that Michael Bay was set to direct a feature film, but it's been awfully quiet since then. With Warner Bros. drastically reworking their DCEU plans in the wake of Justice League's critical and commercial failure, it's unclear if the movie is still on the cards. If a live-action solo series is all we're going to get, then let's hope it's actually good. I can hopefully watch Krypton season two soon and then I can judge for myself how this Lobo shapes up.
Last Updated: June 13, 2019