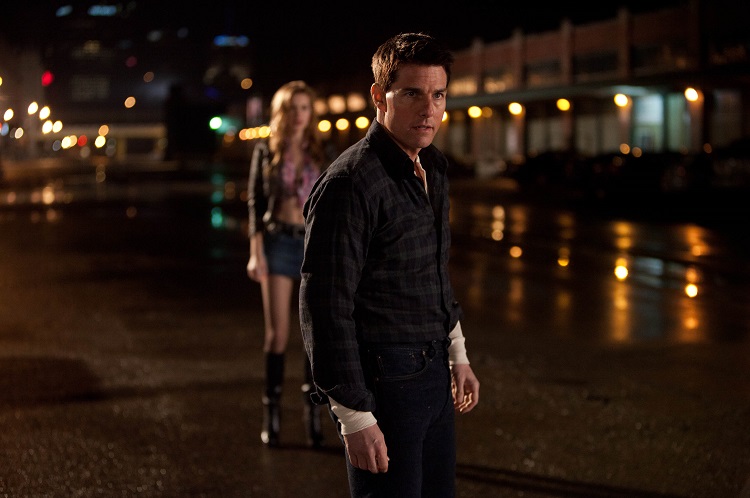 While I appreciate Netflix's "throw everything at the wall and see what sticks" attitude when it comes to their original content, I think we can all agree that while they do unearth some real gems not everything sticks. Amazon, on the other hand, is more selective in their approach and have made a lot of high profile acquisitions recently, particularly in the sci-fi and fantasy genres with J.R.R. Tolkien's Lord of the Rings, Robert Jordan's Wheel of Time, Larry Niven's Ringworld, and more.
However, the online giant is also slowly building up a solid portfolio of mystery slash thriller slash action fare, with series like Bosch (based on Michael Connolly's best-selling Harry Bosch detective novels) and Tom Clancy's Jack Ryan already available. And now they can add another biggie to that list – Lee Child's Jack Reacher.
We've already seen the character on the big screen when Tom Cruise stepped into the role in 2012 with Jack Reacher, and again in 2016 with Jack Reacher: Never Go Back. The movies were based on the tenth and eighteenth Jack Reacher novels respectively, of which 23 have currently been published and with the series having sold over 100 million copies worldwide. They were both solidly entertaining action fare, but one little thing was instantly obvious to fans of the novels – Tom Cruise. In the novels Reacher is a massive 6'5", 250lb, blonde man – or around about 2m and 110kg if you prefer metric – which Cruise is decidedly not. That was something even Child agreed was a mistake, stating that Reacher's physical size was important to the character because he's supposed to be imposing and embody being an "unstoppable force".
That's also something Child wants to rectify when he revealed late last year that he was working on adapting the Reacher novels for TV, specifically targeting streaming services presumably because of the greater freedom they tend to afford creators. As he told the BBC then:
"The idea is that when Reacher walks into a room, you're all a little nervous just for that first minute. And Cruise, for all his talent, didn't have that physicality.

So what I've decided to do is – there won't be any more movies with Tom Cruise. Instead we're going to take it to Netflix or something like that. Long form streaming television, with a completely new actor."
Well Amazon has just won the rights to the series, and have tapped Nick Santora as showrunner. He's previously written and produced on a number of highly-regarded shows over the years, such as Law & Order, Prison Break, Breakout Kings, and most recently Scorpion. This is a great win for them too, Reacher has a legion of fans across the world and this is sure to get plenty of eyeballs pointed at Amazon Prime Video – especially if they bring him to life with the right person.
Last Updated: July 16, 2019