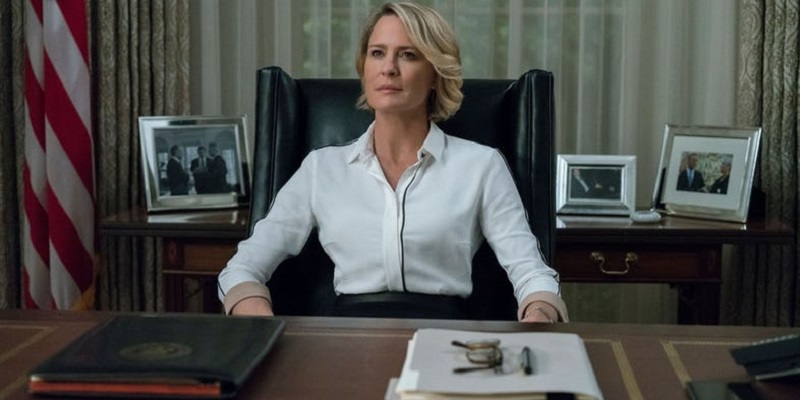 Last night was the Oscars, which means everyone was staying up wondering, "What else is there to watch on TV?" Okay perhaps we weren't because we were still asleep while Hollywood was celebrating their biggest night of the year, but it seems like many people may have been wondering the same thing. There were a few trailers unveiled during the course of the event that were there to give us some sneak peaks at upcoming TV shows and not what the next big movie is going to be.
And when it comes to TV series, not many are bigger than Netflix's House of Cards, which is not only entering its final season, but entering it without its key star Kevin Spacey who was fired followed allegations of sexual misconduct last year. It was a brave move by the company to do so, but arguably an even braver move to keep the series going and allow the story to reach its conclusion without its big star.
Thankfully in Robin Wright, the series still has another big star who is more than capable of not just leading it, but seemingly taking on the role as President of the US. That could just a be metaphorical angle taken by the first trailer though, but if not, then exactly how they will wright write this scenario into the series remains to be seen.
We can't exactly tell much from this short teaser about what we can expect from House of Cards without Frank Underwood, but it certainly appears that life must go on and much of the narrative style that made the show so popular is set to be intact for this final season. Not that we ever doubted it wouldn't be.
Netflix has not given an official release date for the new season, other than saying it is coming this Fall (i.e. our Spring) which could be anywhere between September and early November. So we still have quite a fair amount of waiting to do before we know if Wright's Claire Underwood could be as appealing as Spacey's Frank was.
Last Updated: March 5, 2018