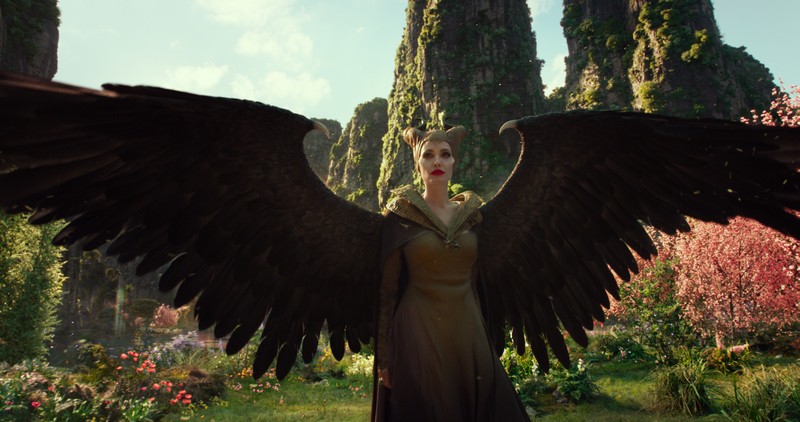 There were four new movie releases locally this weekend past, but you would have never have guessed that from looking at the top three spots on the South African box office chart. Maleficent, Joker, and Gemini Man all retained their respective spots from last weekend With Maleficent leading the way with a very solid R2.4 million. The Disney live-action sequel only dropped 7% since last. Joker matched it in holdover percentage as the DC Comics film brought in another R2 million, while Gemini Man was a bit off the pace at R1.1 million.
In fourth we find the first of those newcomers… and it may be a surprising entry for some. Without a doubt, the most high-profile release this weekend past was Zombieland: Double Tap but for reasons that I cannot fathom no matter how I look at it, the long-awaited zombie action-comedy sequel released in a grand total of six cinemas across the entire country. Yes, SIX. With that limited showing, Zombieland didn't even feature on the charts, landing in fifteenth place, and instead it's local comedy Blessers that's the best of the new releases as it earned R660 879.
Rounding out the top five was Abominable which actually saw a huge jump back up the charts for some reason. The animated family film recovered saw a 150% boost as it jumped up from eleventh place. Meanwhile, the other animated film on the charts, The Addams Family, plummeted down five places.
As for the remaining two newcomers, Sylvester Stallone's threequel Escape Plan: The Extractors opened in a dismal ninth place, but seeing as most people didn't even know this movie existed, this is not unexpected. At least it did better than rom-com A Rainy Day in New York, the final newcomer which tanked hard as it landed in fourteenth.
Let's see what's happening on the rest of the South African box office chart:
| No. | Movie Name | Weekend gross | Percentage change | Local gross | Last Week's Position |
| --- | --- | --- | --- | --- | --- |
| 1 | Maleficent: Mistress of Evil | R2.4 million | -7% | R5.8 million | 1st |
| 2 | Joker | R2 million | -7% | R16.7 million | 2nd |
| 3 | Gemini Man | R1.3.million | -44% | R6.4 million | 3rd |
| 4 | Blessers | R660 879 | NE | R660 879 | NE |
| 5 | Abominable | R436 236 | +150% | R5.3 million | 11th |
| 6 | Zulu Wedding | R434 528 | -30% | R2.3 million | 4th |
| 7 | Hustlers | R308 329 | -13% | R13.3 million | 6th |
| 8 | Racheltjie De Beer | R273 194 | -4% | R774 458 | 7th |
| 9 | Escape Plan: The Extractors | R263 707 | NE | R263 707 | NE |
| 10 | The Addams Family | R258 257 | -3% | R1.6 million | 5th |
NE = New Entry
Last Updated: October 29, 2019