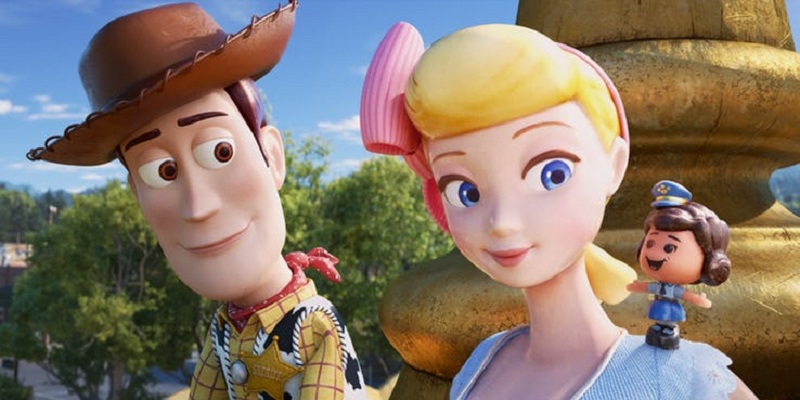 In case you haven't noticed, Disney has ruled the box office in 2019. And if you want an example of this, just check out this weekend past's South African box office where Disney's live-action Aladdin finally got unseated from the top spot it's held for four weeks by Disney/Pixar's Toy Story 4. Must be nice to own all the movies. This particular movie debuted with R4.5 million, which unfortunately is quite a bit off the pace of 2010's Toy Story 3 which earned nearly double in its opening.
That was still enough to beat Aladdin which dropped to second place with R3 million. Men in Black International and John Wick: Chapter 3 – Parabellum were up next with R2.5 million and R1.2 million respectively as both had pretty strong holdovers. This means that newcomer Anna could only land in the halfway mark of the top ten as it didn't even crack the million mark. The Luc Besson directed action pic has been a gigantic flop in the rest of the world, so this is really no surprise.
There were three other new releases this weekend past in Ma, Booksmart, and Tolkien, but they were all rather limited releases and failed to make much impact. Blumhouse horror Ma was the only one that even made it into the top ten. This may also be the last time we see Avengers: Endgame in the top ten. The Marvel blockbuster is currently the highest earner in the charts with R101.2 million in the bank. However, it was confirmed yesterday that the film's upcoming re-release will be international so we may just see it pop up again in a couple of weeks time.
Let's see what the rest of the box office chart looks like:
| No. | Movie Name | Weekend gross | Percentage change | Local gross | Last Week's Position |
| --- | --- | --- | --- | --- | --- |
| 1 | Toy Story 4 | R4.5 million | NE | R4.5 million | NE |
| 2 | Aladdin | R3 million | -10% | R27.2 million | 1st |
| 3 | Men in Black International | R2.5 million | -12% | R8 million | 2nd |
| 4 | John Wick: Chapter 3 – Parabellum | R1.2 million | -26% | R22.2 million | 3rd |
| 5 | Anna | R866 068 | NE | R866 068 | NE |
| 6 | X-Men: Dark Phoenix | R731 265 | -31% | R5.6 million | 4th |
| 7 | Rocketman | R589 441 | -30% | R3.9 million | 5th |
| 8 | The Hustle | R438 868 | -18% | R9 million | 6th |
| 9 | Ma | R310 817 | NE | R310 817 | NE |
| 10 | Avengers: Endgame | R285 775 | -42% | R101.2 million | 7th |
NE = New Entry
Last Updated: June 25, 2019