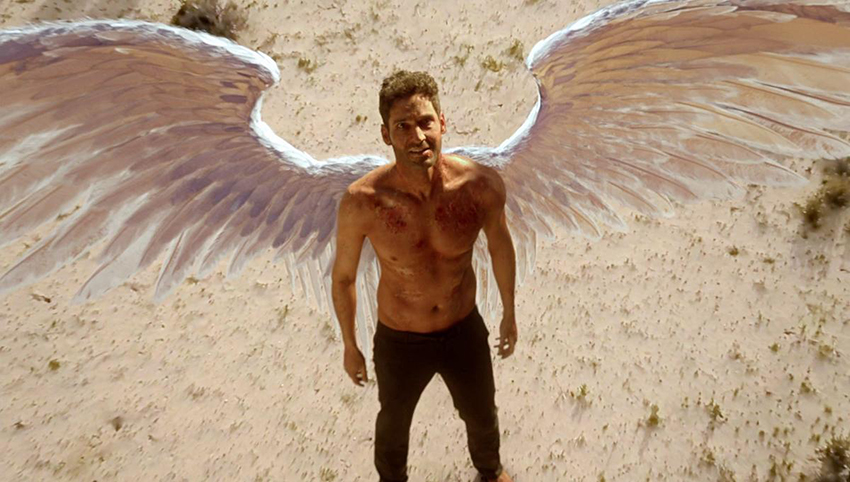 Just a few days ago we learned that Netflix had come to the last-minute rescue of fan-favourite TV series Lucifer after Fox cancelled the comic book-inspired procedural drama back in May. And I really mean "last minute", as the announcement was made less than a day before the cast and crew's contract options would have run out. That wasn't the only 11th-hour aspect of the rescue though as co-showrunners Joe Henderson and Ildy Modrovich revealed to TV Line that they only found out it moments before everybody else.
We found out 10 minutes before the announcement came out [on Friday afternoon]" We were just barely ahead of the curve, because that's how quickly everything happened.

My agent called me, and then we got a lovely call from [Warner Bros. TV president] Peter Roth, which was pretty darn funny. I guess he called [titular star] Tom [Ellis] first and said something like, 'Sharpen your horns!'
The exec producers would also need to sharpen their pencils and get to writing as it turns out that Netflix has decided to shake up their original plans for season 4 by dropping the episode count from season 3's 26 episodes to just 10. Don't worry though, you're not going to find everything crammed into less than half the planned narrative time, as there is a plan in place.
To put it simply, Season 4 on Netflix will encompass what was to be the first half of the original Season 4 arc. We were going to have two parts to it anyway, so we'll just tell a really strong, gnarly first part. [Doing so] lets us concentrate the story and focus it, and that's what's really exciting about this. We have a really strong first half that is now going to make for an amazing story.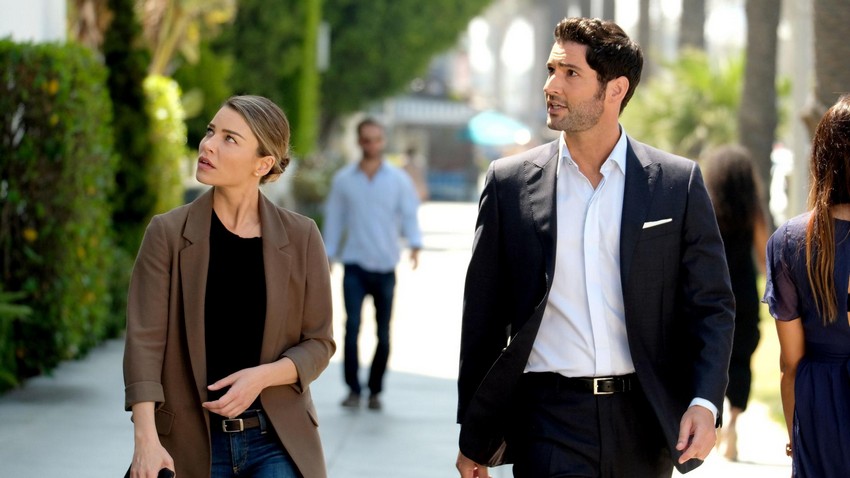 With that reduced episode count, and streaming media's freedom from terrestrial TV norms, you may be suspecting that the creators would up the running time to cram in more story per episode, but Modrovich and Henderson insist they'll keep doing things the traditional way. And to them, this is a good thing.
We'll probably stick roughly to our 43 minutes. That's part of what we're going to talk to Netflix about. I think we might have a bit of room for flexibility, hopefully, so if there's a scene we love and we don't want to cut it, we're hoping that now we won't have to. But we're not suddenly going to have hour-and-a-half episodes! [In the leap from broadcast-TV to streaming], you forget that editing is your friend. Sometimes cutting something is a good thing.
Speaking of stuff that was cut… Before Netflix swooped in for the save, Lucifer fans were actually going to get more episodes aired on Fox after the show's cliffhanger third season finale. Unfortunately, it wouldn't have been a resolution to the said cliffhanger, but rather two bonus episodes that had been shot earlier in the season but then not used for some reason. Being the economical lot they are, Netflix will be repurposing these bonus episodes, but there's just the small matter of where they fit in. While one was a complete standalone and could go anywhere, another was to be focused on Aimee Garcia's plucky forensics scientist Ella Lopez and it somehow needs to find a place in the narrative now. It's also still uncertain if these two bonus episodes will be part of that 10-episode count or whether the season will in fact run longer.
Either way, whatever the outcome, I'm pretty sure that for most Lucifer fans these are pretty nice problems to have, as they would rather worry about too many episodes than having none at all.
Last Updated: June 20, 2018