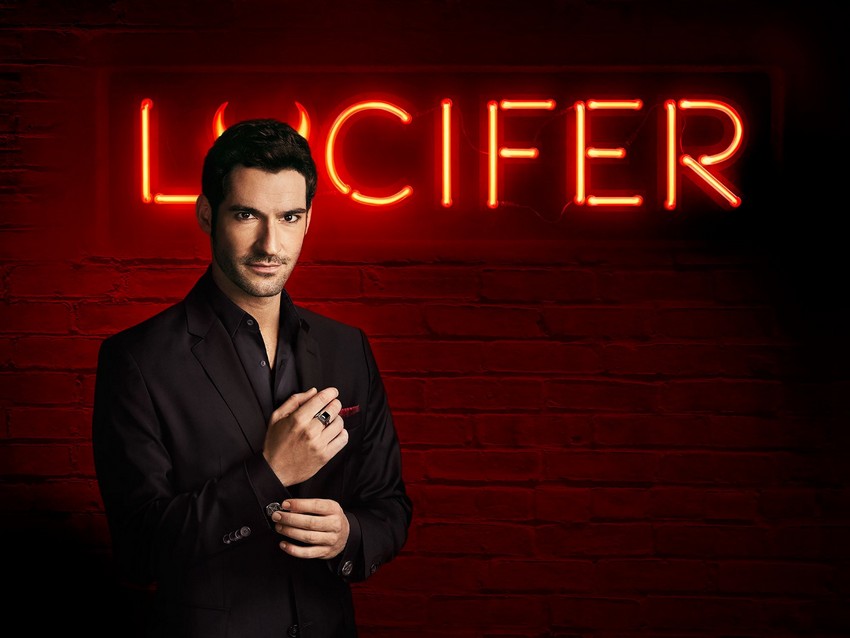 Just last week we heard that Amazon had been having internal talks about perhaps picking up Lucifer after the fan-favourite crime procedural was cancelled after three seasons. However, it was actually a different streaming giant that has signed a deal with the devil. Almost exactly two months after Fox axed Lucifer, news broke over the weekend that Netflix has stepped in to save the show which will now become a Netflix original for its fourth season and beyond.
A very (VERY) loose adaptation of the Vertigo comic book of the same name, Lucifer follows the devil (Tom Ellis) after he has decided he's had enough of being the ruler in hell so he abandons his biblical post and instead opens up a nightclub in Los Angeles. When mysterious events place him in the life of LAPD homicide detective Chloe Decker (Lauren German), Lucifer Morningstar decides to team up with her, using his devilish powers of persuasion to solve cases and also unravel the mystery that brought him there. The show had been cancelled as part of a veritable TV series bloodbath in May as US networks trimmed down their schedules to make way for new programming. Fellow Fox show Brooklyn Nine-Nine's cancellation drew the loudest chorus of support from fans, and it took almost no time at all before NBC stepped in to pick up the sitcom. Similarly, after SyFy cancelled space opera The Expanse, online fan campaigns prompted Amazon to take over the show.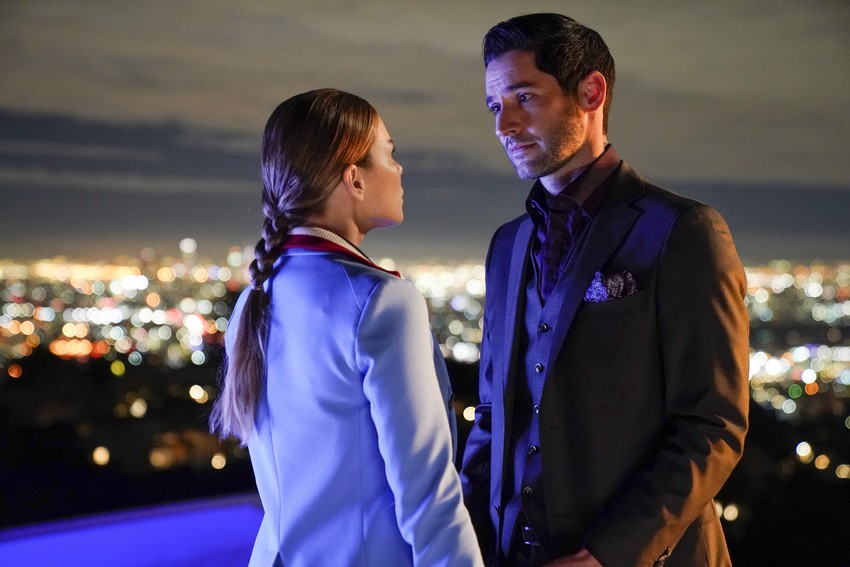 Lucifer had boasted its own similar fan campaign with the #SaveLucifer hashtag being the no.1 trending topic on Twitter for a while. What made the success of this campaign even more important was that Lucifer would have ended on a massive cliffhanger if it wasn't revived as the show's creators had decided to play chicken with Fox by writing the third season finale to have a huge unresolved reveal to force the network into renewing it again. Fox didn't blink and cancelled it anyway, leaving fans massively irked. Co-showrunner Joe Henderson apologized for their failed gamble, but the damage had been done.
As fan support grew though, production studio Warner Bros. Television shopped the show around to other prospective networks with Netflix eventually coming out tops. Thanks to Hulu owning the show's VOD rights outside of the US though, it took a few weeks to put the deal together. And not a minute too soon as the contract options for the show's cast would have expired on Saturday, the very day this new deal was announced. As a result, the cast and crew have been pouring out thanks to the fans whose campaign got this done just in time.
A musical thank you from the devil himself. @tomellis17 #LUCIFERSAVED @netflix pic.twitter.com/s0qUsnJeQs

— Rachael Harris (@RachaelEHarris) June 16, 2018
Jet lagged, bearded & emotional @tomellis17 facetime'd me from London & one of my favorite things he said was 'I feel like a little bit of good won today…' & I teared up. He's a whole lot of good & I'm so glad I get to sit across from him a little while longer. #LUCIFERSAVED pic.twitter.com/o6yLvRYudh

— Rachael Harris (@RachaelEHarris) June 16, 2018
Excited, and a little emotional. ?❤️#LuciferSeason4 pic.twitter.com/yCK4OuMKbQ

— Scarlett Estevez (@ScarMestevez) June 15, 2018
We're back. ?????? pic.twitter.com/80jx5ohJV3

— DB Woodside (@dbwofficial) June 15, 2018
— ?Lesley-Ann Brandt (@LesleyAnnBrandt) June 16, 2018
Thank you thank you THANK YOU to all the #Lucifer fans. You brought us back. YOU did this. So relax, take a breath, put some ice on those fingers that have been hashtagging up a storm… and get ready for more deviltime ?

— Joe Henderson (@Henderson_Joe) June 15, 2018
When the slate of TV series cancellations happened in May, the aforementioned three – Brooklyn Nine-Nine, The Expanse, and Lucifer – were part of a quartet of fan favourite shows that drew massive outcries from fans. The fourth was the ABC-cancelled Kiefer Sutherland-led drama Designated Survivor, and while it hasn't received an official new home yet, it's believed that Netflix (which already owns the show's distribution rights outside of the US) will pick it up as well.
Last Updated: June 18, 2018