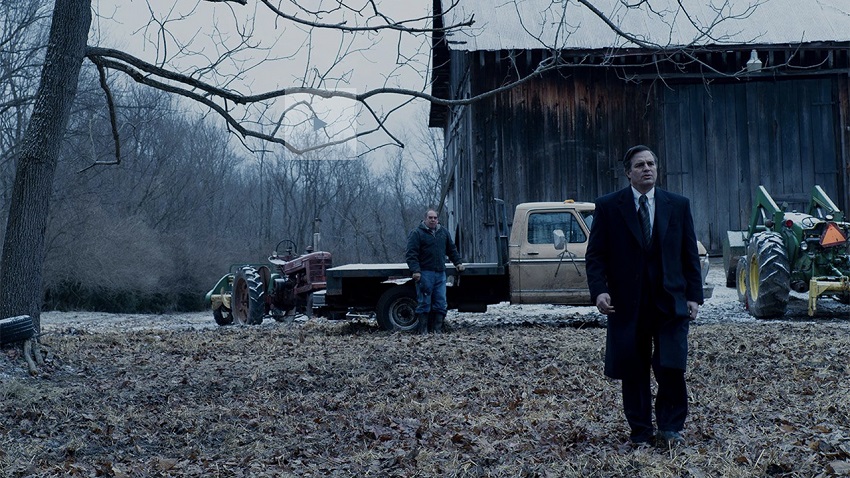 Imagine being one of the world's largest chemical companies. Imagine knowing for decades that one of the chemicals you produce (which has a variety of useful and profitable applications) is both toxic and non-biodegradable, and can have severe health implications for those who are accidentally or unknowingly exposed to it over time. And you dump it into waterways and into the atmosphere anyway because it's profitable. Say hello to DuPont.
DuPont, or more specifically E. I. du Pont de Nemours and Company, was a US chemical company that did just that. I say "was" because while the company name and brand is still around, pre-2017 DuPont concluded a merger with Dow Chemicals in 2017 forming a completely new company, which was subsequently spun-off into three separate divisions, one of which is called DuPont.
Among one of the many things the company invented was (in 1938) polytetrafluoroethylene (PTFE), which you'll know by the brand name Teflon – that super handy non-stick surface. As part of the manufacturing process they used perfluorooctanoic acid (PFOA), which they called C8, and was used to smooths out lumps in Teflon. Since the early '60s DuPont knew that C8 is both toxic and non-biodegradable, but they continued to not only manufacture it, but also dumped over a tonne of it into the Ohio River outside of their manufacturing plant – and into the homes of those living nearby, causing amongst other things various forms of cancer, birth defects, ulcerative colitis, and more. In 2017 the company lost a class-action suit to the tune of $670 million to those affected by exposure to C8.
Dark Water is the upcoming biographical drama based on this disgusting true story. Directed by Todd Haynes (Far from Heaven), and written by Matthew Carnahan (Deepwater Horizon) and Mario Correa (making his feature debut), Mark Ruffalo stars as the corporate lawyer who smashed this conspiracy of silence. He's joined by a star-studded cast that includes Anne Hathaway, Tim Robbins, Bill Camp, Victor Garber, Mare Winningham, William Jackson Harper, and Bill Pullman.
The official plot synopsis is as follows:
Inspired by a shocking true story, a tenacious attorney (Mark Ruffalo) uncovers a dark secret that connects a growing number of unexplained deaths due to one of the world's largest corporations. In the process, he risks everything – his future, his family, and his own life – to expose the truth.
Let's take a look:
This looks like a good, solid drama that's based on the age-old story of the evil corporation vs. the little guy. It's an earnest telling of the tale, and after watching the trailer you know exactly what's in store for you and where it's going.
What do you think?
Dark Water is due for release in the US on 22 November.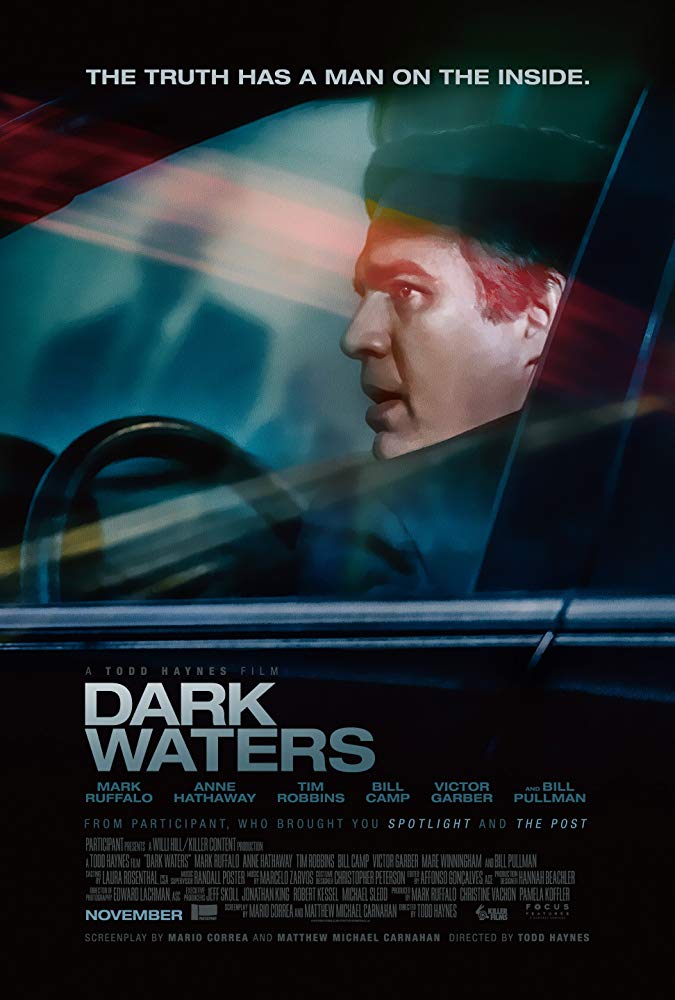 Last Updated: September 19, 2019