I'm really looking forward to Alexander Payne's clever new movie, Downsizing, starring Matt Damon. Not only does it provide the world with a good solution to over-population, but a good way of getting rich too. There is hope for some of us. Being an Alexander Payne (The Descendants, Sideways, Nebraska) film though this is not just any ordinary sci-fi story, but also a very emotional and human one with the whole sci-fi element of the film really serving as more of a unique plot device to unlock the character's emotional journey rather than a gimmick the film is built around.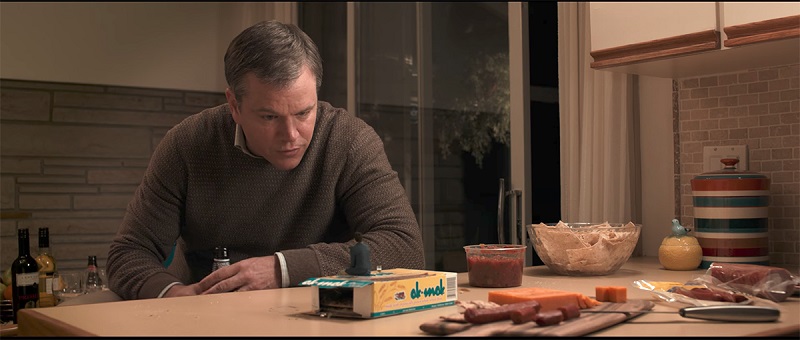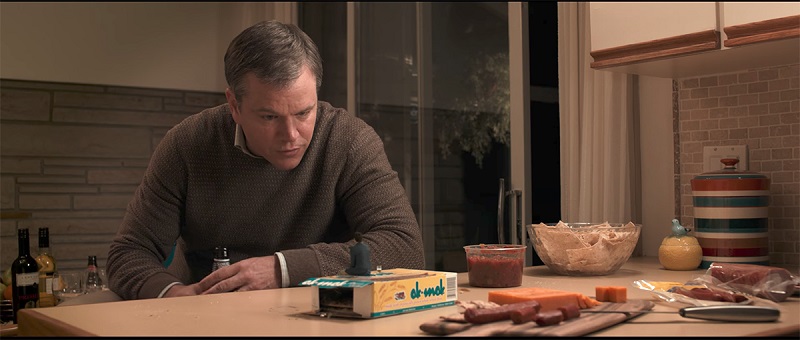 And this sci-fi element of Downsizing that I am referring to is that mankind has discovered the perfect solution to all their problems by people choosing to have themselves shrunk to be only 5 inches tall (that's 13cm for the rest of the civilised world that uses the metric system). Why would any human being honestly want to be that small and put themselves at the mercy of nature though? Well as things get smaller, so to does your money as it escalates and this movie has $100 00 translate into $12 million, enough for the average person to comfortably live off for the rest of their lives. Where do I sign up? Still, there are cheaper ways of making yourself feel small without needing to face the repercussions. Just stand next to Kervyn and you will know what I mean [Editor's note: What's that? Speak up! I can't hear you all the way down there!]
Joining Matt Damon in this eye-opening and insightful adventure are Kristen Wiig, Jason Sudeikis, Laura Dern, Christoph Waltz, Alec Baldwin, Margo Martindale, and Udo Kier. It's a great cast which is a further reminder that there is a lot of dramatic depth to this story to go along with the weird humour that Payne will no doubt include in his film. There is also the not so subtle jabs at the world's current financial crisis, global warming and overpopulation that shows this movie like likely offer plenty of food for thought outside of its usual narrative. I love films like this that provide insightful views about the world but can still remain entertaining.
Downsizing releases in South Africa on January 5, 2019.
Last Updated: November 3, 2017