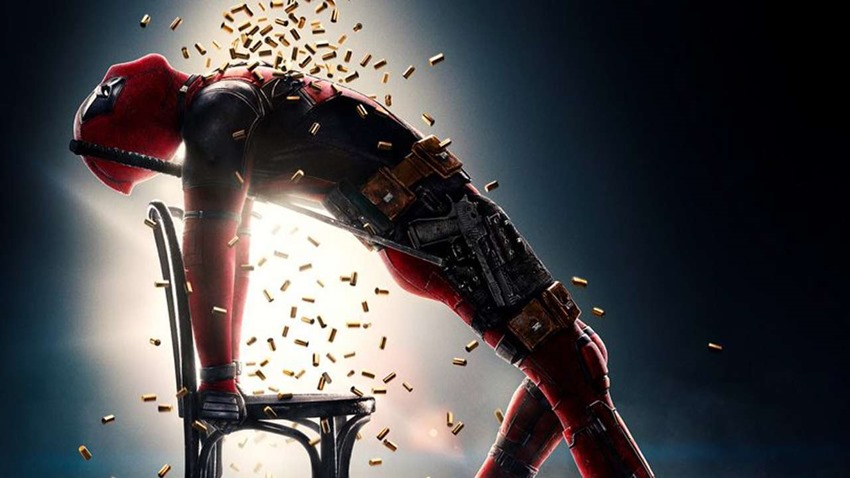 It's been a weird few weeks for Deadpool 2. Some people thought that the David Leitch directed film was in trouble, thus giving clarity to recent news that some reshoots were being done. Said report was refuted further by a different opinion which praised the early cut seen so far of Deuxpool and how the film took a completely alternative route that was perfect for the character. Those reshoots mentioned above?
They're merely going to add some more Domino and Cable flavour to the final film, because audiences are apparently in love with the new duo and their part in the sequel. In a world where up is down and black is white, some reassurance is still needed to help assuage any fears that fans might have. And what better way to do so, than with a brand spankin' new trailer? See for yourself below, presumably while wearing the brownest of pants before you do so:

After surviving a near fatal bovine attack, a disfigured cafeteria chef (Wade Wilson) struggles to fulfill his dream of becoming Mayberry's hottest bartender while also learning to cope with his lost sense of taste. Searching to regain his spice for life, as well as a flux capacitor, Wade must battle ninjas, the yakuza, and a pack of sexually aggressive canines, as he journeys around the world to discover the importance of family, friendship, and flavor – finding a new taste for adventure and earning the coveted coffee mug title of World's Best Lover.
Deadpool 2 is out this May, and stars Ryan Reynolds as the titular merc with a mouth, Zazie Beetz as the reality-warping Domino and Josh Brolin as the time-traveling future soldier known as Cable. Terry Crews, TJ Miller, Karan Soni, Leslie Uggams, Jack Kesy, Shioli Kutsuna, Julian Dennison, Morena Baccarin, Brianna Hildebrand and Stefan Kapicic round out the rest of the cast.
Last Updated: March 22, 2018