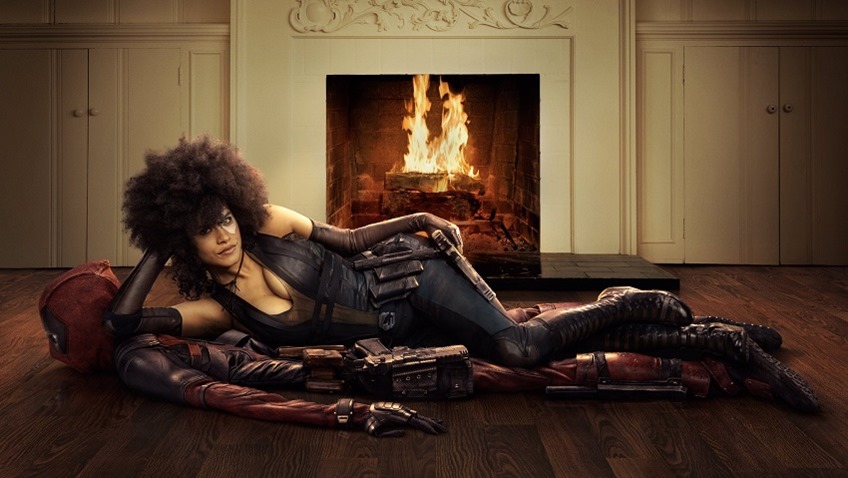 Oh, what a difference a few days make. We started off this week with troubling rumours that Deadpool 2, the highly anticipated follow-up to 2016's record-breaking R-rated superhero romp, had apparently been chimichanga'ed into a mess of Alien 3 proportions forcing reshoots. The very next day a rebuttal emerged though which rubbished those claims, saying that the negative reports stemmed from just a few disgruntled fans who had attended some very early test screenings and were possibly nitpicking at a few plot points. Overall, this second report claims, the film's later test screening were actually yielding very positive results. Very very positive, in fact, when it came to two new characters.
Collider's Steve "Frosty" Weintraub, who was actually the first to shut down what he referred to as the "completely untrue" initial rumours, expanded on his initial statements to reveal that the confirmed reshoots were in fact a response to just how much test audiences were loving Josh Brolin and Zazie Beets as fan-favourite comic book characters Cable and Domino.
According to Weintraub – who claims he is getting his info from multiple sources who either attended the test screenings themselves or were in the inside loop for them – Fox was not taken aback, as the initial reports claimed, but rather they were trying to make an already good film even better. The first test screening was held in January already where the movie reportedly hit about a 90 or 91 on audience scores. They then edited the movie and did some tweaks based on audience feedback (all part of the normal process) before holding another screening which this time scored in the high 90s.
Both crowds in these screenings said they love Josh Brolin as Cable, they love Domino, but that they would like to see more of both characters in the movie. This is obviously not talking about other things that we're not allowed to talk about…

The two main things were Cable, Domino. Everyone loved both characters, they wanted to see more. So when everyone in an audience gives notes and says "We want more Domino, we want more Cable," the smart play for the studio is, especially in the competitive summer is, 'Okay, how can we do that? how can we add these characters?" So what happened was in February or whenever it was, they did additional photography, where, guess what, they added Cable, or more Cable and they added more Domino. And so that's the main thing about the additional photography. There was no trainwreck. There was no "Fans hate this movie." It was "How can we make a really good movie even better?"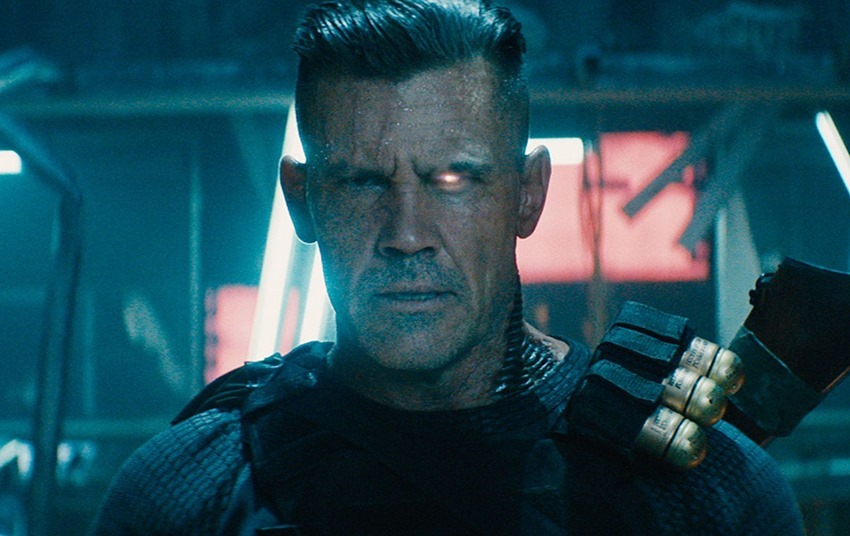 Weintraub went on to say that there have been at least two more screenings since then, and all of them have scored over 90 without fail. And they haven't even added the extra Cable and Domino scenes yet which they were still busy shooting this weekend past, as confirmed by Josh Brolin himself.
I've mentioned this before and I think it warrants repeating: reshoots are not inherently a bad thing. Yes, they most definitely can be, but for most big budget blockbusters they've just become the norm. Marvel intentionally pencils in extra production time on all their movies for additional photography so that they can play earlier cuts to the audience and then figure out how to improve on that. It's not blind luck that they are as consistently successful as they. A large part is that they know how to play to their audience and test screenings are a large part of that. Rogue One: A Star Wars Story is considered one of the best entries in the entire Star Wars franchise, and its reshoots were so extensive that most of its third act is an entirely different movie from the one they started making.
So as the guys from Collider pointed out above: judge a movie on what you've actually seen. Everything we've seen thus far from Deadpool 2, from the trailers to the heavy tongue-in-cheek ad campaign has been fantastic. And when we see the full movie in the cinemas on 18 May, we'll judge it then for what it is as well.
Last Updated: March 15, 2018