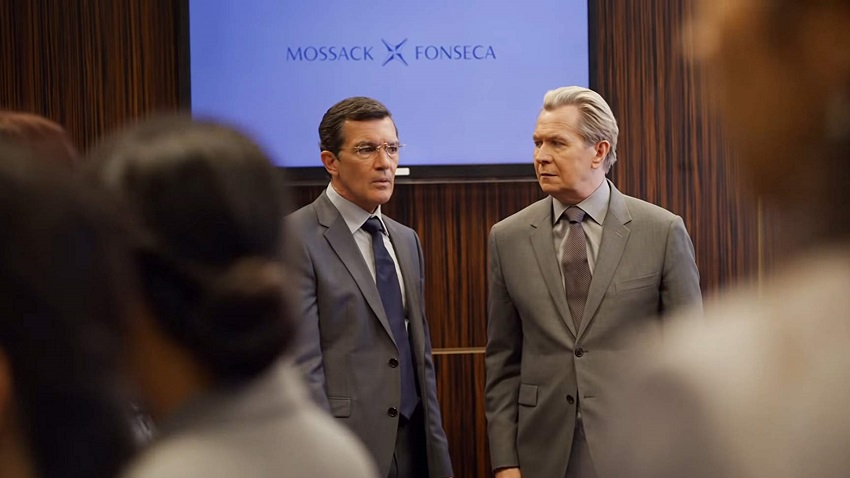 The Laundromat is Netflix's upcoming star-studded eclectic drama from director Steven Soderbergh (Traffic, Erin Brockovich) that draws its inspiration from what's known as the Panama Papers leak.
If you've somehow been living under a rock, in 2015 an anonymous source leaked a massive trove of documentation from the Panamanian law firm Mossack Fonseca which detailed the financial dealings of more than two hundred thousand companies and individuals, and the ways the law firm manipulated the global financial system through an elaborate network of shell companies that enabled fraud, tax evasion, money laundering, and sanction busting.
The founders, Jürgen Mossack and Ramón Fonseca, were subsequently detained by the Panamanian authorities on various charges of corruption and money laundering in 2017, and the firm ceased operations in the beginning of 2018. That hasn't stopped the pair attempting to sue Netflix for its unflattering portrayal of them in this movie and prevent its release – which is tomorrow, so they've left it a bit late.
Soderbergh's assembled an amazing cast for this tale which stars Meryl Streep as, well, a little old lady who discovers she'd unwittingly purchased a fake insurance policy. From these humble beginnings her dogged investigation into the policy leads her all the way to Panama, and the charismatic founders of the international law firm Mossack Fonseca, Jürgen Mossack and Ramón Fonseca (Gary Oldman and Antonio Banderas respectively). The movie also stars Sharon Stone, Jeffery Wright, David Schwimmer, Robert Patrick, Melissa Rauch, and James Cromwell.
The official plot synopsis is as follows:
When her idyllic vacation takes an unthinkable turn, Ellen Martin (Meryl Streep) begins investigating a fake insurance policy, only to find herself down a rabbit hole of questionable dealings that can be linked to a Panama City law firm and its vested interest in helping the world's wealthiest citizens amass even larger fortunes.

The charming — and very well-dressed — founding partners Jürgen Mossack (Gary Oldman) and Ramón Fonseca (Antonio Banderas) are experts in the seductive ways shell companies and offshore accounts help the rich and powerful prosper. They are about to show us that Ellen's predicament only hints at the tax evasion, bribery and other illicit absurdities that the super wealthy indulge in to support the world's corrupt financial system.
Let's take a look:
Well if you're looking for a dry, earnest look at what is in reality a supremely serious issue, you'll probably want to look somewhere else. This is an almost whimsical tale of an ordinary person finding out just how different the world is for the super-rich, and how the systems that are supposed to create a level playing field can be bent, bypassed, and broken depending on how much money you have to play with.
What do you think?
The Laundromat will premiere on Netflix on 18 October despite the legal threats.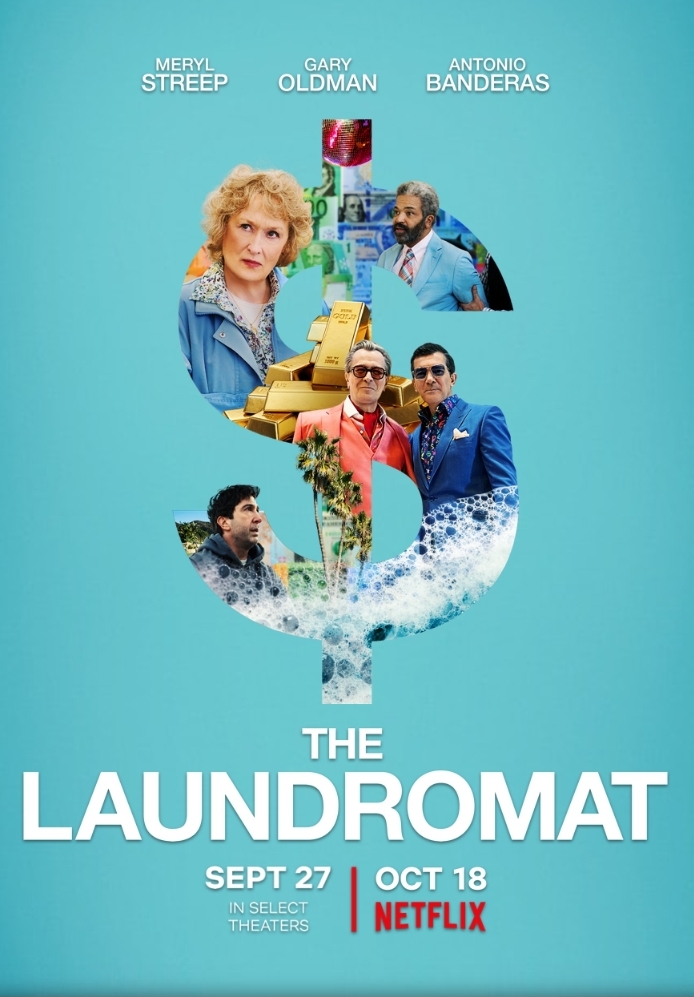 Last Updated: October 17, 2019