OK, let's just quickly get the "boring" and "mundane" news out of the way: Yes, Finding Dory has once again claimed the top spot on the US box office chart, when it pulled in an additional $41.9 million on the American Independence Day holiday weekend. Since releasing three weeks ago, the Pixar sequel's reign has looked pretty untouchable – it's now sitting on $166 million domestically and $538 million worldwide – and with no real blockbuster releases this coming weekend, I'm fairly certain that I'm going to be writing pretty much the same intro next week Monday.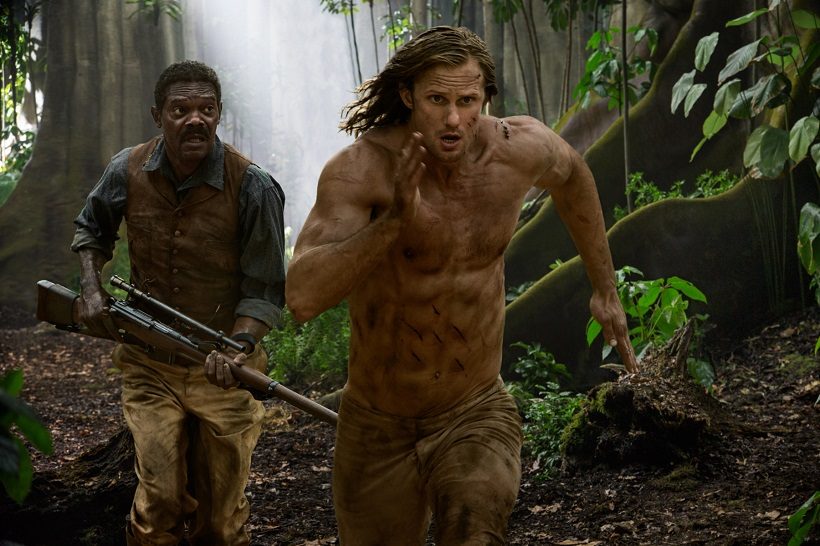 But onto the more exciting news, and it's something that really highlights how wonky Hollywood economics can be. The Legend of Tarzan and The Purge: Election Year both opened this weekend with much higher than expected totals, but while both blew away studio estimates only one is being hailed as a proper box office winner. And it all comes down to that ever important price tag.
The David Yates directed Tarzan had been pulling in middling reviews and with star Alexander Skarsgard not exactly being a big box office draw, it was predicted to only bring around the $20 million mark. Instead it nearly doubled that figure as the King of the Jungle swung into cinemas this weekend for a $38.1 million debut, netting it the second place spot on the Top 10 charts.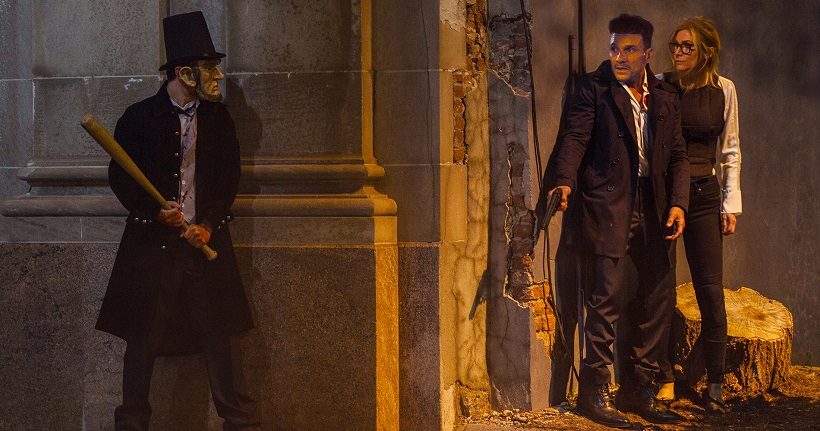 Meanwhile, just nipping (or knowing the franchise, rather hacking with a machete) at its box office ranking heels was The Purge: Election Year. The third entry in the unexpectedly successful The Purge franchise from Blumhouse Productions has actually been pulling in very good reviews. And possibly buoyed by that positive word of mouth, Election Year had the biggest domestic opening of the franchise thus far with $30.8 million, besting the $25 million debut many pundits had predicted for it.
But here's the kicker though: Despite both their $30+ million first weekend earnings exceeding expectations, The Legend of Tarzan cost $180 million to make while The Purge: Election Year only cost $10 million. Yowzer! You can see now why I mentioned earlier that only one was a huge success? Tarzan is going to have to do his famous call of the wild and summon every damn man, ape, wildebeest or rabbit to check out his movie in the coming weeks or this may not turn out so well.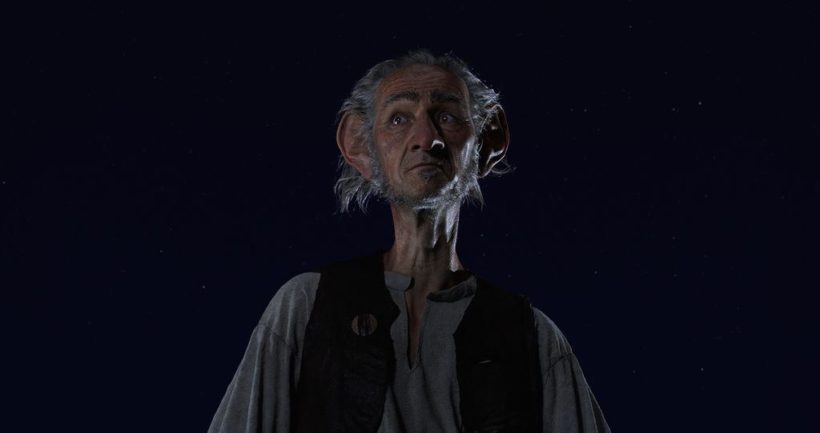 And speaking of things not turning out so well, it would appear that the combination of two masters of their respective mediums like Roald Dahl and Steven Spielberg is apparently not a big enough draw to the American people. Go figure. Spielberg's adaptation of The BFG has received alternating reviews with critics (I liked it, by the way, even if it is flawed), and possibly dragged down by that critical reception the film could only muster up $19.5 million. In terms of modern blockbusters, that's already a soft opening, and even more so when you factor in the movie's $140 million budget. If it keeps up this current tepid performance in the international markets as well, where it has mostly not opened yet, then the most commercially successful director of all time could be looking at one of the worst bombs of his career.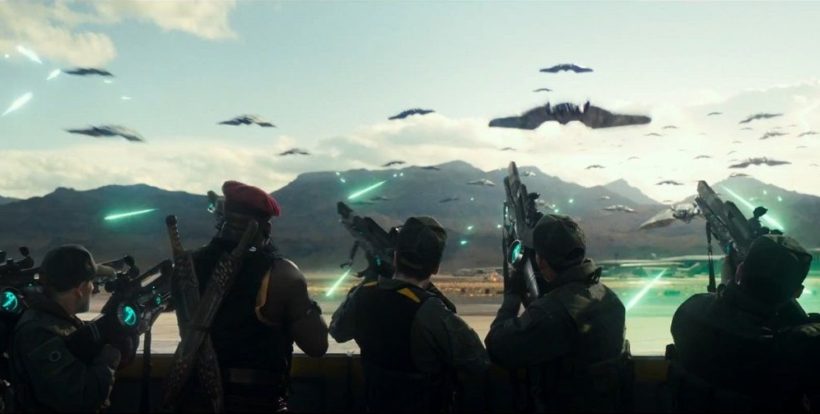 Meanwhile, the very thing that The BFG needs to happen to it internationally, could possibly be happening to Independence Day: Resurgence. The 20-year later sequel stumbled in it's first domestic weekend, and this weekend it dropped a whopping 60% in earnings. In the ten days since release, it has just racked up $72 million. Compare that to the unadjusted for inflation $135 million its predecessor did over the same period two decades ago in the US. But in the international markets though, Resurgence lived up to its name as it became the biggest Hollywood earner this weekend past with an additional $40 million pushing it to a $249 million global tally. Suddenly that $165 million budget doesn't look too bad any more.
Let's see what else is happening on the box office charts.
01. Finding Dory – $41.9 million (LW: 1)
02. The Legend of Tarzan – $38.13 million (NE)
03. The Purge: Election Year – $30.87 million (NE)
04. The BFG – $19.58 million (NE)
05. Independence Day: Resurgence  – $16.5 million (LW: 2)
06. Central Intelligence – $12.33 million (LW: 3)
07. The Shallows – $9 million (LW: 4)
08. Free State of Jones – $4.13 million (LW: 6)
09. The Conjuring 2 – $3.85 million (LW: 5)
10. Now You See Me 2 – $2.9 million (LW: 7)
This week sees both X-Men: Apocalypse and Teenage Mutant Ninja Turtles: Out of The Shadows dropping out of the Top 10. Domestically, the films have notched up a respective $153 million and $79 million. X-Men stuck around for one extra week though. Meanwhile I'm willing to bet that Free State of Jones will be joining their club next week. The historical action drama has now made just $15 million dollars in 10 days, setting it up to be one of, or possibly the biggest flop of Matthew McConaughey's career.
(LW = Last Week, NE = New Entry)
Last Updated: July 4, 2016