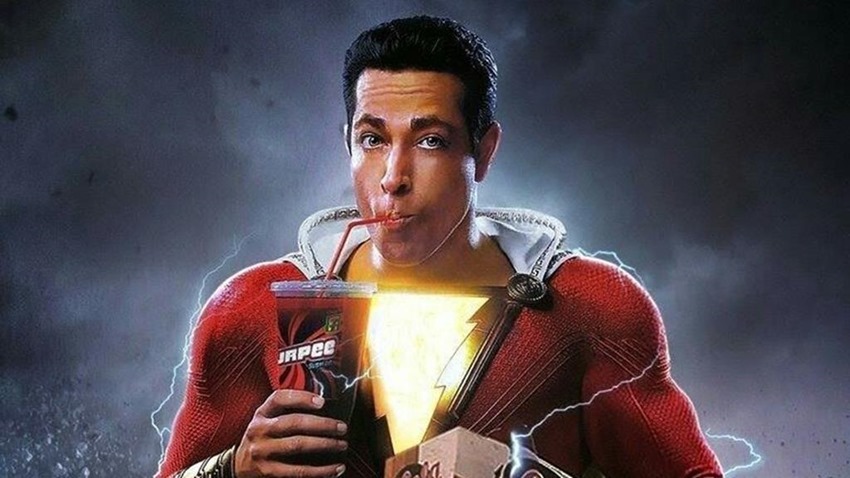 Shazam! thunders into cinemas this weekend, alongside two local productions and one random crime drama.
---
Shazam!
Age Restriction: 10-12 PG H IAT L V
We all have a superhero inside us, it just takes a bit of magic to bring it out. In Billy Batson's (Asher Angel) case, by shouting out one word–SHAZAM!–this streetwise 14-year-old foster kid can turn into the adult Super Hero Shazam (Zachary Levi), courtesy of an ancient wizard. Still a kid at heart–inside a ripped, godlike body–Shazam revels in this adult version of himself by doing what any teen would do with superpowers: have fun with them! Can he fly? Does he have X-ray vision? Can he shoot lightning out of his hands? Can he skip his social studies test? Shazam sets out to test the limits of his abilities with the joyful recklessness of a child. But he'll need to master these powers quickly in order to fight the deadly forces of evil controlled by Dr. Thaddeus Sivana (Mark Strong).
It may need some tighter editing in places, but thanks to fantastic performances – led by Zachary Levi in a role he was born to play – and director David F. Sandberg's innate understanding of the source's all-ages tone, Shazam! is a thunderously entertaining delight!
Critical Hit: 7.5/10
Rotten Tomatoes: 97% (Certified Fresh)
Metacritic: 73 (Generally Favourable Reviews)
---
Galveston
Age Restriction: 16 L V N S D
Roy (Ben Foster) is a heavy-drinking criminal enforcer and mob hit man whose boss set him up in a double-cross scheme. After killing his would-be assassins before they could kill him, Roy discovers Rocky (Elle Fanning), a young woman being held captive, and reluctantly takes her with him on his escape. Determined to find safety and sanctuary in Galveston, Roy must find a way to stop his boss from pursuing them while trying to outrun the demons from his and Rocky's pasts.
Galveston's talented cast – and confident direction from Mélanie Laurent – help set this uneven crime drama apart from less distinguished genre entries.
Rotten Tomatoes: 71% (Fresh)
Metacritic: 57 (Mixed or Average Reviews)
---
Love Lives Here
Age Restriction: 16 D L S
Zinhle Malinga is a hard-working modern woman with strong traditional values who knows what she deserves, and believes she knows what kind of man she needs to be happy. She is not willing to play games and waste time, she is ready to take the next step in her life and get married.
Local rom-com Love Lives Here features a star-studded cast, with actress Thando Thabethe as its lead, alongside Lungile Radu, Andile Gumbi, Zola Nombona, Sihle Ndaba, Nomalanga Shozi and Motlatsi Mafatshe.
---
Die Seemeeu
Age Restriction: 16 D IAT L S V
A group of people—the vain and self-absorbed theatre diva, Irene, her ailing and ageing brother, Piet, the self-doubting, insecure, lovelorn playwright and neglected son, Konstant, the naïve ingenue, Nina, the gloomy, alcoholic, dope-smoking Masha, the cheerful philosopher and witness to the drama, Dr Eugene, the brash farm manager, Elias, his long-suffering wife, Paulina, the puppy dog, poverty-stricken teacher, Simon, and the famous writer, Boors—grapple with inner fears, longings, doubts, regrets, recriminations and miseries – all of them of their own making.
A local adaptation of The Seagull, a play by Anton Chekhov written and set in the late 1800's, Die Seemeeu is the latest from decorated director Christiaan Olwagen, of Johnnie is nie Dood nie and Kanarie fame.
---
For more information about the age restrictions, click here.
Last Updated: April 5, 2019