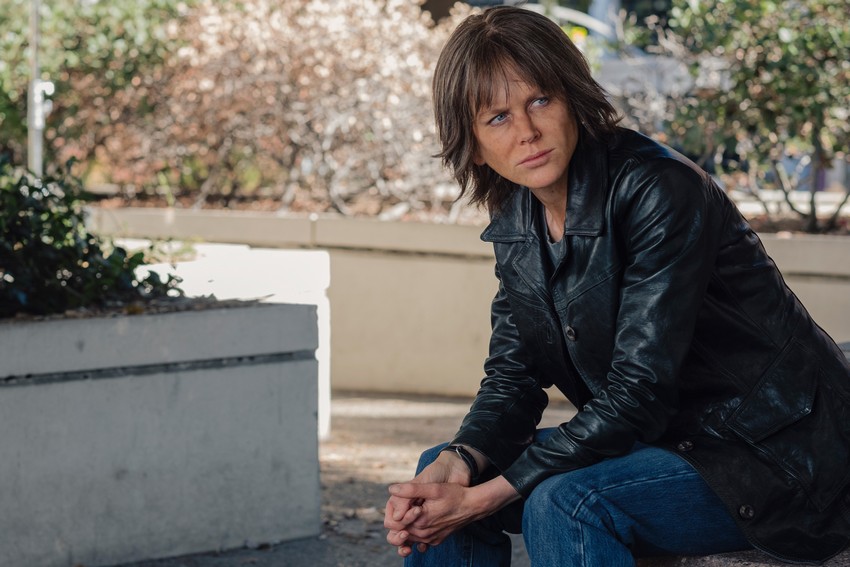 Hands up all my other fellow idiots who are at work today and didn't turn this into a long weekend. Why didn't we plan this more strategically? Especially since those lucky folks who are at home today can get a head start on heading to the cinema as this weekend offers a little something for everybody.
---
The Kid Who Would Be King
Age Restriction: 13 H VY
Alex (Ashbourne Serkis) thinks he's just another nobody, until he stumbles upon the mythical Sword in the Stone, Excalibur. Now, he must unite his friends and enemies into a band of knights and, together with the legendary wizard Merlin (Patrick Stewart), take on the wicked enchantress Morgana (Rebecca Ferguson). With the future at stake, Alex must become the great leader he never dreamed he could be.
After an 8-year wait since his debut with the brilliant Attack the Block, British filmmaker Joe Cornish is finally back with this family friendly fantasy adventure tale. While it may not be as all-around fantastic as his first effort, The Kid Who Would Be King is a thoroughly enjoyable romp that harkens back to the all-ages classics it references.
Rotten Tomatoes: 89% (Certified Fresh)
Metacritic: 66 (Generally Favourable Reviews)
---
Escape Room
Age Restriction: 16 L V D
Escape Room is a psychological thriller about six strangers who find themselves in circumstances beyond their control and must use their wits to find the clues or die.
It may not boast the most subtle writing or exceptional performances, but thanks to relentless nerve-wracking tension and a fun concept that lends itself to reusability, Escape Room is poised to be the next big horror franchise. Think Saw but with clever puzzles instead of gory torture porn.
Critical Hit: 6.5/10
Rotten Tomatoes: 48% (Rotten)
Metacritic: 48 (Mixed or Average Reviews)
---
Destroyer
Age Restriction: 16 D L S V
Destroyer follows the moral and existential odyssey of LAPD detective Erin Bell who, as a young cop, was placed undercover with a gang in the California desert with tragic results. When the leader of that gang re-emerges many years later, she must work her way back through the remaining members and into her own history with them to finally reckon with the demons that destroyed her past.
Nicole Kidman is a force of nature as a self-destructive LAPD cop whose past comes back to her haunt her in this grim and gritty crime drama. The Australian-born actress' career-best performance being matched by director Karen Kusama's superb handling of a twisty narrative.
Critical Hit: 8/10
Rotten Tomatoes: 73% (Certified Fresh)
Metacritic: 62 (Generally Favourable Reviews)
---
Cold Pursuit
Age Restriction: 16 L V D
Nels Coxman (Liam Neeson) is a family man whose quiet life with his wife (Laura Dern) is upended following the mysterious death of their son. Nels' search for justice turns into a vengeful hunt for Viking (Tom Bateman), a drug lord he believes is connected to the death. As one by one each of Viking's associates "disappear," Nels goes from upstanding citizen to ice-cold vigilante, letting nothing – and no one – get in his way.
What it lacks in emotion, Cold Pursuit makes up in Liam Neeson racking up a high body count in inventive ways. Scenery-chewing performances and uniquely artistic visual touched add extra layers of potential entertainment even if they're not always successful.
Critical Hit: 6.5/10
Rotten Tomatoes: 70% (Fresh)
Metacritic: 57 (Mixed or Average Reviews)
---
The Bookshop
Age Restriction: 7-9 PG D
England, 1959. Free-spirited widow Florence Green (Emily Mortimer) risks everything to open a bookshop in a conservative East Anglian coastal town. While bringing about a surprising cultural awakening through works by Ray Bradbury and Vladimir Nabokov, she earns the polite but ruthless opposition of a local grand dame (Patricia Clarkson) and the support and affection of a reclusive book loving widower (Bill Nighy). As Florence's obstacles amass and bear suspicious signs of a local power struggle, she is forced to ask: is there a place for a bookshop in a town that may not want one?
Released all the way back in 2017 already, this adaptation of Penelope Fitzgerald's novel of the same name is finally getting a wider release. And although amiable enough to appeal to fans of more down-to-Earth filmmaking, The Bookshop fails to make the streamlined transition necessary from page to screen as it inherits its source material's meandering pace and structure despite top performances from its cast of British thespian heavyweights.
Rotten Tomatoes: 55% (Rotten)
etacritic: 62 (Generally Favourable Reviews)
---
For more information about the age restrictions, click here.
Last Updated: March 22, 2019