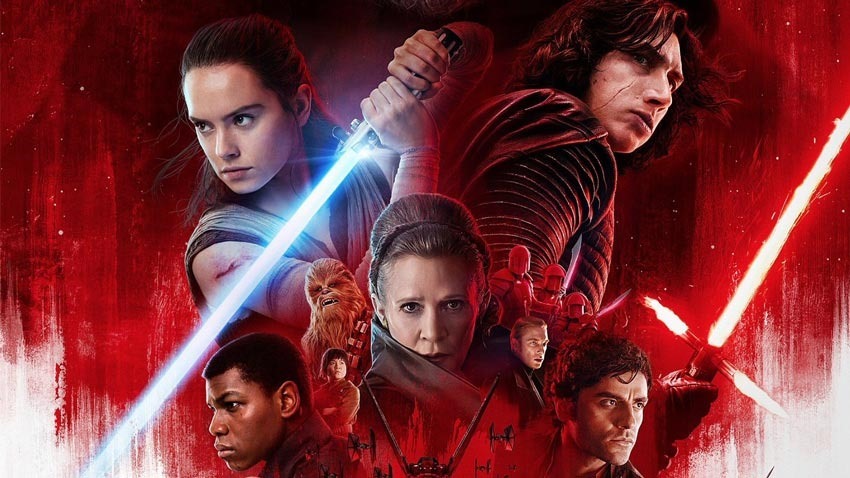 Any movie that goes head to head with a Star Wars film for their opening weekend either doesn't care for their box office performance, or didn't plan their release schedule very well! Of everything else opening this weekend, The Foreigner looks to be the most worthy of your time, otherwise, it's Star Wars all the way!
Star Wars: The Last Jedi
Age Restriction: 10-12 PG V
In Lucasfilm's Star Wars: The Last Jedi, the Skywalker saga continues as the heroes of The Force Awakens join the galactic legends in an epic adventure that unlocks age-old mysteries of the Force and shocking revelations of the past. Rey develops her newly discovered abilities with the guidance of Luke Skywalker, who is unsettled by the strength of her powers. Meanwhile, the Resistance prepares to do battle with the First Order.
STAR WARS!!!
Critical Hit: 8.5/10
Rotten Tomatoes: 94%
Metacritic: 86
Book at Nu Metro or Ster Kinekor (2D)
Book at Nu Metro or Ster Kinekor (3D)
Book at Nu Metro (4DX) or Ster Kinekor (D-BOX 3D)
Book at Ster Kinekor (IMAX 3D)
The Foreigner
Age Restriction: 16 L V
London businessman Quan (Jackie Chan) sees his long-buried past erupt in a revenge-fueled vendetta when the only person left for him to love — his teenage daughter — is taken from him in a senseless act of politically-motivated terrorism. In his relentless search for the identity of the terrorists, Quan is forced into a cat-and-mouse conflict with a British government official (Pierce Brosnan), whose own past may hold clues to the identities of the elusive killers.
Not Star Wars.
Rotten Tomatoes: 61%
Metacritic: 55
Book at Nu Metro or Ster Kinekor (2D)
The Man Who Invented Christmas
Age Restriction: PG
The Man Who Invented Christmas tells of the magical journey that led to the creation of Ebenezer Scrooge (Christopher Plummer), Tiny Tim and other classic characters from A Christmas Carol. The film shows how Charles Dickens (Dan Stevens) mixed real life inspirations with his vivid imagination to conjure up unforgettable characters and a timeless tale, forever changing the holiday season into the celebration we know today.
Definitely not Star Wars.
Rotten Tomatoes: 80%
Metacritic: 60
Book at Nu Metro or Ster Kinekor (2D)
The Wedding Party 2: Destination Dubai
Age Restriction: TBA
The newly-married couple are expecting a baby. Is reformed bachelor Dozie ready for this? Felix and Obianuju are still working on their relationship – but, has he given up 'Small Chops' for good? Everyone's favourite character, 'Tin-Tin,' is up to her usual mischief, while being egged on by her beloved 'Bam-Bam.' Will crazy best man Sola succeed in getting close to the feisty Yemisi, and does Nonso go all the way with Deardre, after that surprise kiss last time? And, of course, there is another wedding. Who will it be this time and why are they all in Dubai?
Possibly the furthest thing from Star Wars you could imagine.
Book at Nu Metro or Ster Kinekor (2D)
For more information about the age restrictions, click here.
Last Updated: December 15, 2017