What a difference a day makes. And yes, the 24 reference is deliberate. Just yesterday I wrote about how hard director Ridley Scott had to work to reshoot All the Money in the World in order to replace Kevin Spacey with Christopher Plummer at the 11th hour, and here's the new official trailer. We've also got Mark Wahlberg doing his Jack Bauer impression and racing against time to find a group of kidnappers in this surprisingly action-packed trailer.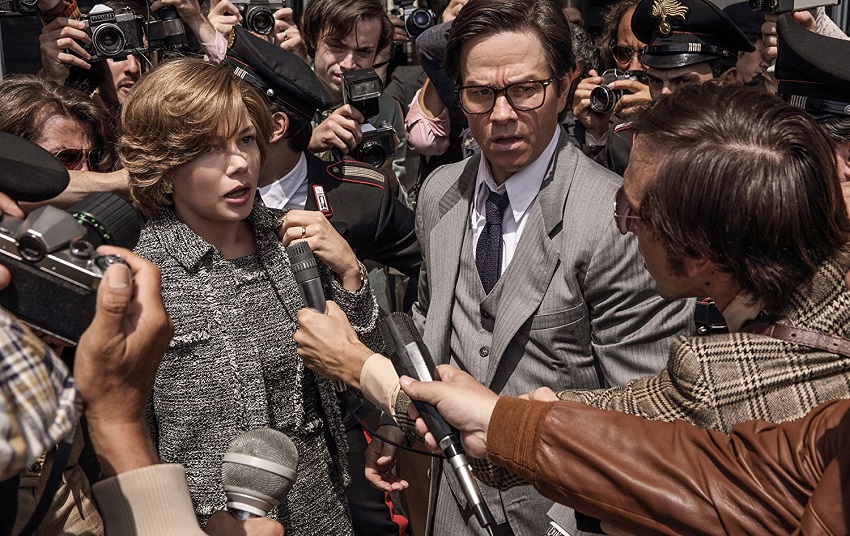 For those of you who've missed it, All the Money in the World is the upcoming crime thriller/drama based on the true story of the kidnapping of John Paul Getty III, grandson of billionaire oil magnate Jean Paul Getty (and at one point one the richest man in the world), and just one of a score of unbelievable tales from John Pearson's 1995 biography on the Getty family, 'Painfully Rich: The Outrageous Fortunes and Misfortunes of the Heirs of J. Paul Getty'.
In 1973, the 16-year-old Getty III was kidnapped in Rome by the 'Ndrangheta – a powerful Italian crime syndicate – and held for a $17 million ransom, which Getty Sr. refused to pay on behalf of his son. This famously led to the family receiving a letter containing a severed ear, the threat that they'd continue receiving pieces of the boy in the mail, and a reduced demand for $3.2 million. Getty Sr. then negotiated that down to $2.9 million, of which he paid $2.2 million because that was that maximum tax deductible amount, and loaned the balance to his son at 4% interest. Yes. He really, really did that. There's love of money, and then there's love of money.
Charlie Plummer (Boardwalk Empire, no relation to Christopher) stars as the young John Paul Getty III, with Michelle Williams (Manchester by the Sea) and Andrew Buchan (Broadchurch) as his parents, Mark Wahlberg as Fletcher Chase – Getty Sr.'s troubleshooter who's persuaded to help find the boy, and Kevin Spacey Christopher Plummer as the notoriously tight-fisted J. Paul Getty.
The plot synopsis is as follows:
ALL THE MONEY IN THE WORLD follows the kidnapping of 16-year-old John Paul Getty III (Charlie Plummer) and the desperate attempt by his devoted mother Gail (Michelle Williams) to convince his billionaire grandfather (Christopher Plummer) to pay the ransom. When Getty Sr. refuses, Gail attempts to sway him as her son's captors become increasingly volatile and brutal. With her son's life in the balance, Gail and Getty's advisor (Mark Wahlberg) become unlikely allies in the race against time that ultimately reveals the true and lasting value of love over money.
All the Money in the World is due for release in the US on 22 December.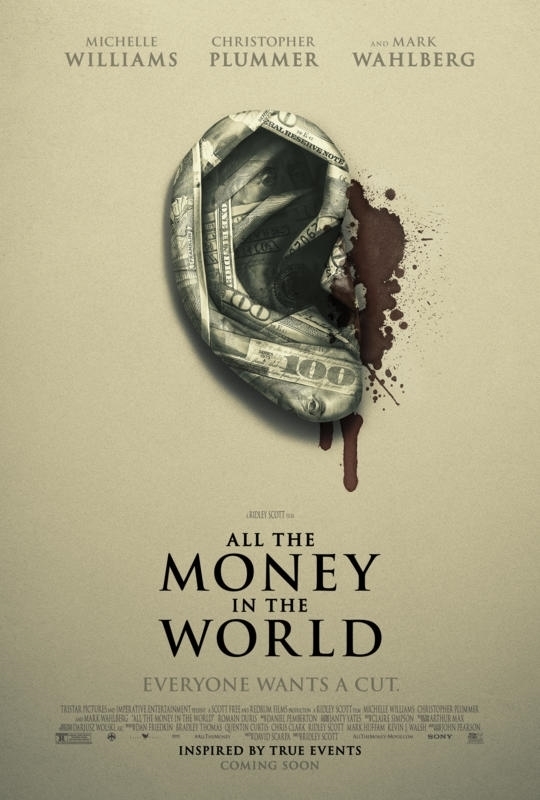 Last Updated: December 1, 2017