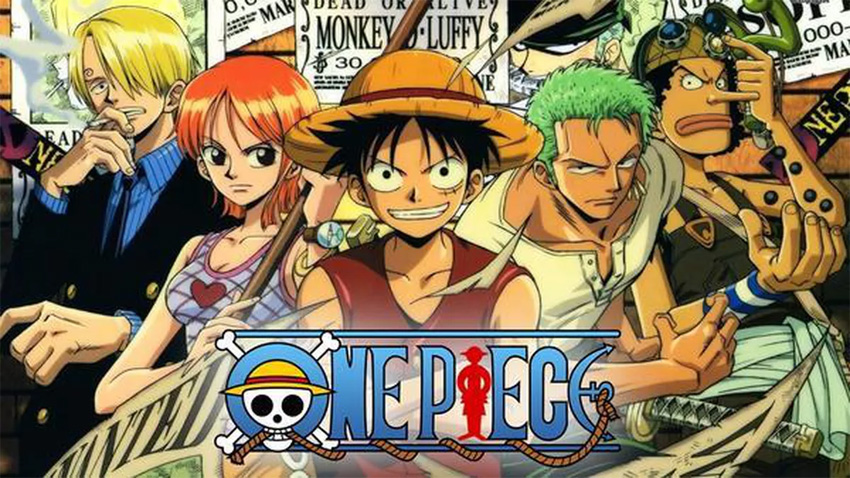 I have a confession to make. I've only ever seen the first 40 episodes of One Piece. Now seeing 40 episodes of something is generally not something to be ashamed of, but when that something has 918 episodes and counting, then I have to hang my otaku head in shame! Running since 1999, One Piece is the beloved anime adaptation of Eiichiro Oda's epic manga series about the adventures of Monkey D. Luffy, a rubber-limbed boy who sets out with a crew of misfits to discover the ultimate pirate treasure, the fabled "One Piece", and thus become the next Pirate King. And I don't use the term "epic" lightly there as the manga has had over 462 million copies published in 43 countries officially making it the best-selling manga series of all time. And that type of success has now attracted the attention of Netflix.
Deadline reports that the streaming giant is teaming up with production company Tomorrow Studios and Japanese publishing powerhouse Shueisha to develop a live-action adaptation of One Piece. A 10-episode first season order has already been placed by Netflix. Yes, 10 episodes. Of a source product that will be pushing 1000 episodes soon and has already produced 14 anime feature films. Good luck with that.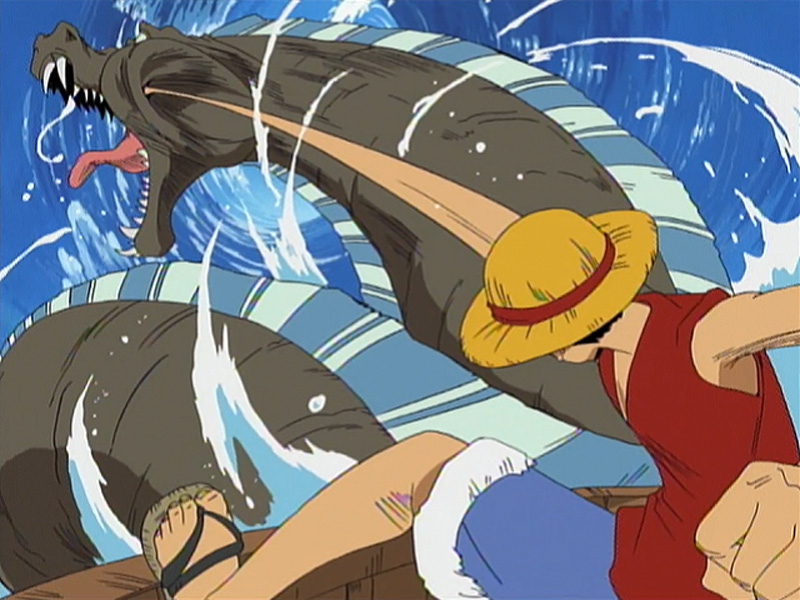 And the person who will need that luck is Steven Maeda (The X-Files, Lost, Helix) who will pen the show and act as showrunner/exec producer. He will be joined by Matt Owens (Luke Cage, Agents of SHIELD) who will co-write/co-produce, while original author Oda himself will be an exec producer as well. Marty Adelstein and Becky Clements of Tomorrow Studios will also co-produce. This is Netflix's second collaboration with Tomorrow Studios to bring a famed anime/manga to life as they are also producing the in-development live-action series adaptation of Cowboy Bebop (which is currently on a huge pause to allow star John Cho to recover from an on-set injury).
As for One Piece itself, I'm actually not sure how this will even work in live-action given Monkey D. Luffy's crazy stretchy limbed powers. We've seen The CW employ similar VFX on The Flash for Elongated Man and it's… not exactly great looking. One Piece's action is far more dynamic and will require a way higher budget. That's not even to mention the massive colourful cast and production sets that will be needed to recreate the massive pirate world. And then there's the scope and breadth of Oda's story filled with humour, heart, iconic characters and epic adventures. I mean, 10 episodes into the anime and Monkey hadn't even fully assembled his crew yet. It's going to take some series writing chops to pull this off!
PS: I'm only posting an English-dubbed version of this trailer above purely because it was the best quality one I could find for One Piece season 1. As everybody who knows me knows, subs > dubs any day!
Last Updated: January 30, 2020