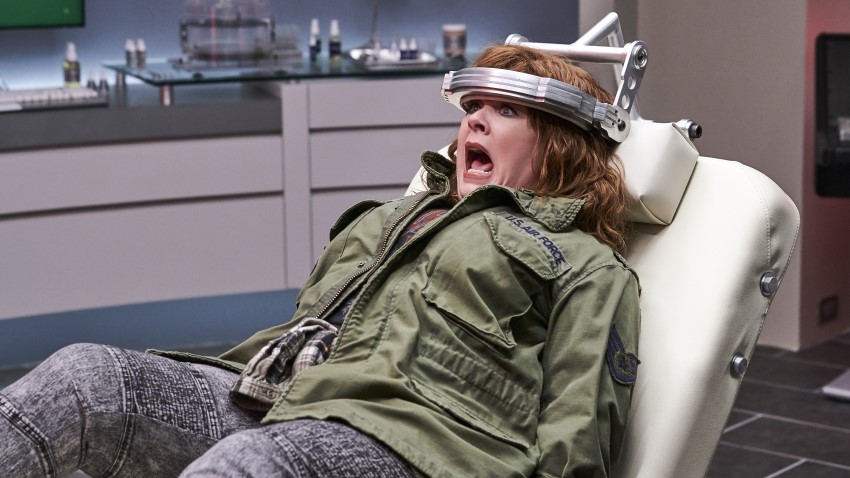 Paul W. S. Anderson and Milla Jovovich might be one of the more well-known married couples who frequently work together (although some people wish they really wouldn't), but Melissa McCarthy and Ben Falcone are giving them a run for their money. In recent years Falcone has directed McCarthy in Tammy, The Boss, Life of the Party, and Superintelligence, and they're in action again in Netflix's upcoming superhero comedy Thunder Force.
It stars McCarthy and Octavia Spencer (The Help, and who also provided her voice to the aforementioned Superintelligence) as a pair of estranged childhood friends who become an unlikely crime fighting duo after they're injected with an experimental treatment developed by Spencer's company that gives them superpowers. But as the pair start to adjust to all the ways their newfound powers are changing their lives, so to do supervillains begin stepping out of the shadows, and they're none too keen on these newly-minted superheroes spoiling their fun.
The movie also features a strong supporting cast that includes Bobby Cannavale (Boardwalk Empire), Pom Klementieff (Guardians of the Galaxy Vol. 2), Jason Bateman (Ozark), Melissa Leo (The Fighter), and Kevin Dunn (Veep).
The official plot synopsis is as follows:
In a world where supervillains are commonplace, two estranged childhood best friends reunite after one devises a treatment that gives them powers to protect their city.
Let's take a look:
This looks like a standard Melissa McCarthy comedy vehicle, so if you've seen any of those mentioned above you already know what to expect. She once again plays an unfiltered schmuck who says crass and/or inappropriate stuff and half the jokes revolve around her being on the chubby side. Opposite her, Spencer puts in a solid, but still slapstick-ish, performance as her more straight-laced partner in crime fighting. The plot isn't particularly important, it's just there so that the jokes and action have some place to be – and speaking of, the action and effects don't look too bad.
If you like the stock McCarthy-style comedy you'll like this, and if you don't then Thunder Force won't change your mind. What do you think?
Thunder Force will premiere on Netflix on 9 April.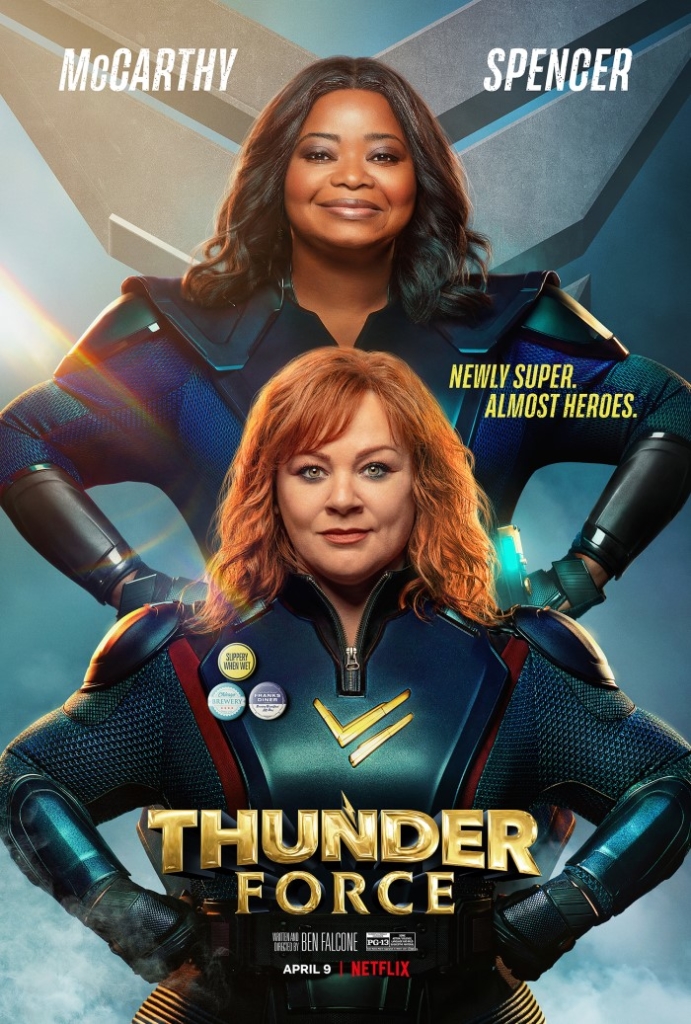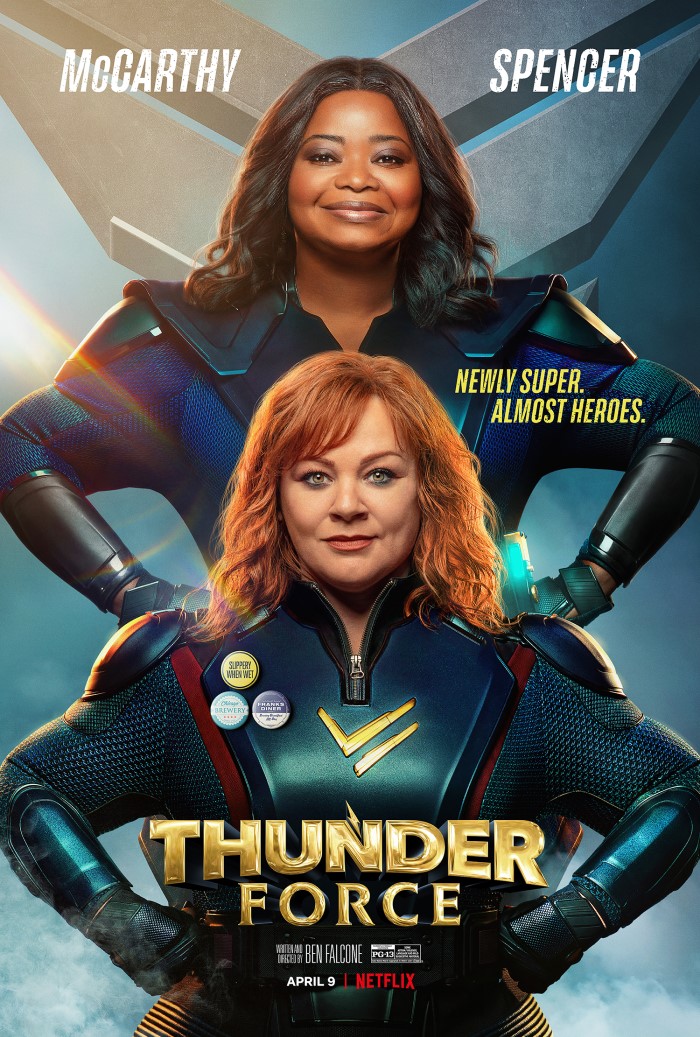 Last Updated: March 4, 2021