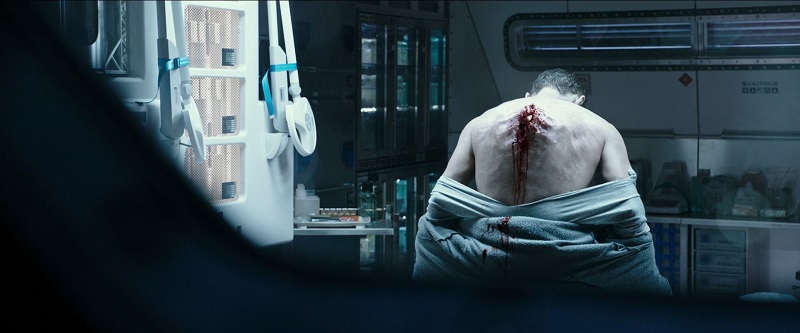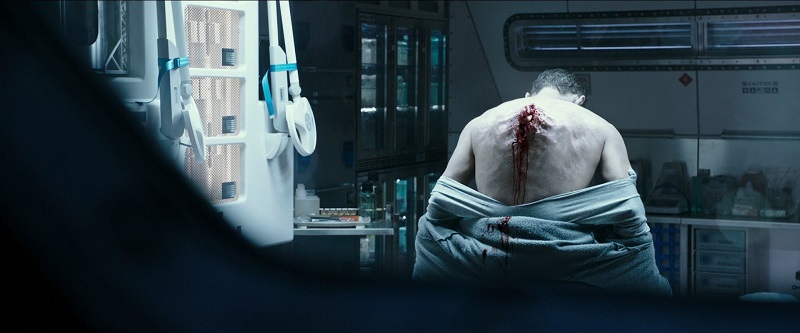 If there is one thing we should expect from the upcoming Alien: Covenant film, it's that not many of the human characters are likely to make it out alive. It simply wouldn't be an Alien movie if we don't get to see lots of creepy death and chest bursting scenes introducing us to new versions of these terrifying creatures. After numerous movies though which haven't quite been able to get this formula right, Ridley Scott who created the series is looking to bring the series back to its former glory after he himself couldn't do so with Prometheus.
Will it be any good though after all teasing that it will be all this time. While based on the clips and trailers we've seen so far, it just may be. And today we have another new clip to show you which seems to be hitting home that we may finally have the Alien movie we've been wanting for the past 30 years. It's brief, but definitely gives us a strong sense of the terror we can expecting the film.  If you're brave enough in the appropriate environment, view away and enjoy.
For those that don't fit either of these categories, the new clip has Karine (Carmen Ejogo) trapped in an exam room with a sickly crew member who is violently convulsing. Faris (Amy Seimetz) rushes to the room, where Karine begs to be let out. What appears to be a newborn Neomorph begins to burst out of the crew member's back as the clip ends. The creature itself is not shown, but the tone and pacing of the scene show how scary it could be. It's a brief clip, but is really what an Alien film should be – terrifying.
This is certainly making me excited for the new Alien: Covenant film which is almost at our doorsteps, releasing on May 19. In the meantime while we wait, you can read about how they achieved some of the incredible visual effects in the film.
Last Updated: May 4, 2017