I really need to get back to watching Orphan Black. The latest – and final – season of the Golden Globe nominated show just started up recently, but I'm about three seasons behind. While it was still jaw-dropping watching star Tatiana Maslany play the role of… eight?… ten?… a dozen?… different clones, each with their own vastly different looks, personalities and quirks, the show's storyline just got far too convoluted and up its own backside. Luckily, for people like me, who want to see more of an actress acting her butt off to play multiple characters on-screen at once, but without the script going through some pretzel-like contortions, Netflix seemingly has an answer.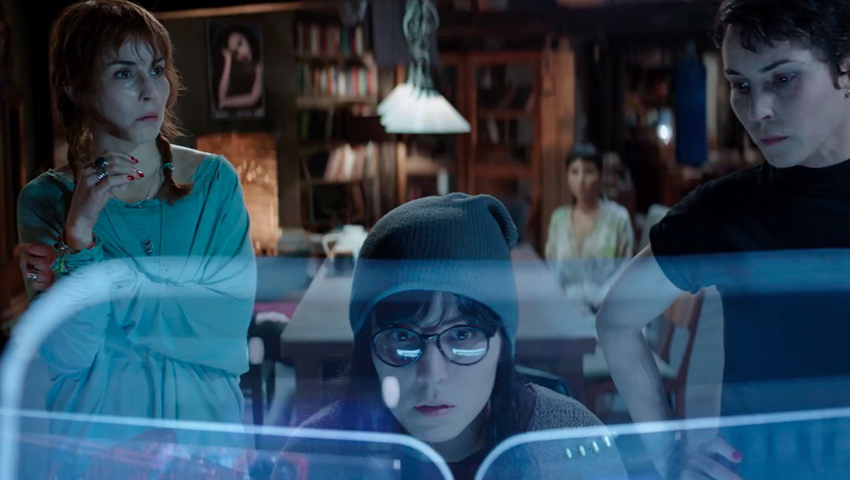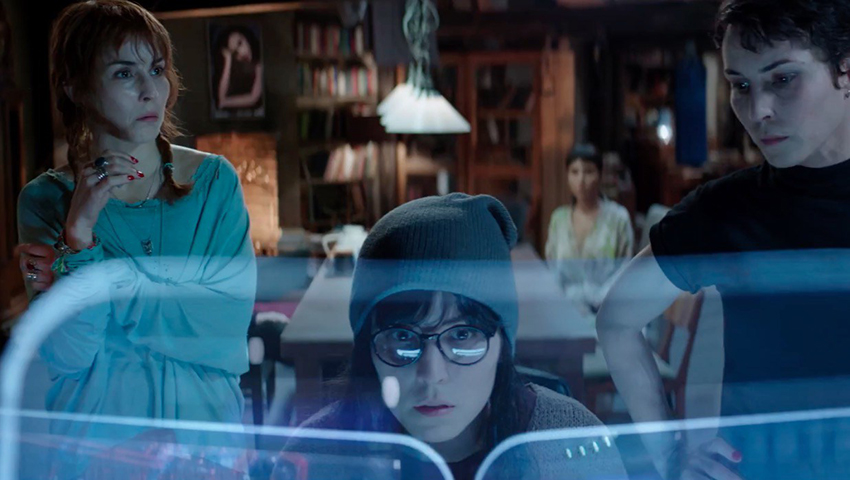 What Happened to Monday (formerly titled Seven Sisters) is the online streaming giant's latest original feature film, and just like their other recent and upcoming efforts like Okja and Bright, this one looks to be of the highest quality. The dystopian sci-fi thriller is set in a not so distant future where overpopulation has resulted in a very severely policed one child per family policy around the world. Attempting to hide their existence from the Child Allocation Bureau who do this policing, seven identical sisters (all played by Noomi Rapace), get caught up in a massive cloak and dagger nightmare when one of them goes missing.
Besides for Prometheus and The Girl With the Dragon Tattoo star Rapace, Netflix has assembled a stellar support cast led by Willem Dafoe and Glenn Close. The film is directed by Tommy Wirkola, the Norewegian born writer/director who shot to cult fame with the two Dead Snow comedy horrors. His initial move into big time Hollywood studio filmmaking with 2013's Hansel & Gretel: Witch Hunters didn't go too well – I know the movie has its fans, but I was never quite one of them – but this is looking potentially fantastic.
What Happened to Monday will premiere on Netflix in just a couple weeks on August 18, 2017.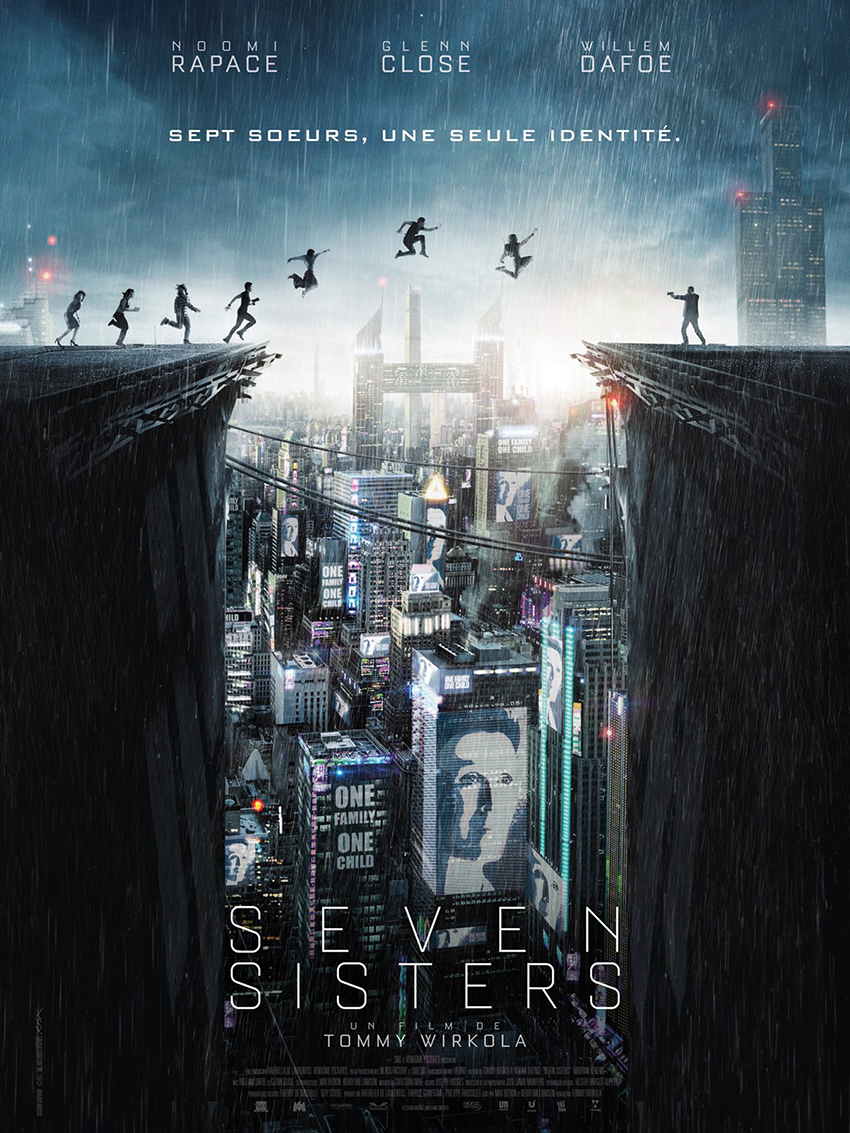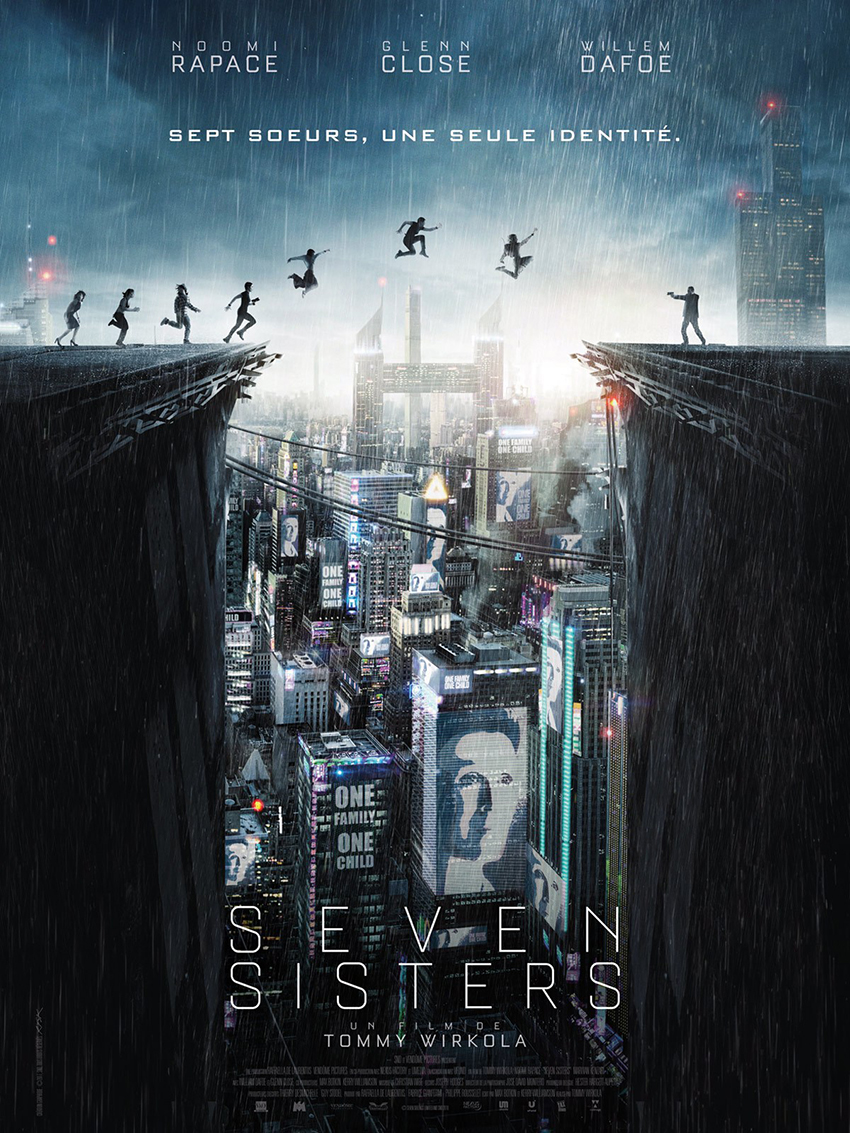 Last Updated: August 2, 2017