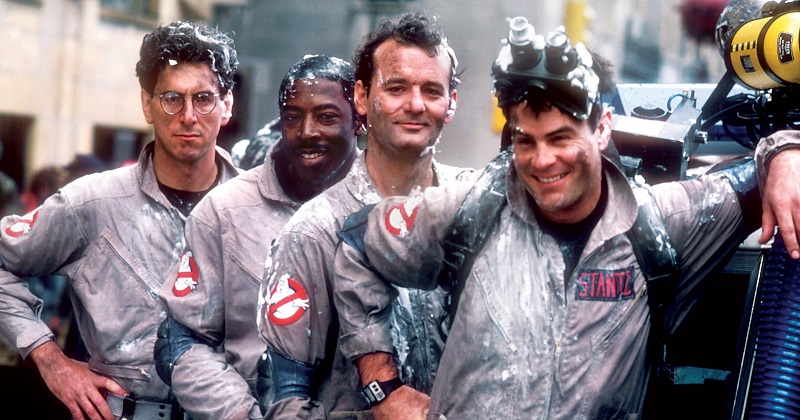 There's something not so much strange as it is exciting in the neighbourhood thanks to the announcement and teaser trailer this week declaring that Jason Reitman, son of original director Ivan Reitman, is making a new Ghostbusters film that follows up on the 1980s classics. This new film, which we're calling Ghostbusters 3 for lack of any alternatives, is shrouded in mystery though but we've learned that it has actually been in secret development for months already. And we actually knew about it.
Dan Aykroyd, who played Dr. Ray Stantz in the original films, has been trying to get a third film made for ages now, several of his attempts stopping and starting over the years. However, folks have now realised that the veteran actor was actually teasing Reitman's upcoming film last year already when he told Dan Rather during an interview that "I think we have a story that's going to work and it's being written right now by really good filmmakers."
I can't say their names… They're a good team and they are making an effort to bring back all the emotion and spirit of the first two movies and then take it into the 21st century with a vernacular that's needed today to get it across.
That team is clearly Reitman and co-writer Gil Kenan, and Aykroyd would know all about this project because he and the other original Ghostbusters are going to be in it. This was confirmed by fellow old-school 'buster Ernie Hudson, who played Winston Zeddemore, who told the UK's DailyMail that he, Aykroyd and co-star Bill Murray would all be back.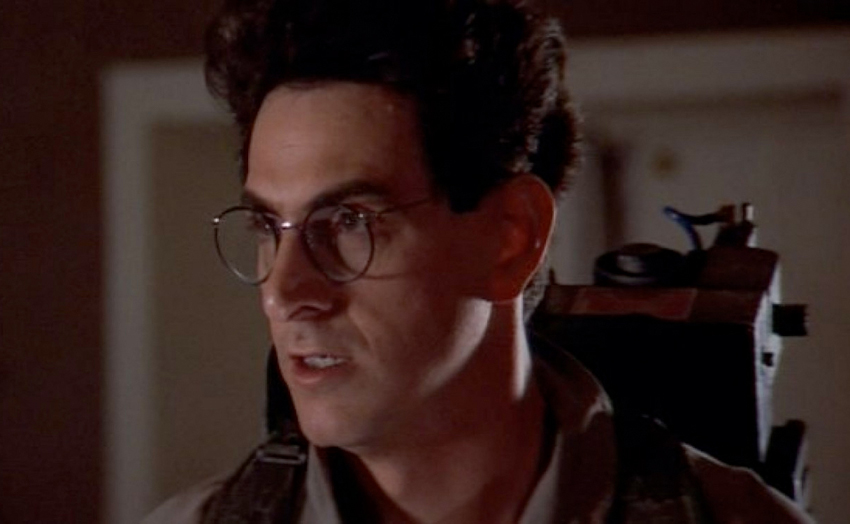 There is, of course, one missing person in that list as Harold Ramis, who co-created the franchise and played Dr. Egon Spengler, sadly passed away in 2014. Hudson spoke about Ramis' not being around for this occasion.
I miss him, but his spirit is there. But Ivan Reitman is there and everybody is in. He was my go-to point and anything that was a little bit weird, or whatever, Harold was the guy who would sort of say, "Ernie, just…" and explain the world to me.
Hudson's comments actually may be a far more literal description of the coming film than you may realize at first glance though. We've previously heard that Reitman is looking to cast young teens in the movie, but thanks to independent reports from both BMD and We Got This Covered, we're now hearing more. According to both sites' sources, the story will focus on "a family who moves back home to a small town. While there, they begin to 'learn more about who they are and the secrets of the town itself.'" Specifically, it will be the two kids of this family that take the spotlight. One is reportedly "a 12-year-old girl who sounds a lot like Egon (alongside a talent for science, she also has difficulty 'interpreting and expressing emotions and speaks with a flat delivery that make her observations humorous'), and an excitable young boy who exhibits 'unbridled excitement for the unknown'. (sounds kinda like Ray, no?).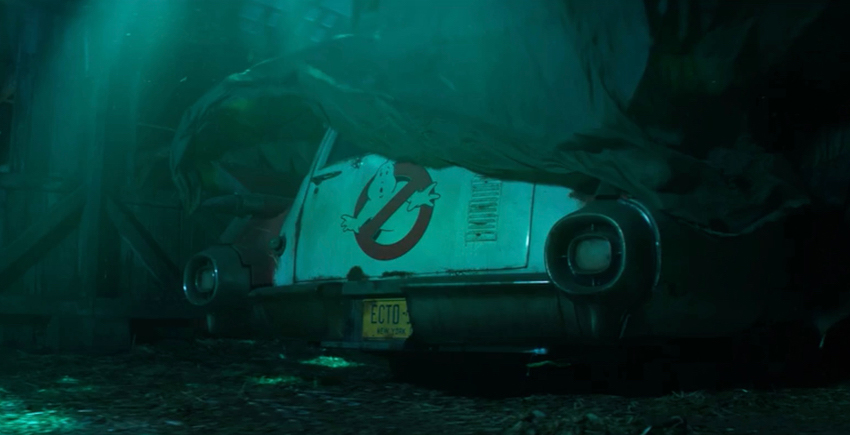 I'm not so sure about the Ray angle, because I have a sneaking suspicion that these will be revealed to be the late Egon Spangler's kids (maybe he found love late in life). I'm going to go out on a wild theory limb here and speculate that Egon may have died in the line of duty as a Ghostbuster, and thus the kids mother doesn't want them following in their father's deadly footsteps and has moved them as far away from that life as she could. However, something is going to happen that requires them to discover their legacy – with the help of their dad's old friends, of course.
I have zero evidence for this speculation other than this is how I would do it. It allows for a passing of the franchise torch to a new generation while also paying serious tribute to one of its most beloved personalities. Reitman has indicated that he would prefer to keep the film's secrets as long as possible, so I don't expect any confirmation on my theory anytime soon, but if I am right, then just remember that I called it here first!
Last Updated: January 18, 2019