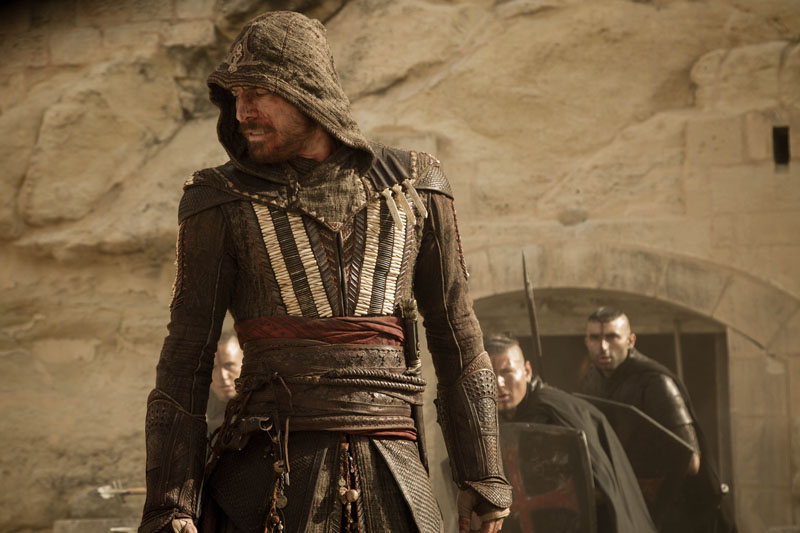 I really, really liked what I saw in the first trailer for highly touted video game adaptation Assassin's Creed. Unfortunately, I didn't really like what I heard as the trailer's impressive visuals were coupled with a really out of place Kanye West song. And much like the mythology of the hit video game series like to remind us, it appears that history is repeating itself.
A second full trailer has now been released, and once again what director Justin Kurzel and star/producer Micheal Fassbender have created here looks great. But once again the trailer is brought down by a really odd choice in music. Hell, I'm going so far as to say that the Kanye track was actually a much better fit as it least it had the right serious tone. The bit of lightweight rock rah-rah music that's attached to this latest preview just does not fit at all and robs the trailer of any dramatic tension it may have had.
Besides for that, there sure is some pretty cool action on display here though. Check it out below.
Through a revolutionary technology that unlocks his genetic memories, Callum Lynch (Michael Fassbender) experiences the adventures of his ancestor, Aguilar, in 15th Century Spain. Callum discovers he is descended from a mysterious secret society, the Assassins, and amasses incredible knowledge and skills to take on the oppressive and powerful Templar organization in the present day.
Along with the trailer, a cool new poster has also been released, showing off the two characters being played by Fassbender.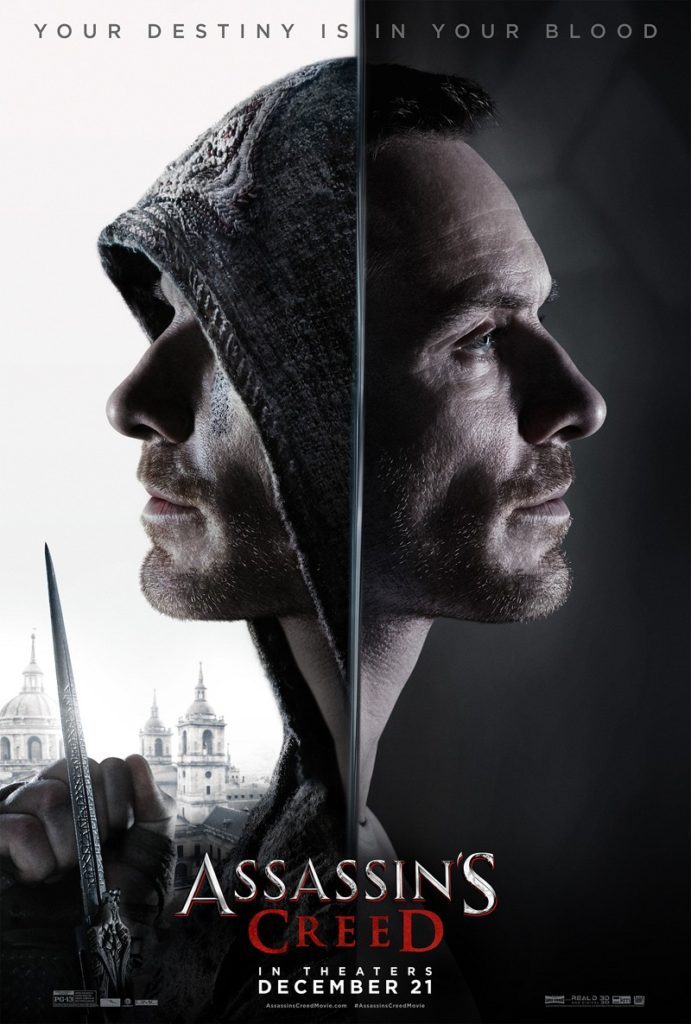 Assassin's Creed also stars Marion Cottilard, Jeremy Irons, Michael K. Williams and Brendon Gleeson. It is scheduled for release on December 21, 2016.
Last Updated: October 19, 2016