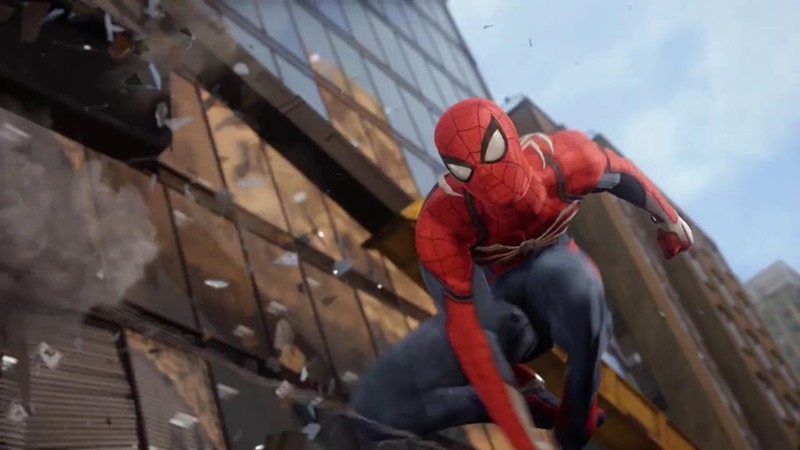 Excelsior! I'm in a happy place right now. One with ice, penguins and a surly Helena Bonham Carter telling me to go for a slide thanks to the news of a new Spider-Man game on the way, developed this time by Sunset Overdrive's Insomniac Games. And that's a fantastic pairing, just like Sriracha sauce and everything else that's edible. Insomniac is a studio which specialises in quirky games, titles with unique identities. A strength that I think will match Spider-Man perfectly.
But enough about that! Let's talk villains! You think Spider-Man, you think of all-time great villains like the Green Goblin, Mysterio and Kirsten Dunst. But over the years, the wallcrawler has managed to piss off a whole new generation of super-criminals. Super-powered villains who haven't yet had a chance to give Peter Parkour Parker a run for his money in digital form.
Well at least one of them will be seen in Insomniac's Spider-Man game, if the teaser trailer is to be believed. Look closely. See these guys that Spidey tangles with in the trailer?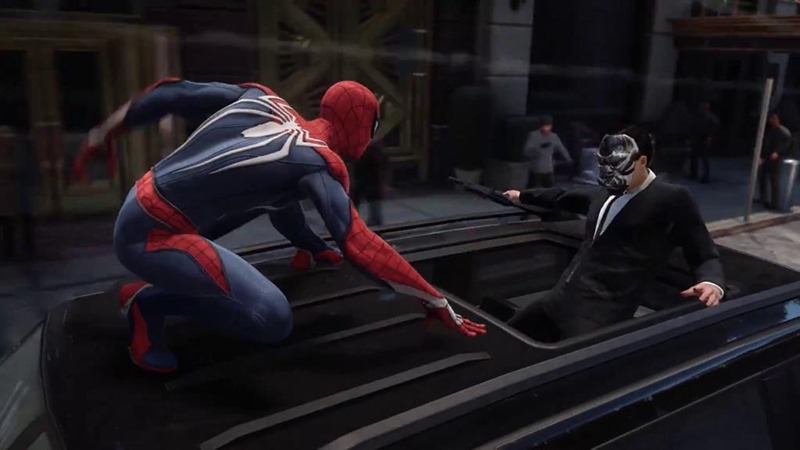 That's not just a criminal with poor taste in masks. That's an Inner Demon, one of many foot-soldiers in New York under the command of Mr Negative. By day a philanthropist beloved by the people of New York for his numerous F.E.A.S.T soup kitchens that help the less fortunate, Martin Li becomes something else at night. Something much darker, a super-crime lord known as Mr Negative.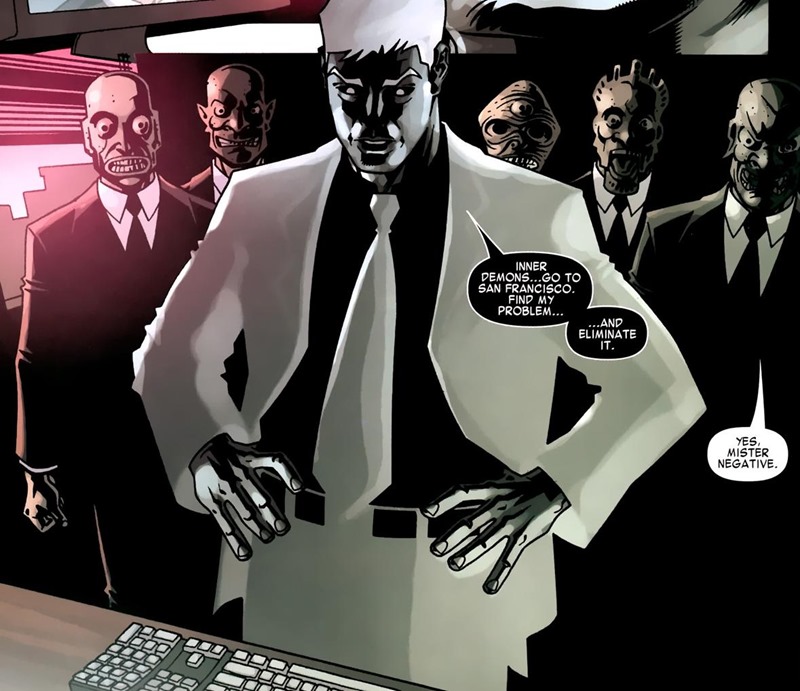 Li's got plenty of powers in this form. His body pretty much generates Darkforce energy and gives him undefined levels of superhuman strength and durability. His most devastating power however, is his ability to corrupt anyone by coming into contact with them. This Negative touch inverts the personality of the victim, with the corruption being stronger the more inherently good the person is. It'd pretty much turn Geoff into a YouTuber who shrieks false excitement then. Pure evil.
There's plenty more to Mr Negative's corruption powers, but I'll leave it at that. He's an interesting character, one who has made his presence known over the years since his introduction in Spider-Man comics. Should be interesting to see how Insomniac uses him, and which other villains they've tapped for this PS4 exclusive reboot of the web-slinger.
Last Updated: June 14, 2016